Modern technological advancements have changed the way we do, conduct, and develop business. With constant innovations in technology and its implementation into business processes, the working world today is more flexible, convenient, and efficient than ever.
One key example of this is video conferencing for business. Video conferencing refers to the use of video-calling applications to conduct a meeting. Chances are that you've used the technology before to communicate with family or friends. But have you ever considered implementing it into your workplace?
With increased improvements in internet speed and reliability, video and audio stability, companies can now surpass geographical barriers and optimise discussions between stakeholders and their employees by video-telephoning.
Offering the benefits of face-to-face conversation despite the different locations of participants, video conferencing is a great way for organisations to capitalise on new avenues for efficiency and effectiveness in technology.
This article outlines the main benefits that video conferencing can bring to your organisation, employees, and clients!
Cost and time efficiency
With the introduction of audiovisual communications, companies can cut down on the costs and time needed to conduct meetings with stakeholders or employees who are geographically displaced from them.
Whether it's a consultation with an important client or a discussion with a different branch in another state or even country, audiovisual calling platforms can cut travel time and costs while allowing the similar experience of face-to-face conversation between multiple individuals.
This can allow for reductions in time-consuming efforts of planning trips such as booking flights, accommodation, and sorting out transport for smaller matters that realistically don't require the scale of organising a business trip.
It could also save costs and time for your clients and stakeholders by providing them with more flexibility in communication options!
Improvements in communication
With new audiovisual technology, organisations can experience improved discussion by replacing traditional methods such as emails, fax, or phone calls. The restriction to one form of media in such methods often creates confusion in the interpretation of a message, as the participants are not exposed key tells in tone or facial expression.
This is incredibly useful when we consider the increasingly global nature of business and the integrated information processes across multiple locations. With audiovisual calling, participants are alerted to cues in tone and expression, and a better experience in communication is experienced across board.
Productivity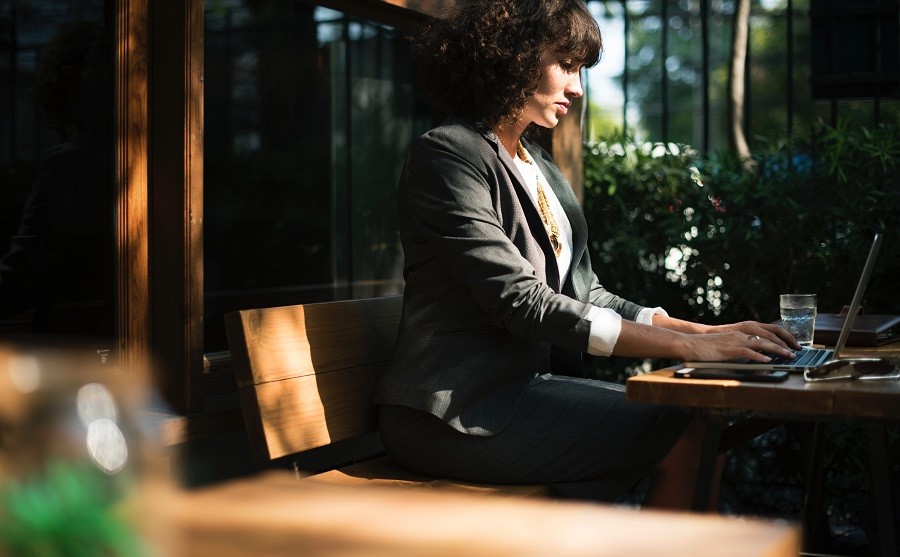 The introduction of audiovisual means better communication across board, cuts in time and costs, and surpassing geographical barriers – which all contribute to the company's increased productivity!
Business processes are often reliant on good communication between all parties. Closing the gap on the pitfalls of traditional methods improves the smooth operation of the company's necessary daily activities and allows for a more streamlined and efficient information system.
Additionally, omitting the need to travel to work or to clients or other branches optimises time. As long as you have a well-working and reliable IT system, video conferences can minimise distractions and ensure that the time allocated for business discussion used effectively, while allowing for the personal simulation of face-to-face conversation.
Retention of employees
Allowing for flexibility in physical attendance and facilitating benefits like working from home, audiovisual technology increases the retention of employees.
Minimising the need for your workers to leave their home for a business trip and neglect their personal commitments can have great benefits for your company and improve employee retention.
Improved company culture and environment through improvements in communication can also increase employee satisfaction.
Optimised information sharing
With the introduction of recording facilities, the option of audiovisual discussion opens up avenues in the retention of information and means individuals who are away for a meeting can stay up-to-date on what occurred without missing out on any information.
While the presence of individuals is still obviously preferred to allow input and ideas into discussion, in the case that attendance is not possible, audiovisual recording is a time efficient and effective way to catch up on the ideas and points raised.
The technological innovations in the commercial industries have introduced new avenues for improved efficiency and effectiveness in business processes. By utilising such inventions, companies can stay ahead in the game and continue to progress.
Video conferencing for business has multiple benefits and encourages the progression of processes within your workplace. In a world that is constantly moving and innovating, capitalising on new technology is increasingly important.
With the benefits of minimising barriers of communication between clients, employees, and stakeholders, video conferencing for business is cost efficient while encouraging productivity for your organisation!