Home
Authors
Posts by Dr. Damian Cuong Ha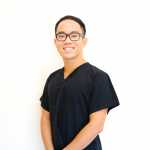 I am a dentist working at Sydney CBD Dentistry and my treatment philosophy is to optimise and encourage maintenance of one's natural dentition. I am also a health and fitness aficionado, and I enjoy travelling and cultural activities.
Over a year after his death, revered chef Anthony Bourdain was honored with two Emmy awards for his culinary television show 'Anthony Bourdain: Parts...
Billy Bob Thornton is offering everyone a glance into his friendship with ex-wife Angelina Jolie. The exes are able to maintain a cordial relationship despite...