Home
Authors
Posts by Sumit Goyal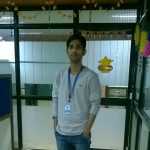 My name is Sumit. I am from India I am interested in Tech, Photography, Marketing and many more things.
Japan is currently facing controversy after two men were denied refuge from Typhoon Hagibis. Japan's main island was battered by the strong winds and heavy...
Billy Porter is bringing in a fabulous twist to Sony's upcoming Cinderella remake starring Camila Cabello. The Emmy award-winning actor confirmed the news of his...