Home
Authors
Posts by Sumit Goyal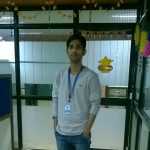 My name is Sumit. I am from India I am interested in Tech, Photography, Marketing and many more things.
2019 is a bittersweet year for Beyoncé's fan base. It's the year Queen Bey released new music for the remake of Disney's The Lion...
Talk about free-spirited. Lourdes Leon, daughter of music icon Madonna, performed and stripped down for Desigual's "Love Different" art show in Miami. The uninhibited...