Home
Authors
Posts by Sumit Goyal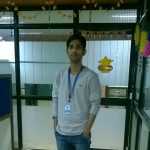 My name is Sumit. I am from India I am interested in Tech, Photography, Marketing and many more things.
Caitlyn Jenner did not opt for subtlety when she snubbed Tristan Thompson in a Father's Day 2019 greeting on Instagram. The former Olympic athlete posted...
Kemajl Bajraktari is from Eons, a company based in Geneva that provides drivers and cars for business, events and deliveries. They can help people with luxury...