Home
Authors
Posts by Sophia Clark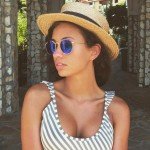 Sophia Clark graduated from the University of the City of New York with B.A. in Journalism, 2011. She is a creative writer from New York who loves to share her thoughts with readers. In her free time, she enjoys writing fiction as well as reading it. Her big dream is to publish a novel one day.
Over a year after his death, revered chef Anthony Bourdain was honored with two Emmy awards for his culinary television show 'Anthony Bourdain: Parts...
Billy Bob Thornton is offering everyone a glance into his friendship with ex-wife Angelina Jolie. The exes are able to maintain a cordial relationship despite...