Home
Authors
Posts by Sophia Clark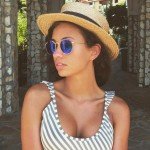 Sophia Clark graduated from the University of the City of New York with B.A. in Journalism, 2011. She is a creative writer from New York who loves to share her thoughts with readers. In her free time, she enjoys writing fiction as well as reading it. Her big dream is to publish a novel one day.
Sharon McCarthy is from International Talent Showcase, an annual event in Florida that helps aspiring actors, singers, dancers and models to make industry contacts...
ABC's Stumptown is the television adaptation of Greg Rucka's graphic novel of the same name. The series stars Colbie Smulders as veteran woman Dex...