Home
Authors
Posts by Stephen Atcheler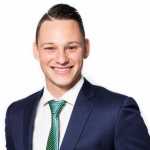 Real Estate Specific Offshore Staffing Solution
for the past 3 years. I am an expert in helping businesses implement offshore solutions to help them scale, reduce internal wages costs, create automation and develop an online footprint.
Billy Porter is bringing in a fabulous twist to Sony's upcoming Cinderella remake starring Camila Cabello. The Emmy award-winning actor confirmed the news of his...
"Neighbours" creator Reg Watson has died. The creator of the popular Australian soap opera was aged 93. The hit show announced Watson's passing on Friday....