Home
Authors
Posts by Stephen Atcheler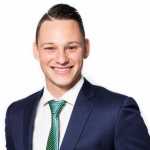 Real Estate Specific Offshore Staffing Solution
for the past 3 years. I am an expert in helping businesses implement offshore solutions to help them scale, reduce internal wages costs, create automation and develop an online footprint.
Who is that new couple spotted in Tinseltown? Why, it's Aquaman star Amber Heard and cinematographer Bianca Butti. An insider confirmed that the pair are...
Nickelback will be heading back on the road in celebration of the 15th anniversary of their hit album "All The Right Reason". The Canadian rock...