Home
Authors
Posts by Stephen Atcheler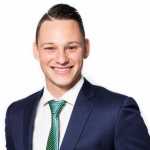 Real Estate Specific Offshore Staffing Solution
for the past 3 years. I am an expert in helping businesses implement offshore solutions to help them scale, reduce internal wages costs, create automation and develop an online footprint.
Being questioned by the police is understandably a highly stressful and anxiety inducing experience for most people, especially if it's their first time facing...
Dwayne "The Rock" Johnson is officially off the market. To the ladies who still hoped they had a chance, sorry to break the news but...