Home
Authors
Posts by Stephen Atcheler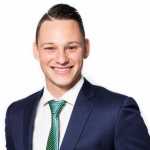 Real Estate Specific Offshore Staffing Solution
for the past 3 years. I am an expert in helping businesses implement offshore solutions to help them scale, reduce internal wages costs, create automation and develop an online footprint.
China has issued a ban on all foreign computer equipment affecting its government offices and public establishments. The country has given a three-year deadline...
2019 is a bittersweet year for Beyoncé's fan base. It's the year Queen Bey released new music for the remake of Disney's The Lion...