Home
Authors
Posts by Priyank Soni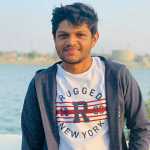 Priyank is writing about mobile application development trends, artificial intelligence, and machine learning technology ideas. He is very passionate about build business strategies according to digital marketing trends. With years of experience in the field, he is very creative in writing technical blogs. Currently, he is working as a digital marketer and content optimizer at Script All DNA Technologies.
Streaming giant Netflix will expand its catalogue of animated films, this time from Japan's legendary art house Studio Ghibli. 21 features will be added...
Martha Stewart gave some sort of a backhanded comment when she was asked about her thoughts on Goop's "This Smells Like My Vagina" candle. The...