Home
Authors
Posts by Priyank Soni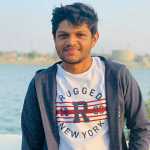 Priyank is writing about mobile application development trends, artificial intelligence, and machine learning technology ideas. He is very passionate about build business strategies according to digital marketing trends. With years of experience in the field, he is very creative in writing technical blogs. Currently, he is working as a digital marketer and content optimizer at Script All DNA Technologies.
One artist definitely got his fill after eating an art installation purchased last week for a hefty price tag of $120,000. The art piece...
Fortunately for those who didn't get too excited about Beyoncé's rumored Las Vegas Residency, the news has been disproved by the artist herself. Beyoncé vehemently...