Home
Authors
Posts by Om Singh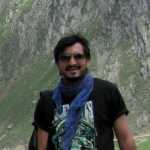 book yoga retreats
and
yoga teacher training
for yogis around the world. He is always on the lookout for interesting places to visit. It took him 25 years of his life to realize where his true calling lies, but once that was done, there's been no looking back.
China has issued a ban on all foreign computer equipment affecting its government offices and public establishments. The country has given a three-year deadline...
2019 is a bittersweet year for Beyoncé's fan base. It's the year Queen Bey released new music for the remake of Disney's The Lion...