Home
Authors
Posts by Naman Modi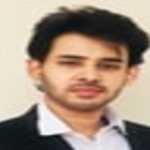 NamanModi.com
, He is an Award-Winning Freelancer & Web Entrepreneur helping new entrepreneurs launch their first successful online business.
The Queen in the North is pregnant and is with child. You've read that right, Sophie Turner is pregnant with her first child with husband...
Rian Johnson's Knives out has broken the $300 million barrier worldwide marking a huge international win for Lionsgate-MRC while kicking Quentin Tarantino's Once Upon...