Home
Authors
Posts by Mohit Malik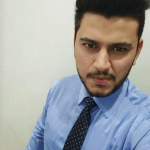 Hi I am Mohit, a content contributor by day at
Techies
& 8 ball player by night. I've been a technology writer for the past several years. Working closely & remotely with B2C and B2B businesses providing content that gain social media attention & useful for audience.
Scarlett Johansson has come under fire multiple times due to questionable casting choices in today's time as diversity in Hollywood has been a hot...
Robert Downey Jr. is set on leaving Tony Stark behind. Arguably the most bankable star in the Marvel Cinematic Universe, RDJ opens up on getting...