Home
Authors
Posts by Mohit Malik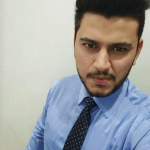 Hi I am Mohit, a content contributor by day at
Techies
& 8 ball player by night. I've been a technology writer for the past several years. Working closely & remotely with B2C and B2B businesses providing content that gain social media attention & useful for audience.
Hailey Bieber, née Baldwin opened up about her struggles in the modeling industry. The 22-year-old model revealed that she struggled with insecurities especially when...
British songstress Adele has made her split from husband Simon Konecki official as she filed court papers for divorce. Adele's divorce petition was filed in...