Home
Authors
Posts by Mariyam Abid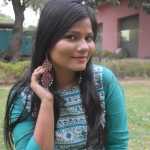 https://thebeautyholic.com
. She has been contributing to the beauty industry for the past five years and enjoys being so. In her free time, she loves slathering on face masks and watching Netflix.
Jason Sudeikis is bringing his comedic chops to Apple's forthcoming streaming platform. The comedian and actor is reviving Ted Lasso for a new comedy series...
Japan is currently facing controversy after two men were denied refuge from Typhoon Hagibis. Japan's main island was battered by the strong winds and heavy...