Home
Authors
Posts by Mariyam Abid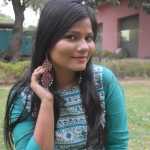 https://thebeautyholic.com
. She has been contributing to the beauty industry for the past five years and enjoys being so. In her free time, she loves slathering on face masks and watching Netflix.
China has issued a ban on all foreign computer equipment affecting its government offices and public establishments. The country has given a three-year deadline...
2019 is a bittersweet year for Beyoncé's fan base. It's the year Queen Bey released new music for the remake of Disney's The Lion...