Home
Authors
Posts by Julia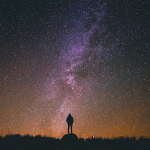 Julia is a professional digital marketer who in her spare time is a blogger. She regularly writes for Gryphon Garage Doors and other companies within the house improvement and landscaping industries.
Spike Lee is going back in time to the 1980s to spear-head Prince of Cats as his next labor of love. This project is a unique take...
The New York Times reported that a musical-themed Spongebob Squarepants spinoff about Squidward is coming to Netflix. Netflix and Nickelodeon made a humongous deal the...