Home
Authors
Posts by Julia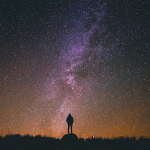 Julia is a professional digital marketer who in her spare time is a blogger. She regularly writes for Gryphon Garage Doors and other companies within the house improvement and landscaping industries.
Elsa Pataky -- the wife of Chris Hemsworth -- doesn't mind at all that she shares a matching tattoo with singer Miley Cyrus. Despite...
As basketball fans around the world remember Kobe Bryant's life and grapple with his death, investigations are still underway to determine what caused his...