Home
Authors
Posts by Joshua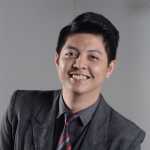 Tourist Secrets
. He loves to travel all over Asia because the variety of cultures and wide choice of attractions fascinate him. Whenever he can, he goes to the basketball gym with his friends to break some sweat.
J.C. Lee, Stan Lee's 69-year-old daughter has filed a $25 million lawsuit on one of the Marvel creator's former personal assistants as per TMZ's...
Penn Badgley's charming yet twisted Joe Goldberg will be returning soon as Netflix announces the second season for You. The popular show first aired on the...