Home
Authors
Posts by Joshua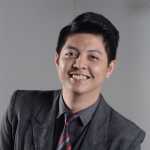 Tourist Secrets
. He loves to travel all over Asia because the variety of cultures and wide choice of attractions fascinate him. Whenever he can, he goes to the basketball gym with his friends to break some sweat.
Ryu Seng is a busy digital marketer who, from an early age, has always had a knack for making money online. Seeing the opportunities...
If you're looking to generate a stable income, you might not have considered becoming a chicken farmer. As it turns out, raising chickens is...