Home
Authors
Posts by Jeremy Hill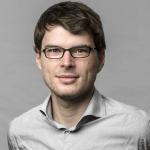 JemJem
as an editor. JemJem is the top online retailer of refurbished apple devices in the USA. He enjoys creating, uncovering and disseminating new and interesting perspectives on technology and mobile phones.
Ryu Seng is a busy digital marketer who, from an early age, has always had a knack for making money online. Seeing the opportunities...
If you're looking to generate a stable income, you might not have considered becoming a chicken farmer. As it turns out, raising chickens is...