Home
Authors
Posts by Jeremy Hill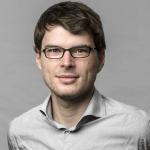 JemJem
as an editor. JemJem is the top online retailer of refurbished apple devices in the USA. He enjoys creating, uncovering and disseminating new and interesting perspectives on technology and mobile phones.
There are a few things you can list down that can be considered more stressful than life as a parent. And Sarah Jessica Parker...
As it turns out, Salma Hayek is a Game of Thrones superfan like many of us. The HBO series is one of the most popular...