Home
Authors
Posts by Derek Iwasiuk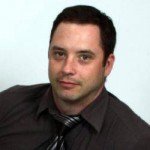 Derek Iwasiuk is an active and experienced writer who has a vast knowledge of WordPress and online marketing. You can learn various articles of her related to
reduce server response time WordPress
and several online marketing tools.
Nicole Kidman finds it flattering that her country rock star husband wrote a sexy song about her. Keith Urban previously said that his song "Gemini"...
Hollywood actor Kurt Russel is feeling nostalgic about his role in Quentin Tarantino's Once Upon a Time in Hollywood. The star shared in a...