Home
Authors
Posts by Serge Kozak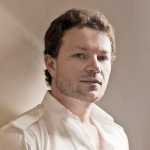 DearJane Medical
. Before joining DearJane Dr Kozak worked as a primary care physician at the Prince of Wales Hospital and was an assistant professor of medicine at University of Sydney, Australia where he focused on quality improvement and implementation of science training. Serge also was the site lead for a national VA pilot program aimed at improving care for veterans at high risk for hospitalisation or emergency care. His work centered on managing an interdisciplinary health care team that coordinated care between home, hospital, and office settings for these high-risk patients. Dr Kozak received his Bachelor of Medicine / Bachelor of Surgery, University of Melbourne, Australia in 1989. Dr Kozak has experience in all areas of general practice including chronic disease management and mental health. She is also an antenatal shared care provider with Royal Prince Alfred Hospital.
Being questioned by the police is understandably a highly stressful and anxiety inducing experience for most people, especially if it's their first time facing...
Dwayne "The Rock" Johnson is officially off the market. To the ladies who still hoped they had a chance, sorry to break the news but...