Home
Authors
Posts by Alexander Porter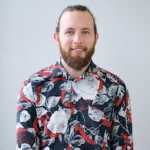 Paperclip Digital
. Bringing a creative flair to everything that he does, he wields words to weave magic connections between brands and their buyers. With extensive experience as a content writer he is constantly driven to explore the way language can strike consumers like lightning.
Ryu Seng is a busy digital marketer who, from an early age, has always had a knack for making money online. Seeing the opportunities...
If you're looking to generate a stable income, you might not have considered becoming a chicken farmer. As it turns out, raising chickens is...