Home
Authors
Posts by Alexander Porter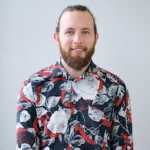 Paperclip Digital
. Bringing a creative flair to everything that he does, he wields words to weave magic connections between brands and their buyers. With extensive experience as a content writer he is constantly driven to explore the way language can strike consumers like lightning.
Hollywood actor Kurt Russel is feeling nostalgic about his role in Quentin Tarantino's Once Upon a Time in Hollywood. The star shared in a...
Tattoo regrets are completely normal and even actress Jessica Alba isn't immune to it. The Honest Company founder talked about tattoos and the ink she...