Home
Authors
Posts by Alexander Porter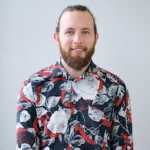 Paperclip Digital
. Bringing a creative flair to everything that he does, he wields words to weave magic connections between brands and their buyers. With extensive experience as a content writer he is constantly driven to explore the way language can strike consumers like lightning.
Black Eyed Peas front man Will.i.am had a kerfuffle during the band's Australia stop of their 2019-2020 world tour when a 'racist' flight attendant...
People talk about Kim Kardashian's selfie-taking prowess as if she deserves no credit for honing the skill. Sure, taking a selfie can be a...