Home
Authors
Posts by Alexander Porter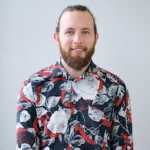 Paperclip Digital
. Bringing a creative flair to everything that he does, he wields words to weave magic connections between brands and their buyers. With extensive experience as a content writer he is constantly driven to explore the way language can strike consumers like lightning.
There are a few things you can list down that can be considered more stressful than life as a parent. And Sarah Jessica Parker...
As it turns out, Salma Hayek is a Game of Thrones superfan like many of us. The HBO series is one of the most popular...