Home
Authors
Posts by Aleksandra Vetrova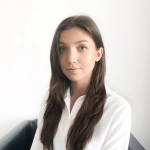 Zenprint
, an Australian online printing company. An expert in Digital Marketing and Blogging, she never misses an opportunity to spread the knowledge and share the industry's best practices.
If you're looking to generate a stable income, you might not have considered becoming a chicken farmer. As it turns out, raising chickens is...
In less than a month, fans will finally get to see Lana Condor and Noah Centineo heat up the screens in "To All the...