Despite being invented 12 years ago, social media hashtags still serve as a source of confusion to many. In a nutshell, hashtags are used to organise content and maximise one's digital exposure as they make it easier to search for specific posts.
Many online platforms use hashtags but it is more apparent on Instagram, a platform where people use from 5 to 30 hashtags under each publication. And it isn't just influencers and personal brands benefiting from a successful Instagram account; according to the recent study by Hootsuite, 72% of users have bought a product they saw on Instagram, making the app a perfect platform for B2C companies.
To build a strong follower base and achieve the most success, it is important to engage the audience with hashtags. This study shows that Instagram posts with hashtags have 12.6% more engagement, but adding hashtags won't yield results if you do it rashly. Check out this 2019 Instagram hashtag cheat sheet to get the most out of your social media marketing.
Step 1: identify your audience and plan content
Your hashtags should both relate to the content you post and your target audience. With 30 hashtags available per post, we recommend using the trendy ones that describe your pictures and ones that are searched by your audience. Don't forget to monitor the competition to see what works for them!
Pro Tip: Even if you've spotted a popular hashtag that has the potential of generating great engagement, do not use it if it's not related to your post. That might have a number of negative impacts, including your post not showing in your followers' feed at all.
This feature has been introduced not a long ago but users already love it. Follow the most important hashtags, and Instagram will automatically generate hashtag suggestions for you. This is a great function, which might help you find new relevant hashtags and users to follow.
When you add hashtags in the caption, you will notice a number next to them. That number indicates how many posts are currently tagged with that hashtag. The higher the number, the less likely your post will be featured in this hashtag top posts.
However, that doesn't mean you should ignore hashtags that are popular. A perfect hashtag would range from 5,000 to 500,000 posts. However, don't ignore the hashtags relevant to your post even if they appear under few publications; like that, you might attract highly targeted traffic.
If you use the same hashtags, there is a high chance of getting marked as a spammer. Get yourself different sets of hashtags you can use under your publications. It won't only help you avoid being reported but also attract new followers.
Step 5: get yourself a branded hashtag
Create a hashtag specific to your business or a personal brand that you can use on every post to stand out. Branded hashtags are useful when someone is searching for your content or when you launch Instagram promotions.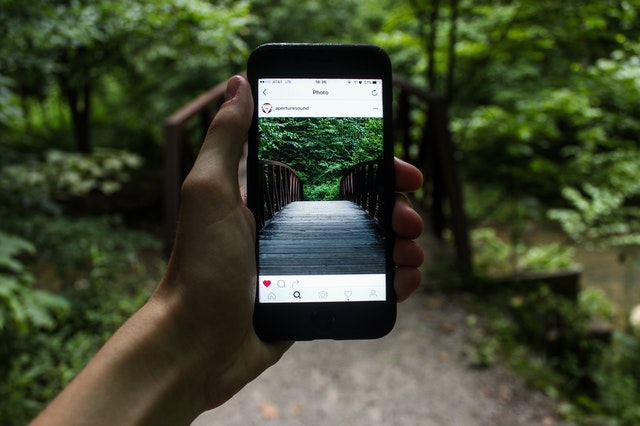 Instagram users love to know what is going on in their neighbourhoods, and a great way to leverage that is through location-specific hashtags. If you add a relevant hashtag to your Insta story, it might show up in the public story for that hashtag, further increasing your exposure.
The key to success is to create sets of popular hashtags relevant to your posts. Here are some ideas you can try out in 2019:
#Travel, #Vacation2019, #VacationTime, #Wanderlust, #Adventure, #TravelMore, #TravelBlogger, #TravelBlog, #Traveller, #LoveToTravel, #AdventureSeeker, #DoYouTravel, #GoExplore, #RoamThePlanet, #AdventureTime, #AdventureLife, #Hiking, #Travelpreneur, #DigitalNomad
#Eeeeeats, #Eeeeeats, #FoodPorn, #Foodgasm, #Foodie, #ForkYeah, #FoodInTheAir, #Delish, #EatingForTheInsta, #CleanEating, #Nomnomnom, #WineAndDine, #HealthyMeals, #HealthyCooking, #Cooking, #CookBook2019, #Recipes, #NewRecipe
#ExerciseTime, #FitnessJunkie, #FitFam, #InstaFitness, #Fitness, .#Fitporation, #FitForLife, #FitLifestyle, #FitJourney, #FitGoals, #WorkoutTime, #HomeWorkout,, #FitFun #HandleIt, #FitnessGuru, #FitnessBody, #FitnessBlogge, #FitnessAddict
#FashionDiaries, #OOTD, #Style #InstaFashion fashionista, #Fashionable, #Model, #Look, #Modeling, #Style, #PhotoOfTheDay, #InstaHair, #InstaMakeup, #InstaShoes, #Cute, #Trendy, #FashionBlogger
Once you perfect the hashtag strategy that works best for you, you will be well on your way to expanding your followers. With the right hashtags, it will become easier to find the right people to follow and attract followers interested in your content.