Home
Authors
Posts by Aaron Williams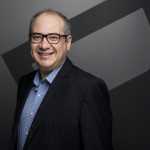 Aaron Williams is a journalist who has written for publications including the West Torrens Express, SMH and Deutsch Today.
When it comes to confidence, few women can top the pop music icon that is Mariah Carey. Throughout her career, the recording artist has been...
Paul Rudd recalls an incident from the set of "Friends" that almost got him fired -- or so he thought. The actor appeared on the...