Although showing promising signs at times during the first Ashes test at the Gabba, England fell short in many aspects, after a battling collapse in the second innings gave Australia an easy target of 170 runs to chase down with a day and half to spare.
Joe Root's men when will go have to go back to the drawing board assess, strategise and come up with a new plan of attack if they are to be successful in Adelaide this coming Saturday.
Not one member of the England batting line up came close to getting a three figure score across both innings and for coach Trevor Bayliss this will be a worrying sign, as every previous England coach and player would know that it's almost near impossible to win an Ashes test match down under without a big score from a player.
Forget about the off-field drama, stick to the cricket
With any Ashes series, a big media frenzy can almost be expected and this one is no different.
Speculation of a "big drinking culture" within the team and rumours disgraced batman's Ben Stokes could be available by the 3rd test in Perth is all part of building hype around the series and no doubt is entertaining for the spectators, but this type of off-field drama can only provide a distraction for the players.
If there is a drinking culture within the team, it's up to the coaching staff, management and captain to address it straight away, as I'm sure the British media would not be so kind to any national team getting boozy during a major tournament.
The speculation around Ben Stokes needs to be addressed when he is indeed cleared of charges and given the green light to play, Stokes who is currently in New Zealand visiting family would be a key addition to a struggling England batting order, but can only be seen as a disruption to an England squad that would be two tests played into the five test series.
Consistency is key to success
While England do have a solid and experienced bowling attack in Broad, Anderson and Ali, the battling line up has been tampered with too many times before the series, and the cracks are starting to show.
With 2 series leading up to the Ashes, England has experimented too many times with their top order when they took on the West Indies and South Africa in the prior months. Alistair Cook is still struggling to gel with a regular opening batsman partner, as he did with Andrew Strauss.
They have experimented with numerous opening batsmen in Keaton Jennings, Haseeb Hameed before deciding to settle on 30yr old Mark Stoneman that only has 4 test caps to his name before this Ashes series.
Long gone are the days of Kevin Pietersen and Ian Bell that would save the innings if the top order collapsed, these inexperienced players have to show and prove in order to avoid a whitewash down under.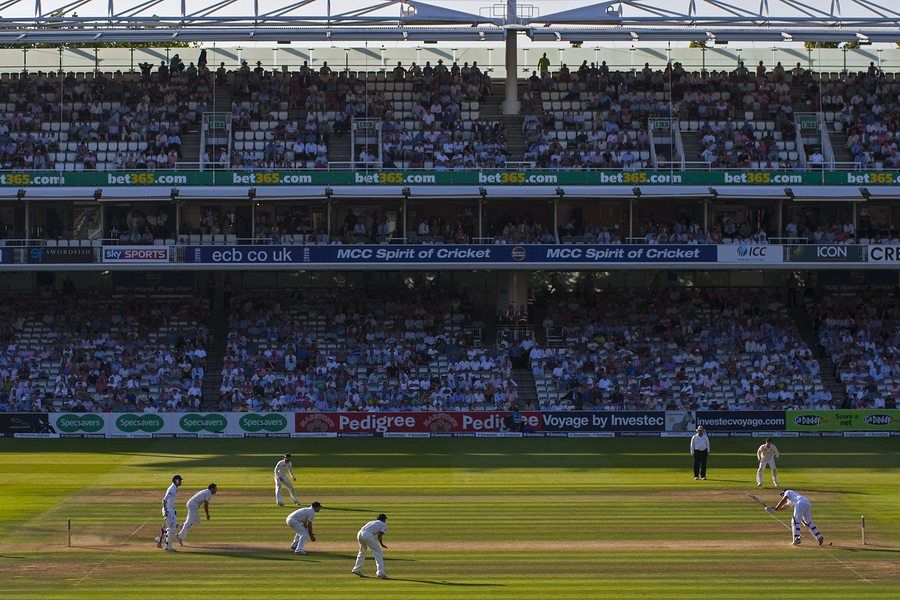 With the loss of 4 wickets for only 40 runs at end of the second innings, England's batmen went to sleep during one of the key moments of any Ashes test match. In light of all the negatives of the first test, a shining light in the team can be seen of the consistent performance of Moeen Ali.
Consistent with the bat across both innings saving England from complete embarrassment, and though not as devastating with the ball, Ali did produce figures of 2/74  & 0/35 on a Gabba wicket that is predominately suited for fast bowlers.
The big names need to stand up
For much of England's predominately unexperienced side they have taken to Australia, the big names in the team need to stand up and be counted if they want a realistic shot at winning the next test match.
Players such as Alistair Cook, Joe Root and Johnny Bairstow that hold the majority of test caps in the team need to make a substantial difference with the bat, and rack up some big scores and continue to put the Aussie Bowlers under pressure especially if the Adelaide wicket makes it to day 5.
The more experienced bowlers in the fold of Stuart Broad, James Anderson, Moeen Ali and Chris Woakes need to continue to apply consistent pressure to the Aussie batsman especially in this pink ball test that will see the newer faces in the Aussie line up come under pressure.
Cameron Bandcroft, Peter Handscomb and Tim Paine had decent performances in the first test, but are yet to be put under pressure by an England team raging with confidence.
If England can put the off-field drama aside and work cohesively as a team, the pink ball day night test can prove to be the comeback game they need; see you in Adelaide on Saturday!