Below is a list of the top and leading Aquarium Shops in Adelaide. To help you find the best aquarium shop located near you in Adelaide, we put together our own list based on this rating points list.
This article is updated every 3-4 months.
Adelaide's Best Aquarium Shops:
The top rated aquarium shops in Adelaide are:
⦁ Catalina Aquariums
⦁ Seaview Aquarium Centre
⦁ Fish Haven

If you know other aquarium shops in Adelaide that should be on this list, please submit your details here and we will review your submission.
Catalina Aquariums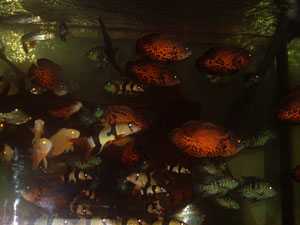 Catalina Aquariums – for all your aquarium and pond needs.
Catalina Aquariums offers a huge selection of plants coldwater and tropical fish. Ranging from goldfish, livebearers, African cichlids, American cichlids, Australian natives, catfish and exotics.
They provide a friendly and professional service with quality advice, especially for those new to fish keeping. They are open 7 days a week, with ample parking space for your convenience.
Also they stock a huge selection of filters and accessories leading brands including HIKARI, SERA, EHEIM products and many more.
Always offering special discounted prices for complete tank packages.
Products/Services:
Hikari and Sera Products, Variety of dry, live and dry food
Location:
Address: Shop 7, 34 Catalina Ave PARAFIELD GARDENS SA 5107
Phone: (08) 8281 8389
Website: www.catalinaaquarium.com.au
Reviews:
"Unbelievably helpful! Great range with plenty of hard to find aquarium additions." – Wade Fahill

"Great customer service. The bloke that runs this shop is very friendly and knowledgeable. They have a good variety of hardscape and ferts for sale. Glad to have this shop in-between home and work." – Stuart Knappstein
Seaview Aquarium Centre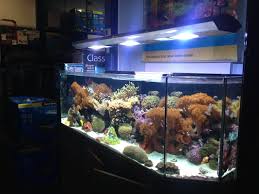 Seaview Aquarium Centre has a large area dedicated to garden ponds and carry a diverse range of pre-made ponds, liners, pumps, filtration equipment, water lilies and other pond plants.
As well as supplying an extensive variety of quality aquarium saltwater and freshwater fish, they also supply freshwater turtles, hermit crabs, axolotls, frogs and a variety of tadpoles.
They carry everything you could possibly imagine to keep your aquarium fish happy and healthy. They stock all the big brands including Eheim, Dupla, Blue Planet, Aqua One, Ecotech, Tropical, Continuum, eco, Aquatek, Deltec, API, Oase, Exo Terra, Seachem, Fluval, Fish Fuel Co, Hikari, Spectrum, CADE, Aquael, Red Sea, Easy Life and Tetra, just to name a few!
Products/Services:
Freshwater Tropical, Fish, Marine Fish & Coral, Plants, Shrimp, Cichlids, Coldwater Fish, Siamese Fighting Fish, Turtles, Frogs, Axolotl, Aquariums
Location:
Address: 237 Anzac Hwy, Plympton SA 5038
Phone: (08) 8371 0380
Website: www.seaviewaquarium.com.au
Reviews:
"What a Pet Store for your fish needs. Also a great range of gold and tropical fish. One of the best stores I have been in. Well Done." – Kevin Maywald

"Always been very happy when shopping at Seaview Aquarium Centre. Staff have always been very helpful, and some are extremely knowledgeable with everything to do with marine creatures and aquariums and accessories. Would definitely recommend a visit." – Shane

Fish Haven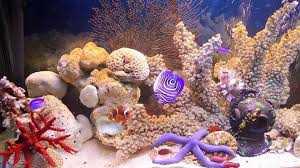 Fish Haven is Australia's largest privately owned Aquarium Centre. They are a husband and wife team with a combined experience in the industry of over 50 years.
Fish Haven has a showroom of over 1000 square metres. They are a retail store and wholesale to other aquarium stores.
They have over 400 aquariums, with coldwater, fancy goldfish, tropical, cichlids, natives, marine fish & invertebrates. Other large displays include crocodiles, water dragons, water snakes & pythons.
They also stock tortoises, permit & non permit reptiles, frogs & tadpoles, axolotls & salamanders, hermit crabs & seahorses.
They manufacture and custom make glass and acrylic aquariums, vivariums and furniture. Their aquariums are made from new glass not secondhand, and are fully braced and reinforced correctly.
They can confidently say that they make the best aquariums in Australia. Their furniture is all handmade from the best quality solid timbers, they do NOT use veneered timbers or chipboard. They stain & polish to match existing furniture & have a large range of colour samples to choose from. They have more aquatic plants to choose from than any other store in Australia.
Products/Services:
Koala Handling, Unleashed, Reptile Presentation
Location:
Address: 3 Newfield Rd, Para Hills West SA 5096
Phone: (08)  8359 1311
Website: www.fishhavenaquariums.com.au
Reviews:
"Was extremely happy with the service I received from Kerry and Clive. The shop was very clean and all the animals looked healthy and happy as it was feeding time for many. I purchased an Australian tarantula and Kerry was extremely helpful and knowledgeable on them. She was kind enough to open enclosures to let my kids look at many spiders and they have not stopped talking about how much fun they had and how nice the staff were. Will absolutely be returning to purchase another spider in the near future. Highly recommend Fish haven." – Danielle Chapman

"We were provided with helpful advice on cleaning and restocking a large pond in a property we recently purchased. Kerry was very helpful and took time to test water for us and help us to make selections with fish health in mind. We find our visit to the shop very useful." – Carla Branson