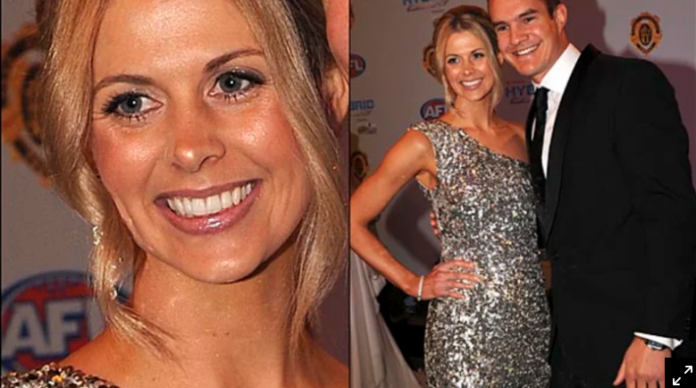 Heartbreaking news shook the whole AFL community as Melbourn Demon's campion, Brad Green announced the sudden passing of his wife.
Anna Green, Brad's wife, was a 40-year-old mother of two when she died Last Monday. Anna left behind their sons aged seven and nine.
Brad took to Instagram to confirm the tragic news the same day Anna passed. The current North Melbourne development coach wrote "Goodbyes are not forever, are not the end. It simply means, I'll miss you until we meet again. Rest easy my darling #xxx3boys."
According to a statement from the family released to media on Tuesday, "Anna suffered a cardiac rest last week and passed away peacefully at lunchtime," her last moments were spent with her immediate family.
The family went on to thank the members of the ICU medical team from Melbourne's Alfred Hospital. They then requested for privacy while they grieve for their loss.
The Melbourne Football Club has released a touching statement in an effort to express their sympathy for Brad's loss.
The statement read "The beloved wife of former captain Brad, Anna will always be remembered as a treasured part of the red and blue. We extend our sympathies to Brad, Oliver, Wilba and extended family at this heartbreaking time."
David Schwarz, a former teammate of Brad's, expressed his disbelief saying Anna's untimely death is "just shocking". According to Schwarz, Brad right now has a "good network of mates around him" to get him through this difficult time.

Ben is is a senior journalist and sport columnist for Best in Australia. He previously worked for the BC and other radio stations.