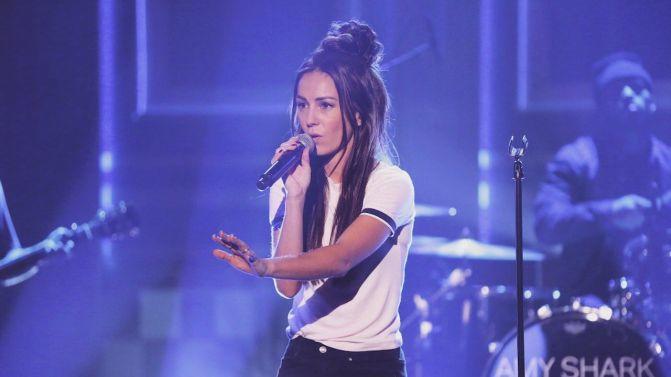 Amy Shark's rise up the charts has been capped off with three nominations at the 2018 APRA Awards.
Fresh off her debut performance on The Tonight Show starring Jimmy Fallon, the songwriter can now further congratulate herself one what has been an impressive 12 months.
After more than a decade of trying to breakthrough onto the music scene, the artist can now call herself a songwriter. Her hits Adore and Weekends have captured the attention of the public and she has been recognised for her work at the 2018 APRA Music Awards.
Weekends by Amy Shark has been nominated for Song of the Year alongside Firewood by Paul Kelly, Gang of Youths' What Can I Do If The Fire Goes Out?, Fallin' by Jessica Mauboy and Running Second by Ainslie Wills.
Amy Shark has said that she has been a lover of songwriting for as long as she can remember but was cautious to call herself a songwriter until she had achieved success – signed a record deal.
"I wasn't sold until everything was happening", she said pointing the little doubt that is always there.
It is not only Amy Shark who is receiving the accolades either with her producer M-Phazes picking up four nominations for work completed with Amy Shark and also for work with hip-hop artist Illy.
As is popular at the moment, there is a lot of talk about equality and ensuring that there is equal representation of male and female artists. The APRA Music Awards haven't escaped this pressure but luckily they have three female artists nominated for Song of the Year.
Additionally, of the five songs nominated for Most Played Australian Work, four of them include a female co-writer.
The APRA Music Awards are a celebration of the artists and songs that the Australian public has enjoyed over the last year.
This year's winners will be announced in Sydney on April 10.
The full list of nominees can be found below;
Song of the Year: Jessica Mauboy (Fallin'), Paul Kelly (Firewood and Candles), Ainslie Wills (Running Second), Amy Shark (Weekends)
Breakthrough Songwriter of the Year: Alex Lahey, Ben Abraham, Celia Pavey (Vera Blue), Gretta Ray, Sarah Aarons
Most Played Australian Work: Amy Shark (Adore), PNAU (Chameleon), Jessica Mauboy (Fallin'), Peking Duk (Stranger)
International Work of the Year: Bruno Mars (24K Magic), Ed Sheeran (Shape of You), Shawn Mendes (There's Nothing Holdin' Me Back)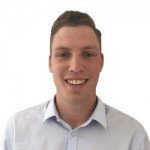 Passionate about writing and sharing my experiences with others. Zac has a keen interest in sport and politics in particular. Contact: zachary.fyffe@bestinau.com.au
What do you think about it?