In today's increasingly globalized world, businesses across all sectors are working hard to identify new market opportunities and expand their operations into new territories to protect their assets, unlock new revenue streams and compete against multinational firms. I should know – as an Australian entrepreneur with a business that operates across Latin America, I have seen first-hand how many organizations have found success in new markets – markets that they perhaps would never have considered ten years ago. One of those sectors is the multi-trillion dollar mining industry, which has been going through something of a revolution.
As Australian mining businesses look to diversify their portfolios and add new sites to their fold, they are increasingly considering resource-rich markets in Latin America, with Peru at the top of the list for many. Thanks to the new Peru-Australia Free Trade Agreement making trade between the two countries easier than ever before, and a slew of new investments in the country designed to encourage foreign trade and expansion, there's never been a better time to consider Peru for your mining business expansion. Below, I run through reasons why.
Overview of the Peruvian mining sector
In Peru, mining is big business. Indeed, the sector accounts for an incredible 56 percent of the country's export market, and 12 percent of its GDP. The country is nothing less than a mining powerhouse and is ranked 3rd for its copper production, 2nd for silver and 6th for gold; three lucrative metals with rising market values as demand increases. By 2015, Peru was the 7th largest mining producer in the world and is also known for its zinc, lead, tin, and molybdenum, offering endless opportunities for overseas investors.
Between 2016 and 2020, the government and private businesses are expected to spend more than US$58 billion on mining excavation projects, designed to increase capacity and production, and offer an influx of new jobs for locals and international workers alike. Firms from around the world are able to acquire a Peru mining permit, and with the right strategy, can generate a significant return on their investments.
What's perhaps most interesting, and something I see a lot when working with businesses in the mining sector, is that opportunities do not only benefit the huge multinational firms with billions of dollars in reserves. Indeed, for every new mining site or excavation project, opportunities arise for businesses in sectors such as recruitment, catering, hospitality, logistics, exporting, manufacturing and marketing, and no doubt many other sectors can benefit in the process. Being able to identify these new opportunities and demand for products and services will help you to capitalize and expand.
Peru-Australia Free Trade Agreement
In 2018, Peru and Australia signed a free trade agreement that will no doubt have a wildfire effect on investment in Peru. In 2016, two-way trade between the two countries was worth AU$590 million, rising more than 50 percent on the previous year. Now, with a new trade deal in place, that figure will increase at an exponential rate, fueled by foreign investment.
One of the major benefits for Australian businesses looking to enter into the Peruvian mining sector is that they can enjoy duty-free access on all exports to Peru. On the other hand, Peru has offered non-discriminatory terms for Australian suppliers of mining-related goods and services, in an attempt to encourage engineering, research, development, and technological innovation in the country. On top of that, Australian firms will be able to bid for procurement opportunities in Peru, increasing their stronghold on the mining sector and enabling significant investment.
Finally, the trade agreement means that there are now no tariffs on base metals such as iron ore, copper ore, coal, and mineral fuels and oils. This could save companies billions of dollars in import and export fees and make an overseas expansion in Peru very lucrative.
Huge opportunities for Australian businesses
Australia is a market leader when it comes to mining and excavation, and its innovation, IT and infrastructure is head and shoulders above emerging markets such as Peru. There are some significant opportunities for firms to enter into mineral exploration, using geophysics, mapping, diamond drilling, and tunneling, and offering mining software to Peruvian and international firms in the country. They could offer modelling, planning, maintenance, optimization and resource estimation to cut costs, increase safety and maximize profitability on mining sites.
Mining infrastructure is another avenue to consider, as is innovation and research and development of new mining technologies, software, and processes. There has also been an increase in automation and robotics in the mining sector over the past decade, offering more business opportunities for savvy Australian entrepreneurs and mining specialists in the field.
In short, the list of mining opportunities for Australian businesses is endless. I have yet to talk about contract mining, engineering services, education and training, environmental products, like water and sewage treatment, and safety training and equipment to conform to new regulations in the country. Finally, land rehabilitation and mine closure is another specialism that many Peruvian mining firms are looking for, so establishing a base in the country could enable you to forge long-term trading relationships with senior mining officials.
Expanding into Peru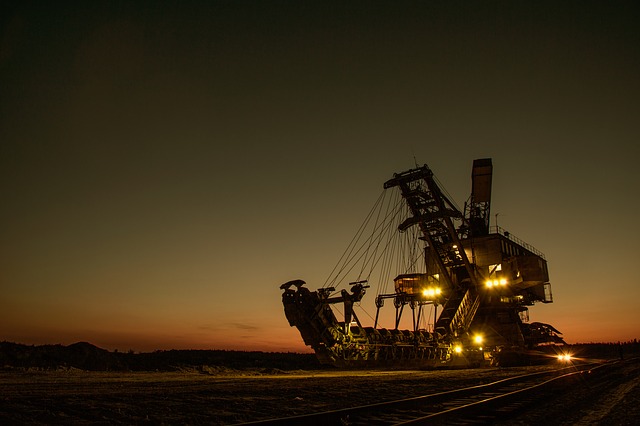 If you are considering expanding your mining business into Peru to take advantage of the wide-ranging opportunities, you should be mindful of the common mistakes that many new startups make, such as not properly analyzing the demand for your services or entering into a market without first understanding the country's culture and the way it does business. It is also important to not compromise safety regulations, despite expanding internationally.
You should also consider the ways you can hire and retain staff when operating in a market such as Peru. The average salary in 2019 is around 1700 Peruvian soles per month, or roughly US$500. Indeed, while its labour market is strong, demand in the mining sector is high, so you should work to ensure employees are engaged, motivated and willing to give their all. If you take your foot off the gas or expect employees to do the hard work on their own, you may struggle to make a success of your Peruvian expansion. Provided you don't mess the opportunity up, you could build a multi-million dollar business in mining, so get started today!
Note: This article represents a viewpoint. This article might be used as a starting point for your own, private research to find the best solution for your needs.