When you have a website for your business, what is the first thing that comes into your mind? The content? The images? Or the design? What do you think matters the most? Well, when it comes to web design, everything matters. However, that does not necessarily mean that you should put everything on your website. You still have to see things from your business' perspective, especially if you own a small business. For that reason, there comes a question; what should be put on a small business website? Keep reading to find out!
If you have a small business, it should be noted that you need to convince your website visitors how reliable you are. Therefore, these are what should be put on your website:
Your story
Even if you are just starting out, it is important to tell people your story and how you are building your business. This will help you gain your visitors' trust and help them understand you better. It doesn't necessarily mean that you have to put a sob story on your website, it simply means letting people know about your business' values and hopes.
Locations and operation hours
Sometimes, you may never know what the true intention of the visitors browsing your website. However, you may not believe that most of them are actually looking for your locations and operation hours. It is only natural for them to look for store locations to see if you are really reliable before making a deal with you. You know scammers nowadays, right? They will not provide the exact location of their office, if they even have an office, though.
Information of products or services
This is an important part, especially for those of you who own a product store. Most people want to see the product or service descriptions, so that they know what they will get from purchasing those products or services. If you are a retail store, don't copy-paste the description straight from the manufacturers. Use your own language that can attract people's interest in your products or services. Make it simple and understandable, but interesting at the same time. This will also let people know how well you know your own products or services.
Contact information
When you have a small business, you know that your business is still in the process of growing, what is better than being easily contactable? When your potential customers find it difficult to contact you, they will assume bad things about you being not reliable or not trusted. Therefore, contact information must be added on your website. You can add a contact email address and phone number. Also, if you add a simple form, it will help you make your contact requests well-organised.
Images
Believe it or not, a lot of words can be spoken in just one image, including your credibility. Starting from your office images, staff images, even to product images can make your website more alive and real. However, avoid using too many stock photos for your website. Use a stock photo if necessary, but not for the majority of your website. You can hire a professional photographer to take a photo of your office situation or products, or if there is someone within your company who can really do photography, you can hire them as well. This applies especially to restaurant businesses, as good food images can also increase customers' appetite.
Social media accounts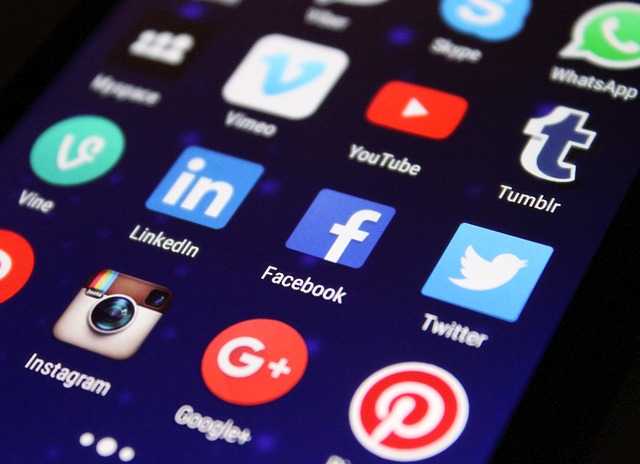 Social media has been used by many businesses from B2B to B2C. You know that social media plays a big role in building brand awareness, as well as building relationships with customers or potential customers. If your business has social media accounts, including them on your website will get you the opportunity to be more recognised as reliable business, as people will know how much you interact with your audience, which in turn, giving them insights on how trusted your business is.
Testimonials or reviews
This is another important part that should be included on your website. Reviews from your previous or existing customers will help you boost your business credibility and reputation that will turn your audience's doubt into certainty.
Call to action
Once you have made your visitors stay or constantly come back to your website, you can generate leads by forming a call to action to keep you connected with your customers and grow your business. You can do it by using a newsletter sign up form to inform your potential customers about your current events or deals or discounts – email marketing is also a way to be closer to your target audience.
That's what should be included on your small business website. You may start small, but if you put these on your website, you can boost your website's credibility and reputation. Therefore, make sure you write original content for your website, freshly made, not copy-pasted from somewhere.