If you're thinking of pursuing a career in the healthcare industry, health administration is an excellent niche to consider working in. As a group, workers in this specialization tend to be well respected, highly valued and paid well for their efforts. The work is generally meaningful and challenging, and many of the workers in this niche report a high level of job satisfaction. 
In Australia, the anticipated future outlook for healthcare administrators is favorable; this is a career path that typically offers abundant opportunities for talented and capable workers. 
Read on to learn more about Australia's best jobs in healthcare administration:
Health and welfare services manager
Health and welfare service managers create, implement and oversee various health and welfare programs on behalf of their employers. They're frequently tasked with doing their program's budgeting and resource allocation. 
It's also likely that they would be the ones who manage the recruiting, hiring, training and supervision of the program's staff.
Why this is one of Australia's best jobs in healthcare administration
A sizable number of Australian workers are employed in this occupation, and there's typically high demand from employers for more new workers in this specialisation. Currently there are about 30,700 health and welfare services managers employed in Australia.

The career experts at the Australian Government National Skills Commission are forecasting very strong future growth in demand for professionals working in this occupation.

It's possible to earn an excellent living doing this job. Health and welfare services managers are typically paid an average of $2,148 per week. 
Other important details to know about this career path  
You'll most likely have to have a significant amount of relevant previous work experience to qualify for a job in this specialisation.

To qualify for any of these jobs, you'll typically also need a formal qualification in a closely related field – perhaps health administration, business management or nursing. University credentials and VET training courses are both acceptable qualifications for entering this occupation.
Health practice manager
It's typical for dentists, chiropractors, physiotherapists and other healthcare providers to want to focus their energies on working directly with their patients. Practitioners who would rather not spend time on administrative tasks frequently choose to work with health practice managers.
The health practice manager's job is to handle the day-to-day business operations of the healthcare practice. Their job description might consist of tasks such as hiring, training and scheduling staff; overseeing payroll; maintaining the practice's records; and ensuring that the practice complies with all relevant regulations and laws.
Why this is one of the best jobs in healthcare administration
There are many reasons you might want to consider becoming a health practice manager: 
This is a sizable occupation in Australia, and there are typically many opportunities available for health practice managers. There are currently about 17,600 workers throughout Australia who are currently employed in this role.

The career experts at the Australian Government National Skills Commission anticipate there will be a strong future outlook for this occupation.

Weekly pay for this occupation averages $1,600, so you can earn a comfortable living doing this job.

It is possible to enter this occupation without investing a fortune in education. The Australian government doesn't require formal qualifications for managers in this role. However, relevant training is likely to be useful to you if you hope to secure a good job in this niche. If you decide to seek out training to prepare for this career, you'll find that both VET courses and university courses are available. Either type of course can help to prepare you for success in this career.

While there are some exceptions, you're likely to find that this career path offers family-friendly work hours and a better-than-average possibility for good work-life balance.

Overall, job satisfaction is quite high amongst practice managers.
Nursing clinical director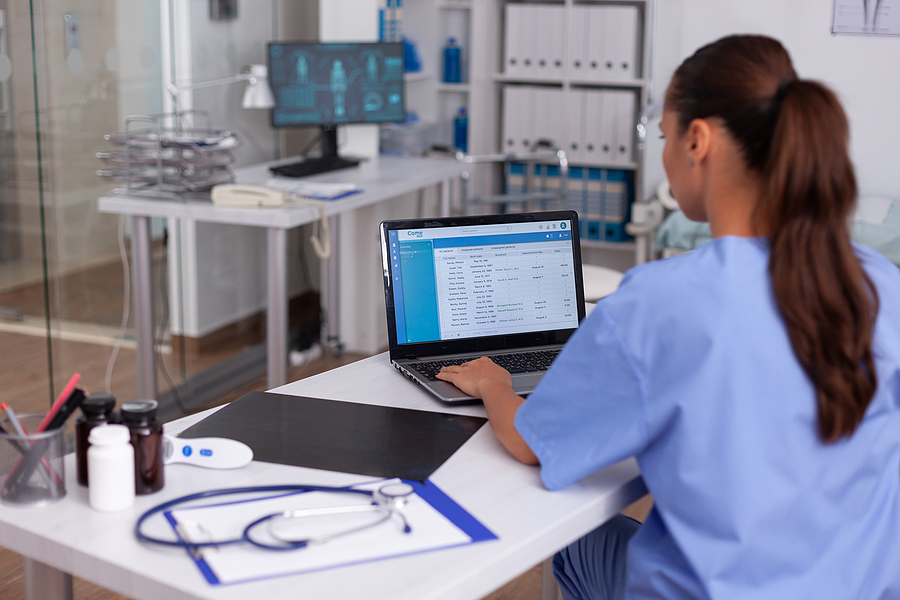 Nursing clinical directors typically work in a variety of healthcare settings including hospitals, aged care facilities and other healthcare facilities. Their primary responsibility is to manage the nursing programs at these facilities on behalf of their employer. 
Nursing clinical directors are frequently the ones tasked with oversight of a facility's daily business operations including resource allocation, budgeting, scheduling staff and determining policies for the nursing programs they manage. 
Why this is one of the best Australian jobs in healthcare administration
There's strong, consistent demand for capable talent in this specialization.

Nursing clinical directors are typically paid an average of $2,148 per week, an amount which allows for a comfortable lifestyle.

In this role, you're likely to be able to work a schedule consisting of

ordinary business hours

instead of having to constantly work night shifts like most nurses do.
Other important things you'll want to consider before choosing this career path
This occupation is not a source of employment for massive numbers of people; there are only about 2,200 nursing clinical directors currently employed across Australia. However, there is a high level of demand for more professionals in this role, and the future employment outlook for clinical nursing directors is excellent.

You'll need to successfully complete a university course in nursing to get hired as a clinical nursing director.

You'll probably also have to spend many years working as a nurse to qualify for this senior-level nursing position.

Although this can be an exceptionally challenging role, overall job satisfaction is high amongst nursing clinical directors.
Health information manager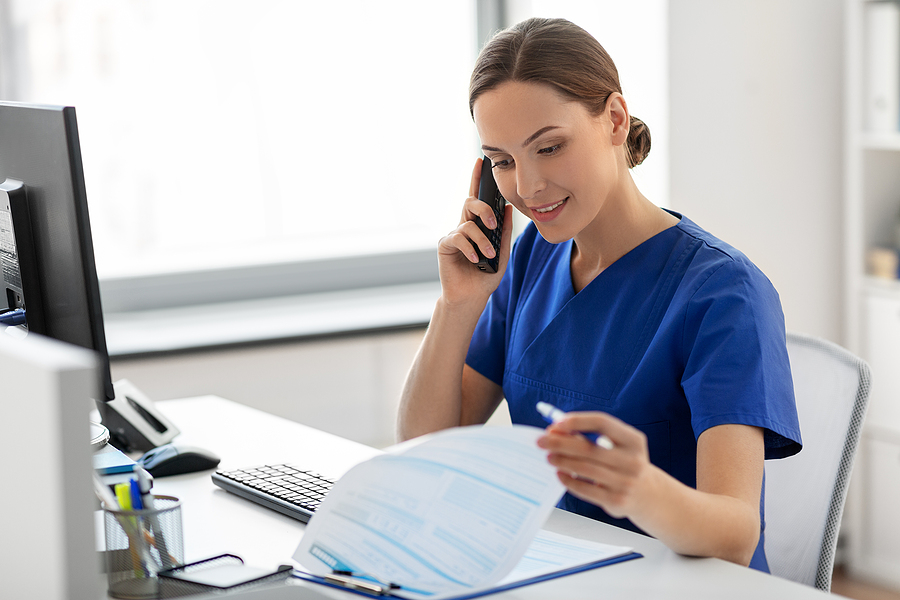 Health information managers design, implement and oversee the use of systems for collecting and storing patients' health records. They must also frequently design, update and revise the medical forms that are used for keeping patients' records.
Why this is one of the best jobs in healthcare administration
Weekly pay averaging $1,812 allows for a comfortable lifestyle for health information managers.

This career path usually offers family-friendly work hours and better work-life balance than many other healthcare industry jobs do.

Job satisfaction is typically quite high amongst health information managers.
Other important things to know about this vocation
You'll typically need to hold a bachelor's degree with a major in health information management to qualify for a job in this specialization. It might also be possible to find work if you have obtained a bachelor's degree in a related health science or science subject.

There are only about 1,600 health information managers currently employed in Australia, so you could expect fewer available work opportunities in this niche than in some of the others mentioned above. However, there is usually a stable level of demand for health information managers in Australia – particularly in Victoria. 
Conclusion
These are not the only good jobs available in healthcare administration in Australia. Other possible career paths in this niche include manager of allied health services, director of pharmacy, director of physiotherapy services, welfare centre manager and primary health organisation manager. 
However, the roles listed above are some of the best because the work is rewarding, the pay is excellent and there tend to be plentiful employment opportunities available to choose from. 
Overall, if you're thinking of launching a new career in Australia, healthcare administration is a fantastic niche to consider working in.