The British entertainment personality had good company on his New Year's Day stroll as he made his first post-Christmas appearance enjoying a day out in the Snow with his faithful companions – his Japanese chin dogs, Eli and Olive in Thorpe Park, Flagstaff in Arizona.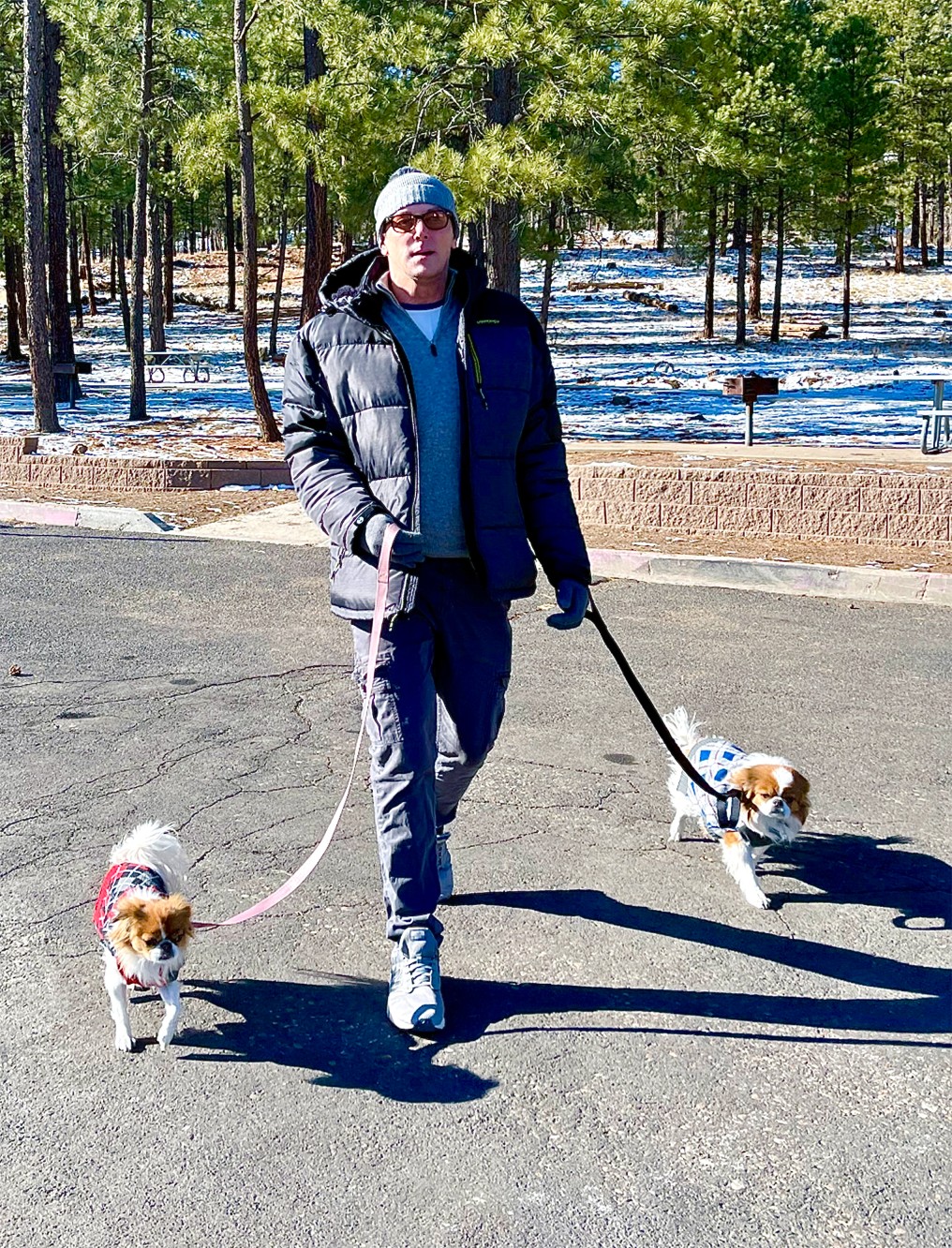 With temperatures continuing to plummet in the U.S, Sean, 53, stayed wrapped up warm beneath a stylish thick fleece-lined winter coat by Hawke & CO after venturing outdoors during his winter break.
According to sources, the well-known former 'TMZ on TV' guy rented a cozy cabin he calls his 'pandemic escape pad' close to the city center to stay safe during the Coronavirus lockdowns that are currently in place in parts of the U.S, – mainly in California where Borg's calls home.
Looking every inch of cool, Sean was all smiles when he spotted photographers snapping away at him. He finished off his look decked out in trendy gray cargo pants and fashionable New Balance sports shoes, topped with a woolen beanie hat and matching gloves.
With his cute dog's dressed in Tartan woolen winter coats, they persistently demanded attention from their owner, Sean who was seen feeding them snacks as they made their way back to the car after a long hike in the snowy mountains.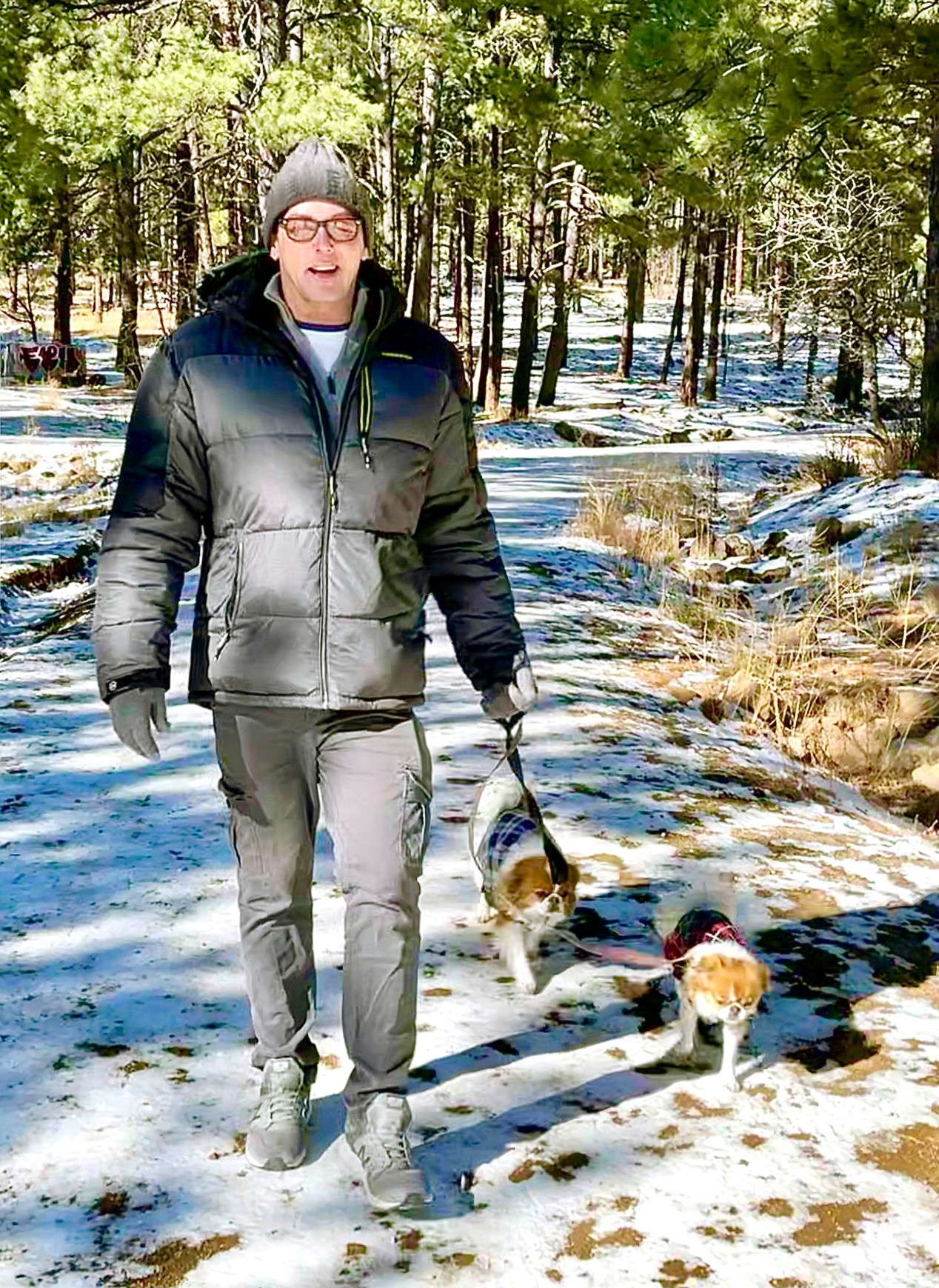 In a recent Instagram post Sean expressed he was "looking forward to this one," in reference to 2021.
View this post on Instagram
2020 was a challenging year for most of us, and like many – Sean had put many of his television projects on the back burner, including a new Trivago advertisement he was due to shoot last April.
However, this year, Borg aims to bounce back, and says, he has his sights set on the home shopping arena.
He was recently quoted saying, "I'm a good salesperson; I think I would like to try my luck at QVC, or something like that. My plan is to move away from news in 2021 and do something different."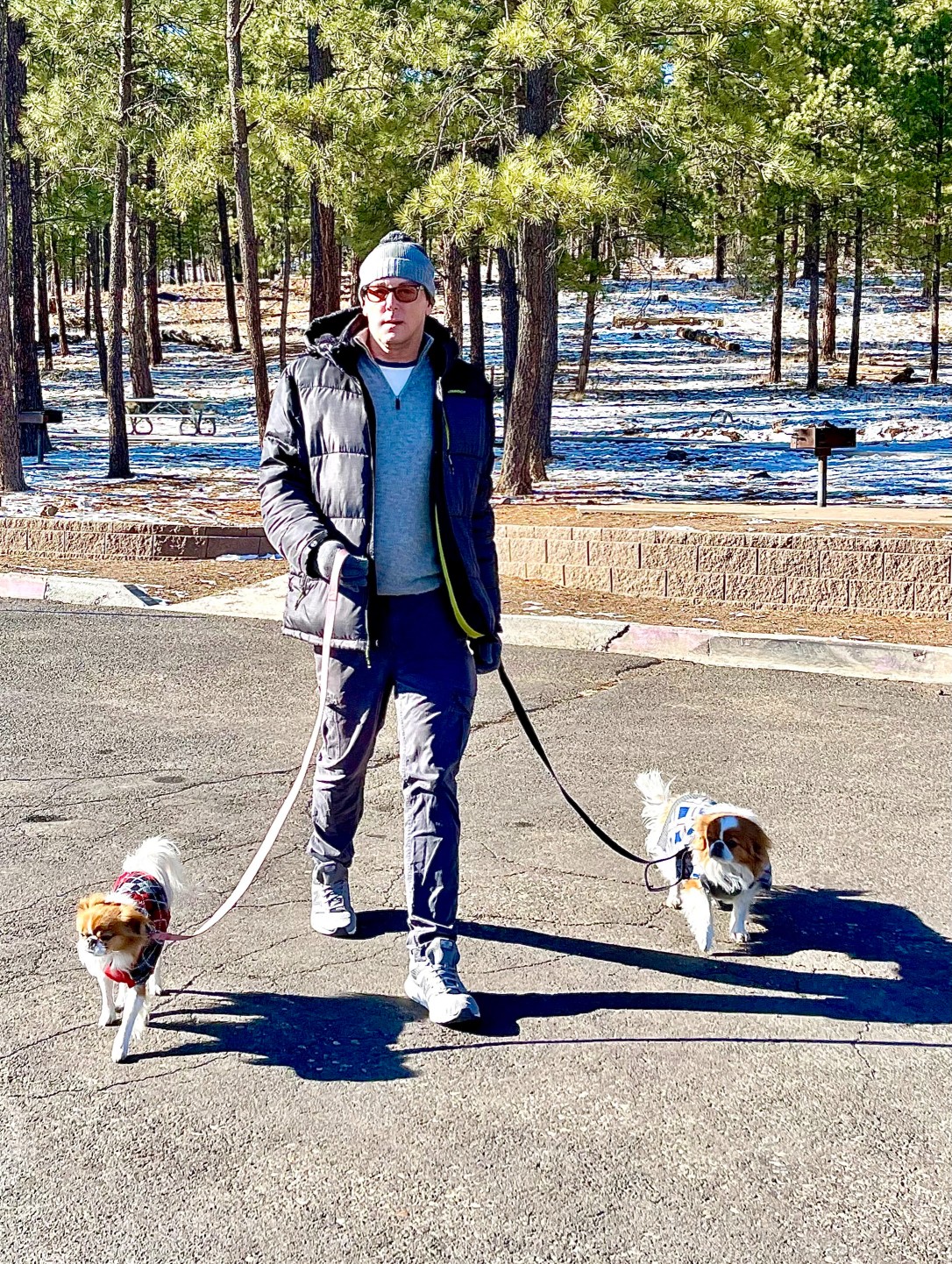 That sounds marvelous darlings…we think Sean would be well suited to a gig such as that!
Well, whatever unfolds for this dashing Brit' this year – as always, Best in Au will be sure to follow his escapades in the coming months.