Whilst many entrepreneurs and CEOs have been working hard to forge trade relationships and reduce their reliance on other territories, many others consider expanding into Latin America as a challenging and expensive exercise. There are more than fifteen-thousand kilometers of North Pacific Ocean to cross to hold a business meeting, whilst language and cultural differences also serve as a barrier to entry for many investors.
However, although Australia and Latin America may not seem like the most likely of pairings, the truth is that trade between the two has been on the rise. Whilst trade in the past was relatively insignificant, the Australian government has been promoting trade with Latin America by introducing several new bilateral trade agreements in a move to strengthen ties between the two territories and increase overall trade.
As we head into new globalised times, many businesses are keen to expand into emerging and growing markets. With this, however, comes a greater need to introduce new travel options to connect various nations and allow investors on both sides to visit and assess the demand for their products and services.
Following much excitement, travel options between Australia and Latin America are on the up, and entrepreneurs should grab these new opportunities with both hands.
New connections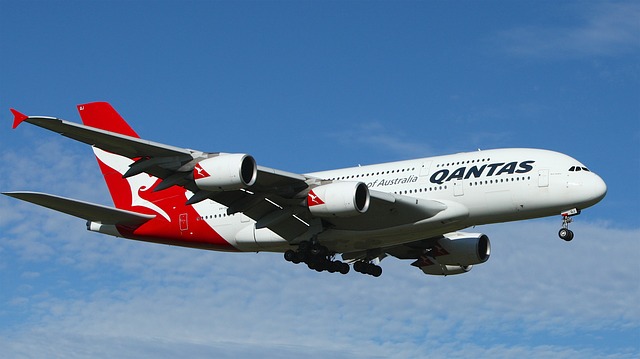 One of the biggest worries for entrepreneurs when expanding into LATAM or Australia is the travel – and that's a fair excuse not to invest, considering the huge distance between the two.
Whilst a number of local and international carriers serve countries on both sides of the Pacific, increased demand means CEOs and investors traveling between the two can wave goodbye to inconvenient connecting flights. Low-cost airline Norwegian Air Argentina was recently given approval to fly from Buenos Aires to Perth on a direct flight, whilst China Southern, Singapore Airlines and Qantas have also received approval to start new routes between LATAM and Australian airports. This will save businesses thousands of dollars in hotel rooms, time and air miles, which will ultimately increase profitability and productivity across the board.
New trans-polar routes are particularly attractive because they travel around Antarctica, allowing planes to take advantage of the powerful winds that circle the continent in an easterly direction. A secondary benefit for these new connections is tourism, with shorter flight times likely to have a major impact on the number of people visiting Perth. With another 18 Boeing 787s on order, low-cost carriers such as Norwegian Air Argentina are only going to increase services between LATAM and Australia, offering consumers greater choice.
Petitioning for change
Introducing new routes and flight paths cannot be done on a whim, but entrepreneurs have been vocal about their hopes for an increase in travel links between Australia and LATAM nations. Some have even signed petitions to introduce new direct flights. Avaaz, an online activism platform, welcomed a petition to introduce direct flights to begin operation between Sydney and Lima in Peru, to take advantage of emerging sectors and the exploding Peruvian cuisine scene.
With Australian and Peruvian governments signing a new Air Services Agreement, airlines can now operate direct flights between the countries, and now all that is needed is an increase in market demand for those to go into force. Qantas and LATAM Airlines both currently offer flights to Lima but stop in Chile. It's hoped that a new direct route would further encourage trade between the two countries, and reduce the travel time for entrepreneurs.
Demand equals luxury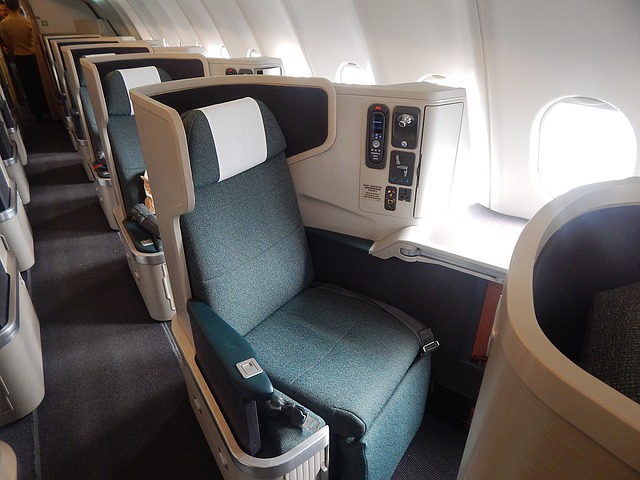 Whilst demand may not be quite there for a direct route in Lima, demand has continued to rise in many Latin American countries. This has been fuelled by an increase in investment and a range of trade agreements thaat are reducing barriers to entry. South American LATAM Airlines recently unveiled stunning new business cabin designs for their Boeing 787 Dreamliner, 767, 777 and Airbus A350-100 jets. These are set to be rolled out across two-thirds of its global fleet in the next two years.
Companies looking to impress investors and stakeholders need no longer worry when operating in Latin America, as business and first-class services are now in operation on the majority of Latin American routes, removing the need to travel in coach.
LATAM Airlines currently serves CEOs and investors, offering services from Melbourne on Tuesdays through Sundays, with a 12-hour 55-minute flight to Santiago. With Chile seeing a huge increase in sustainable tourism business opportunities, many Australian investors are already capitalising on improved business travel services to expand overseas. As is the case on all international routes, increased demand will only fuel further routes and service rollouts.
Tourism: the greatest benefactor
Whilst convenience and cost are two of the biggest benefits of improved travel options for investors and entrepreneurs, the biggest benefactor will likely be the tourism sector, a major coup for Australia (tourism represents around AU$47.5 billion or 3% to the country's GDP).
With Australian universities turning their attention towards Latin America to increase their admissions and encourage talent into the country, new travel links will serve as a catalyst for further growth and investment on both sides. Education continues to play a central role in the GDP of both Australia and LATAM countries, so 'connecting the dots' between the territories is the natural next step towards a brighter future in Australian and Latin American trade.
Likewise, the booming tourism sector in Mexico is another interesting industry for Australian investors. With more than 40 million people visiting Mexico in 2018, that figure could continue to grow, particularly if a Mexico-Australia non-stop flight entered into the fold, unlocking new opportunities in the tourism, hospitality, and logistics sectors.
In the coming years, we'll likely see airlines experiment with new non-stop routes to assess demand and connect the planet.