If you've ever walked into EB Games, chances are you've felt overwhelmed at just how many options you have to choose from. With literally over 1 million titles in existence, how do you choose which to play?
We've helped make the decision easier for you by narrowing it down to 20 of the best games. Feel free to pick whichever EB games ps4 – good games stand out to you the most.
Here is the ranking of the top 20 EB Games:
20. The Division 2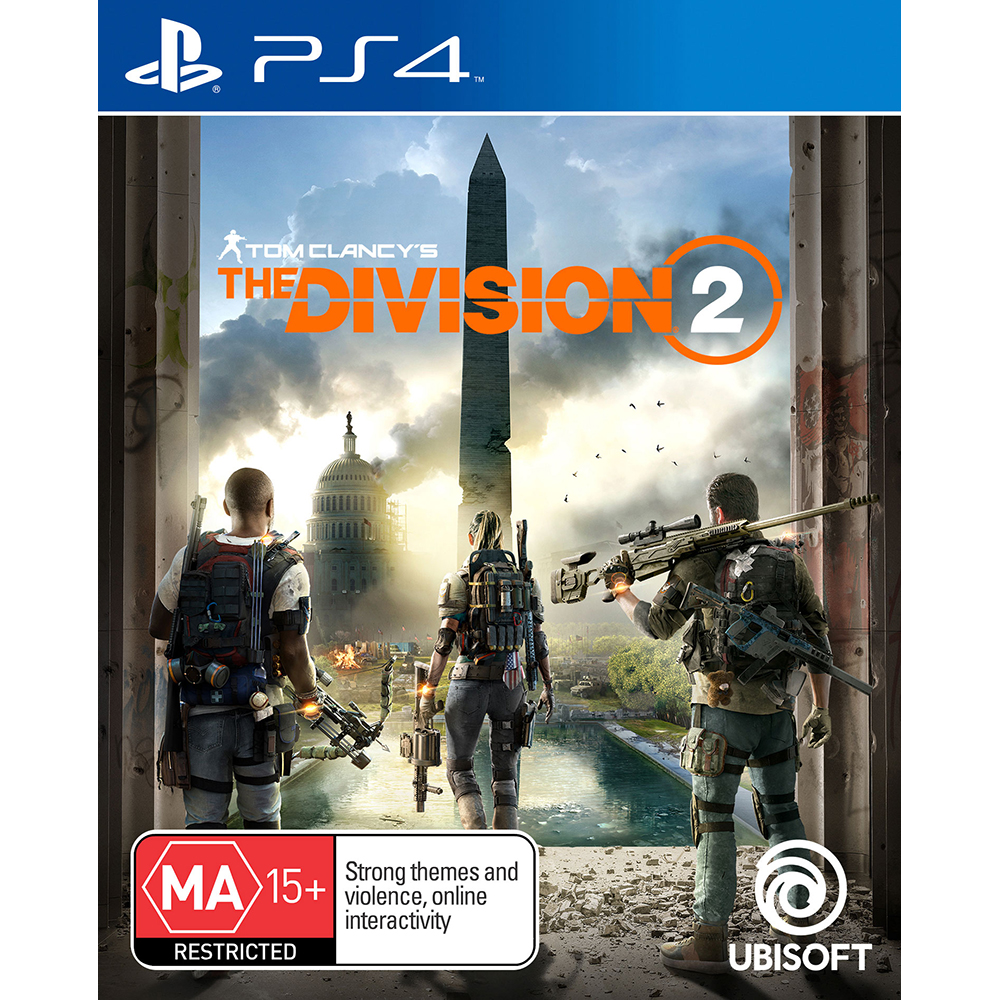 Tom Clancy is back with a title that is essentially a slightly better version of the original: a challenging, military-themed third-person shooter. Which means if you didn't enjoy the original, you're unlikely to be a fan of this one – but if you did, this is one of the PS4 games for you. The Division 2 is ready to reward you with a satisfying main mission, challenging opponents and hordes of loot.
19. Team Sonic Racing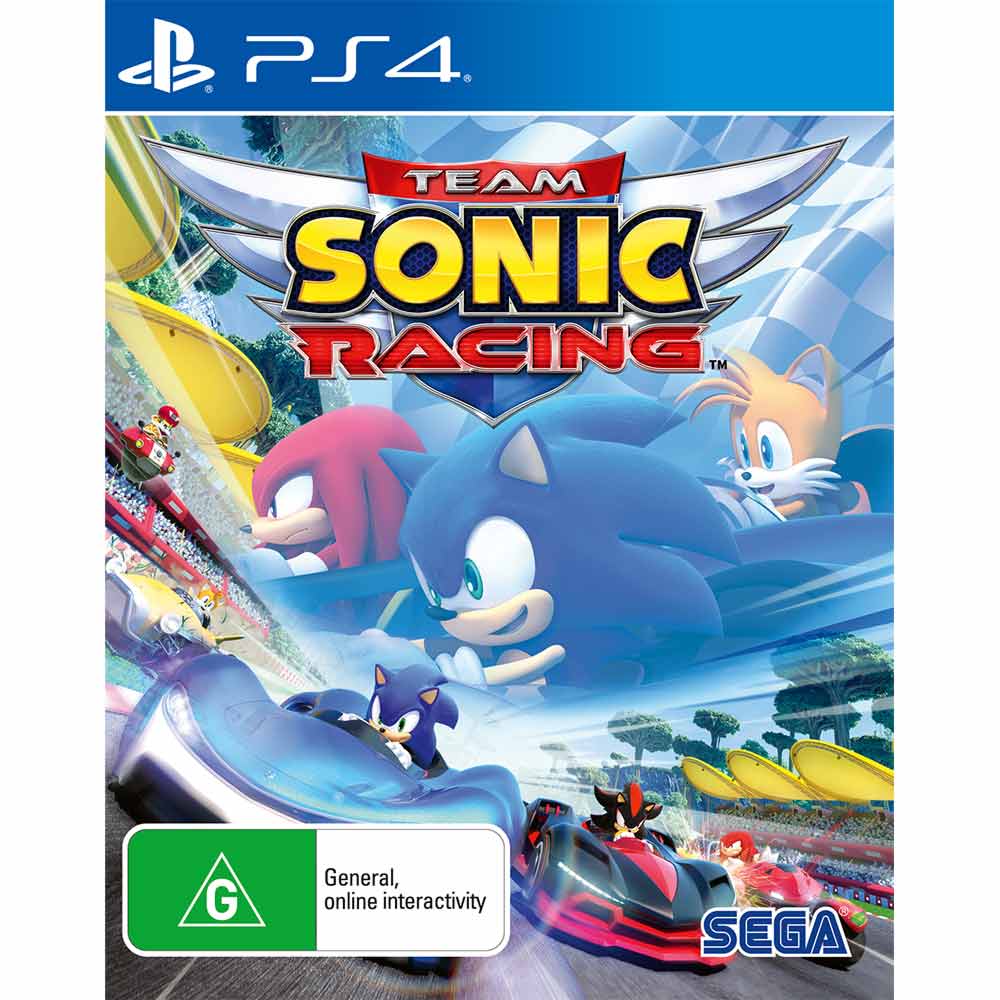 Mario Kart's long-time rival, Sonic, has released an innovative approach to the world of kart racing – team racing. You're paired up with two other racers – your friends or a bot – and have to help each other reach the finishing line. It's a neat idea and is overall a lot of fun, but the occasional glitch can make it annoying. Team Sonic Racing has a range of customisation options and worlds to choose from, which makes it pretty addictive. This is definitely one of those crazy games you can play at a house party.
18. Dirt Rally 2.0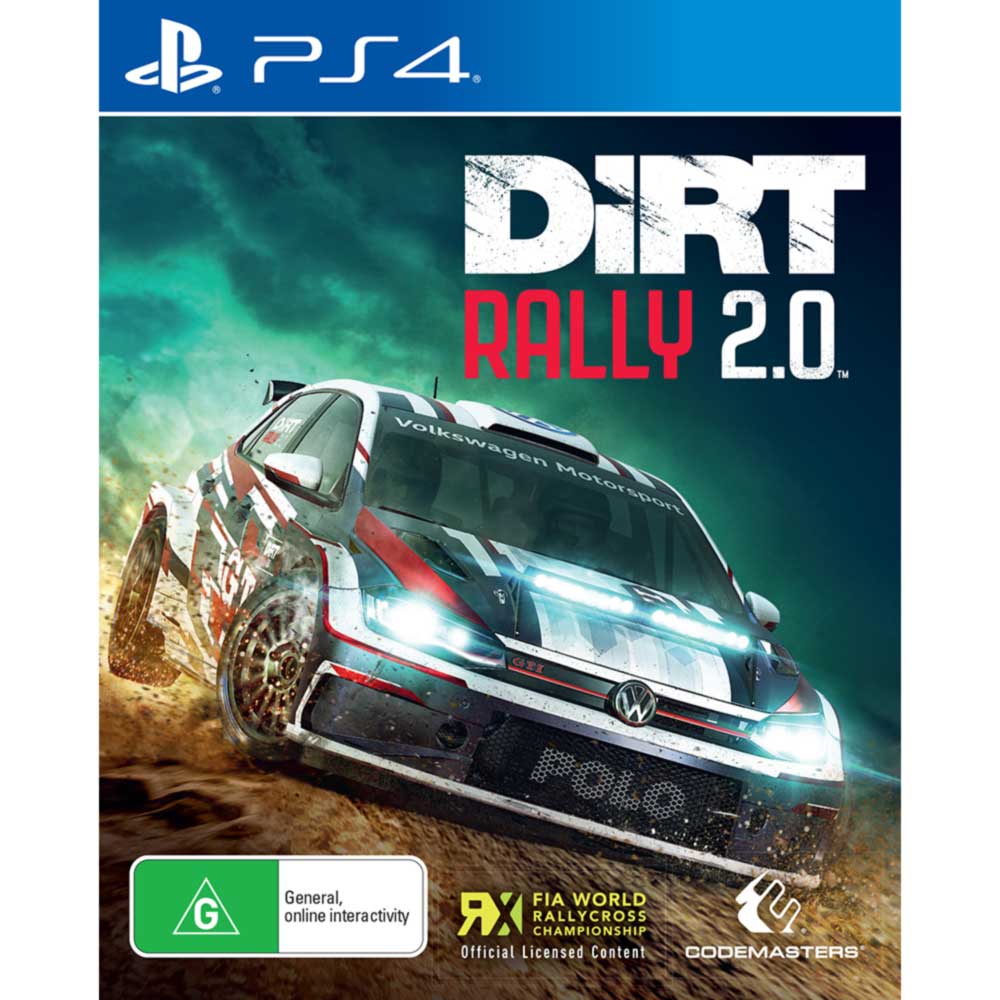 Dirt Rally 2.0 is simply a great racing title. Each car has a distinct personality and feel, and looks incredibly lifelike. The only drawback is the number of environments on offer – six – which are so meticulously beautiful that you can understand why there are so few of them, but at the same time makes you really want more. This is one of those PS4 games that you can spend hours on end playing until your butt gets sore – especially if you get into the career and multiplayer modes.
17. Metro Exodus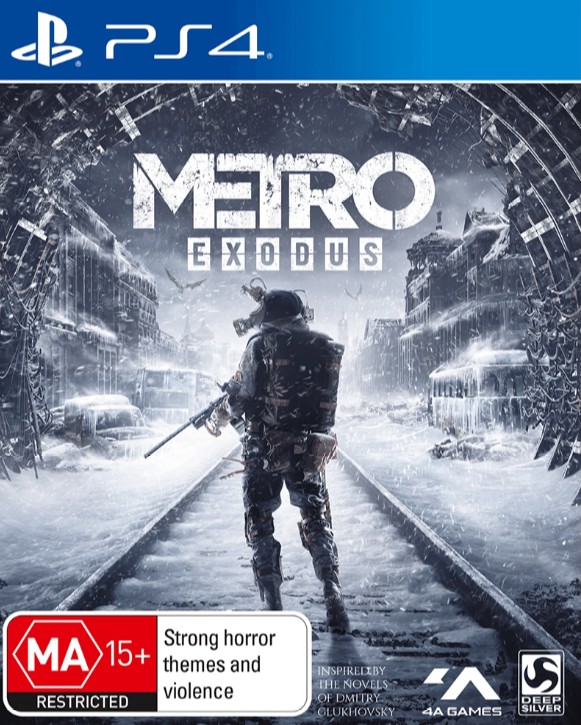 If you love the Metro series, you'll be more than pleased with its latest offering. Metro Exodus is arguably one of the best so-called good games there is, taking the tension to the next level with its expansive, atmospheric sandbox world. Its epic story, stealthy combat and survival horror themes are a thrill; leaving us wishing it were longer (it can be completed in 15-40 hours). This Russian dystopia is rich in detail and spine-tingling excitement, making it a must play for action lovers.
16. F1 2019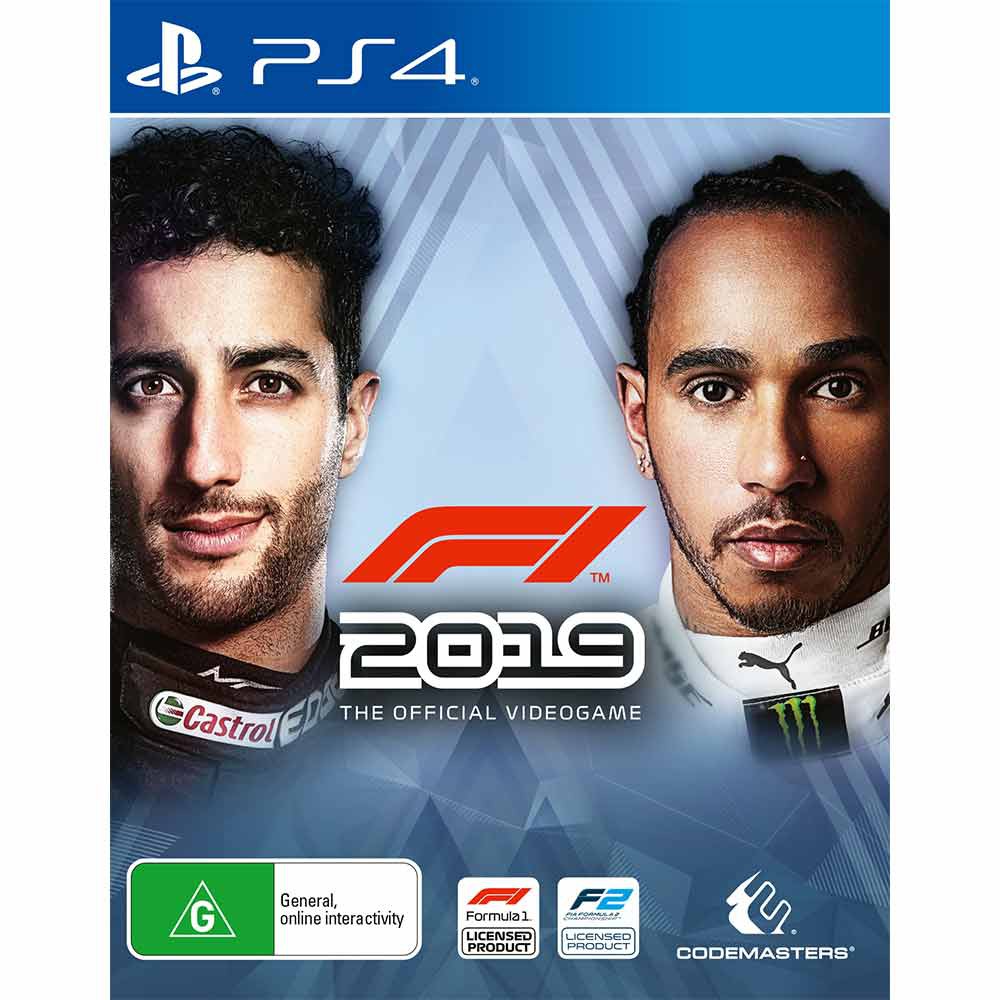 If you're the type to daydream about being a Formula One racer, you need to get this from EB Games Australia. It's an accessible, visually pleasing and thrilling adventure slash rags to riches story that any F1 fan will fall for. The 2019 edition's career mode makes a turn towards being highly story driven, giving you dramatic cut scenes with your rivals and forcing you to earn your spot on the team. There's really not much to complain about here, besides desiring slightly better graphics (they're likely saving them for the PS5).
15. NHL 20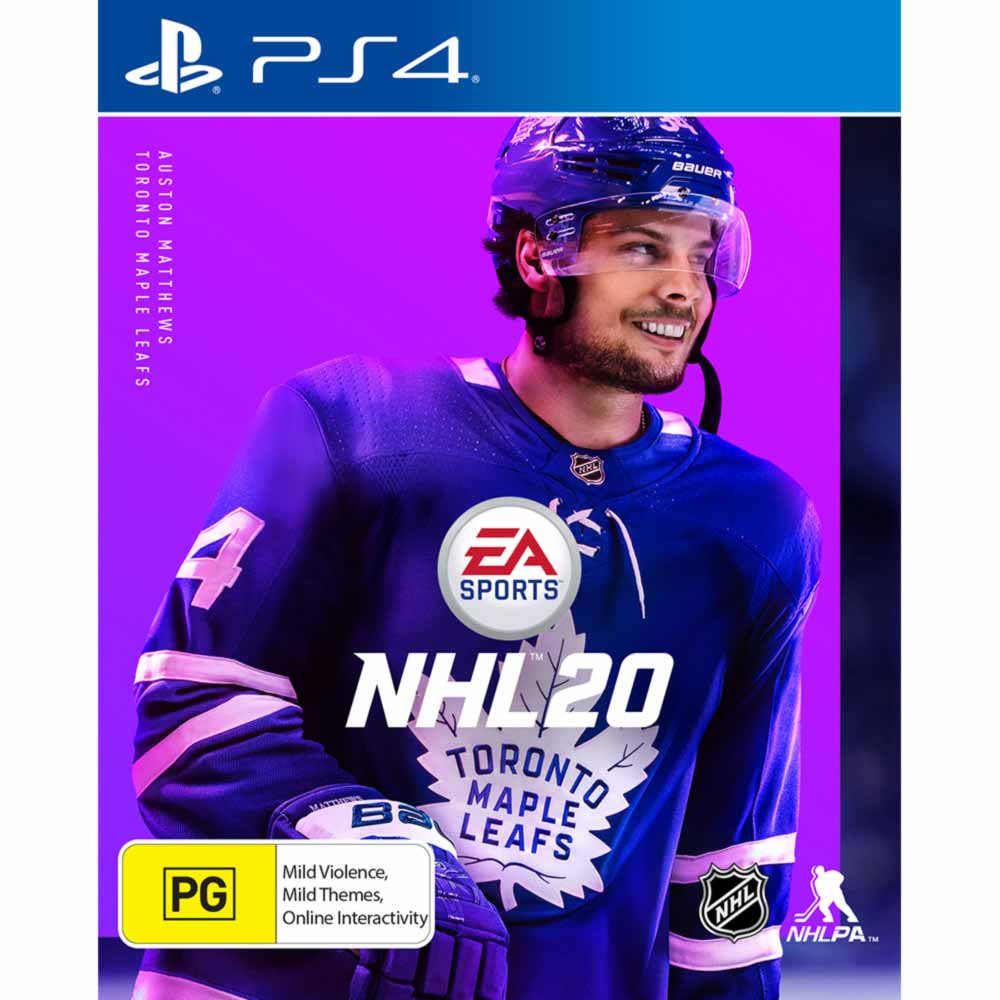 Who doesn't love a great hockey match? If you're not physically inclined to hit the skating rink, NHL 20 offers a satisfying alternative that you can get from EB Games. Given that time is crucial in a sport like hockey, we really appreciate the fact that this title is fast and responsive (unlike some of their older versions) – it makes it look and feel a lot like the real thing. The commentary this time around has some satisfying moments – the duo is pleasantly lively – however it suffers from a bit of dead air at times. Overall, though, this is a great hockey title.
14. Tetris 99
The concept behind Tetris 99 is highly similar to that of Fortnite – the match begins with 99 players and ends with one victor. You're set up with other players (real-life humans, like you, we hope) and are forced to play crazy games of traditional Tetris to the death – only this time, you can shoot your opponents with 'garbage lines' (grey blocks) which interfere with their progress.  If your screen fills up to the top with blocks, you're out. This version of Tetris might deflate your self-esteem, but it sure is fun. We recommend playing it on the Switch, where it feels more organic.
13. A Plague Tale: Innocence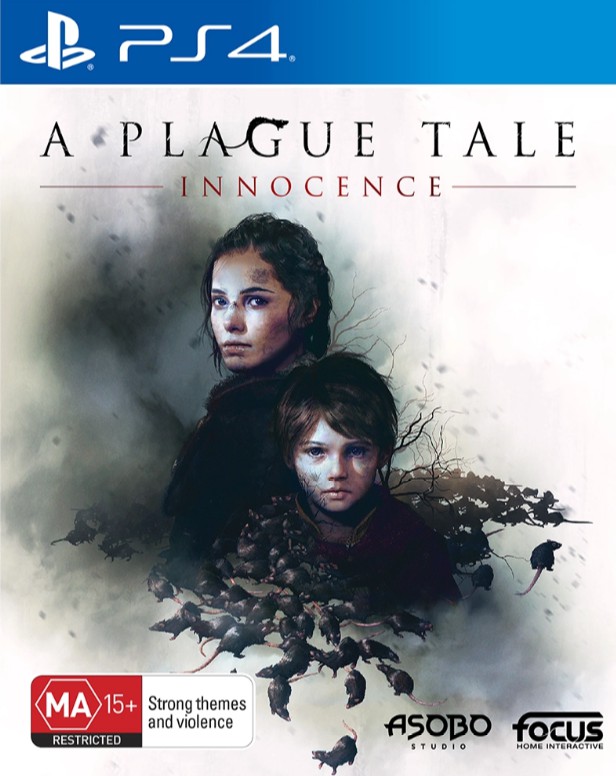 Asobo Studio's narrative is as grim as it sounds; it tells the tale two orphans, Hugo and Amicia, on the run from the Black Death and the Inquisition in 14th century France. Teenage Amicia is left as sole carer for her young brother, which results in an emotional journey that explores the relationship of innocence and resilience, tragedy and hope. It's predictable at times, but this doesn't stop it from being a thrilling and powerful adventure. The graphics and backdrops are visually gorgeous and often very dark. Have a look for it at EB Games Australia next time you're out shopping.
12. Bloodstained: Ritual of the Night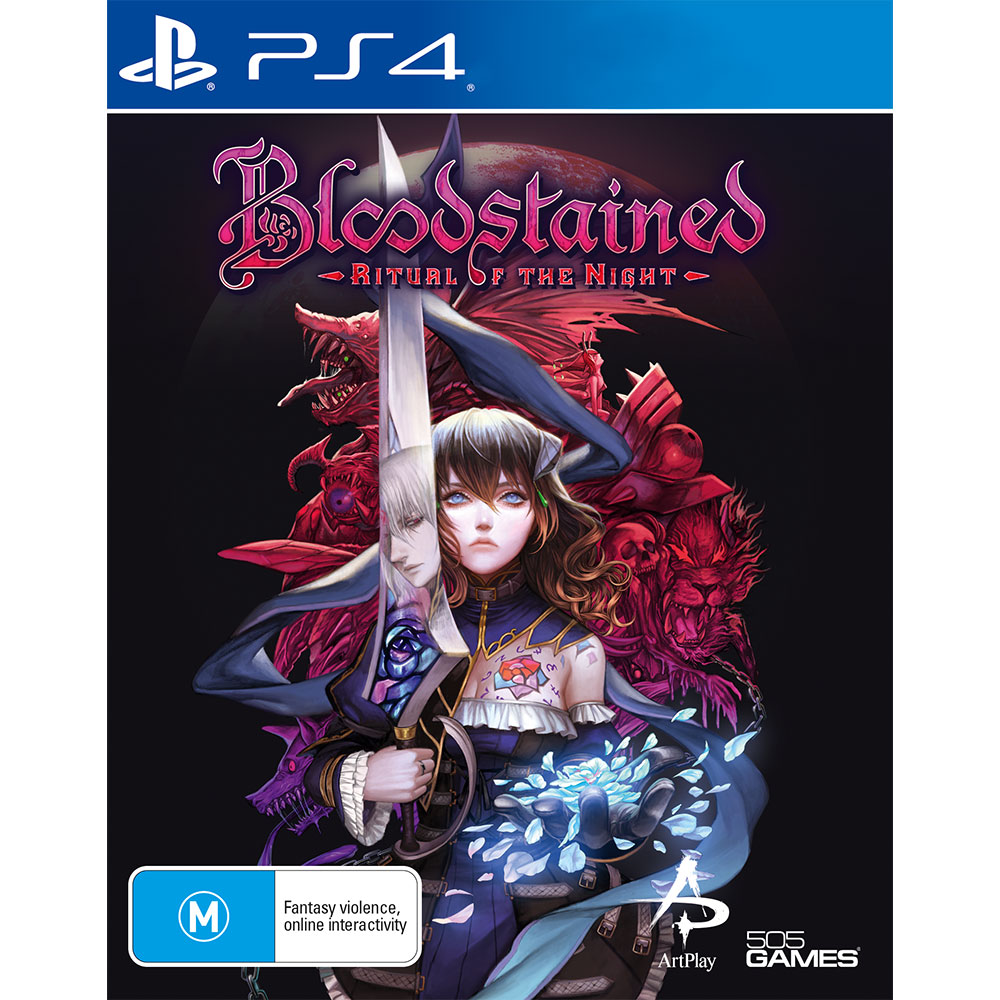 Bloodstained is a Metroidvania with teeth, providing players with a dizzying array of weapons, monsters and demonic powers to find and unleash at your will. Both Miriam and your playstyle are highly customisable, making it likely that you'll spend a lot of time playing around with these (in a great way). Combat is a series of incredibly fun, crazy games, and the monsters are quirky and challenging. Overall, this is a great gothic action-adventure title that you can spend hours playing.
11. Death Stranding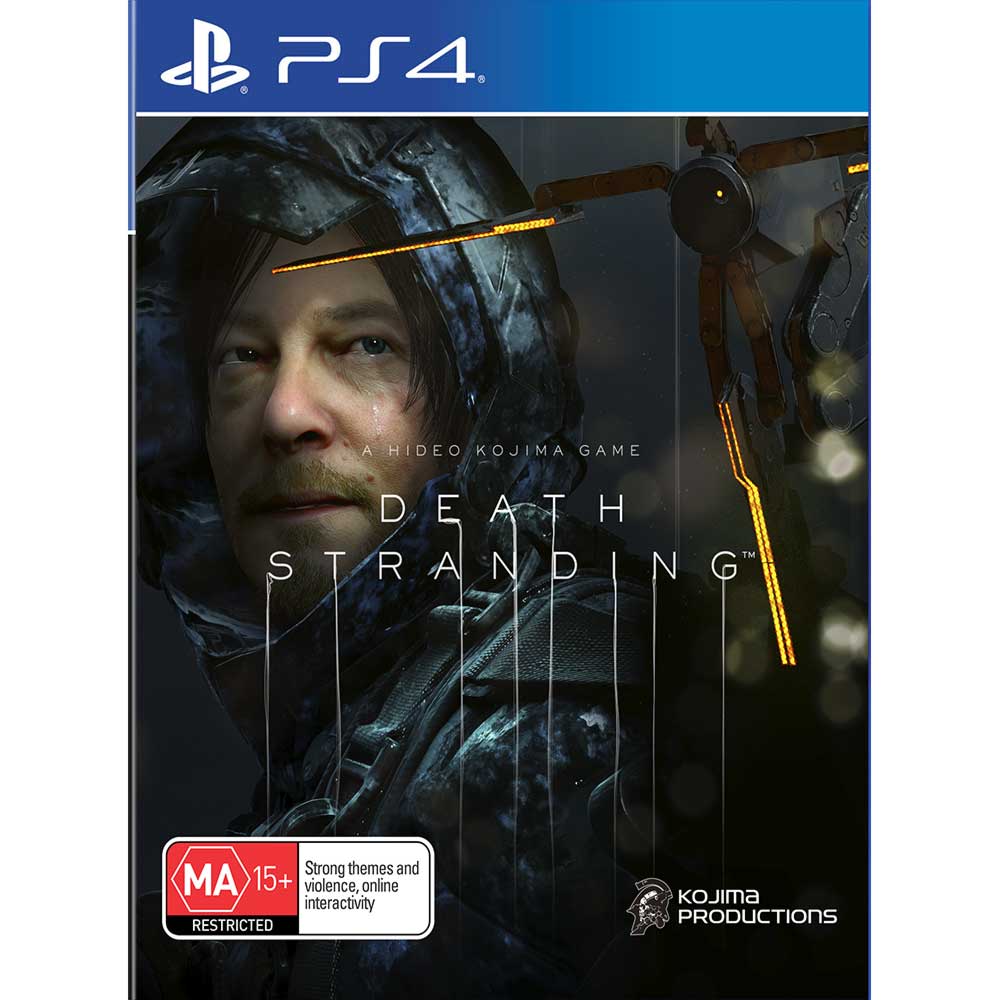 Death Stranding is one of those rare good games that benefits from a highly emotive story, unexpected plot twists and a visually spectacular world. You play as lonely man roaming through a post-apocalyptic hellscape filled with wandering spirits. The landscapes are breathtaking, and the ability to share items with other players is a nice addition, too. The only downside to it is that it can get a bit slow at times – the open world might be a little too big.
10. Judgment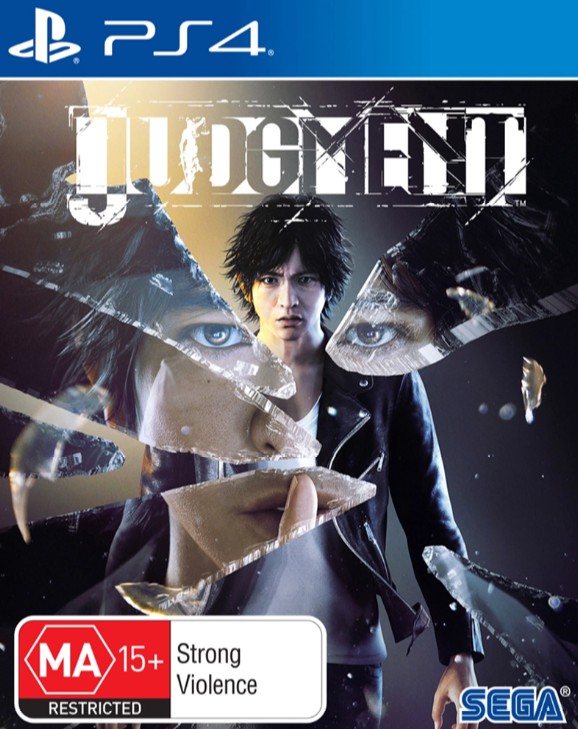 If you've ever wanted to play as a detective in Tokyo's red-light district, you'll be happy to know that Judgment will let you do just that. While its detective features are a little superficial (they don't require a whole lot of 'judgment'), the PS4 games' free-flowing combat system, thrilling plot and visually stunning world make up for it. It's also littered with fun extras; in your downtime you can play the office pinball machine, race a drone or date a NPC. The English voice dubbing is surprisingly excellent, too.
9. Kingdom Hearts III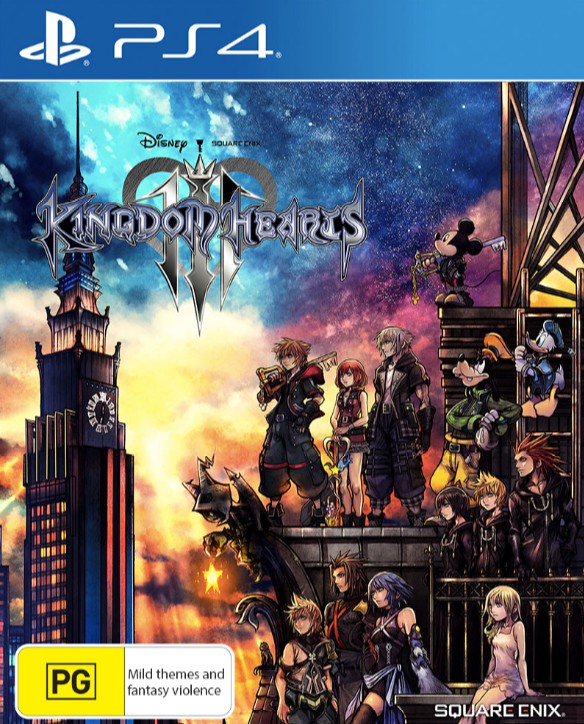 14 long years after the release of Kingdom Hearts II, we finally got what we were waiting for. The third instalment of the Kingdom Hearts trilogy is full of heart, charm and seriously stunning graphics which still capture the feel of the original. The storyline is as hard to follow as ever, and the dialogue is still painfully terrible, but isn't that part of why we love it? The upgraded combat system is dynamic and fun, with keyblade transformations being one of our favourite parts. Seeing our beloved characters again, along with new Disney additions like Elsa and Hiro (and old favourites like Herc) was pretty great, too. EB Games Australia is selling this cheap at the moment, so look out for it.
8. Trover Saves the Universe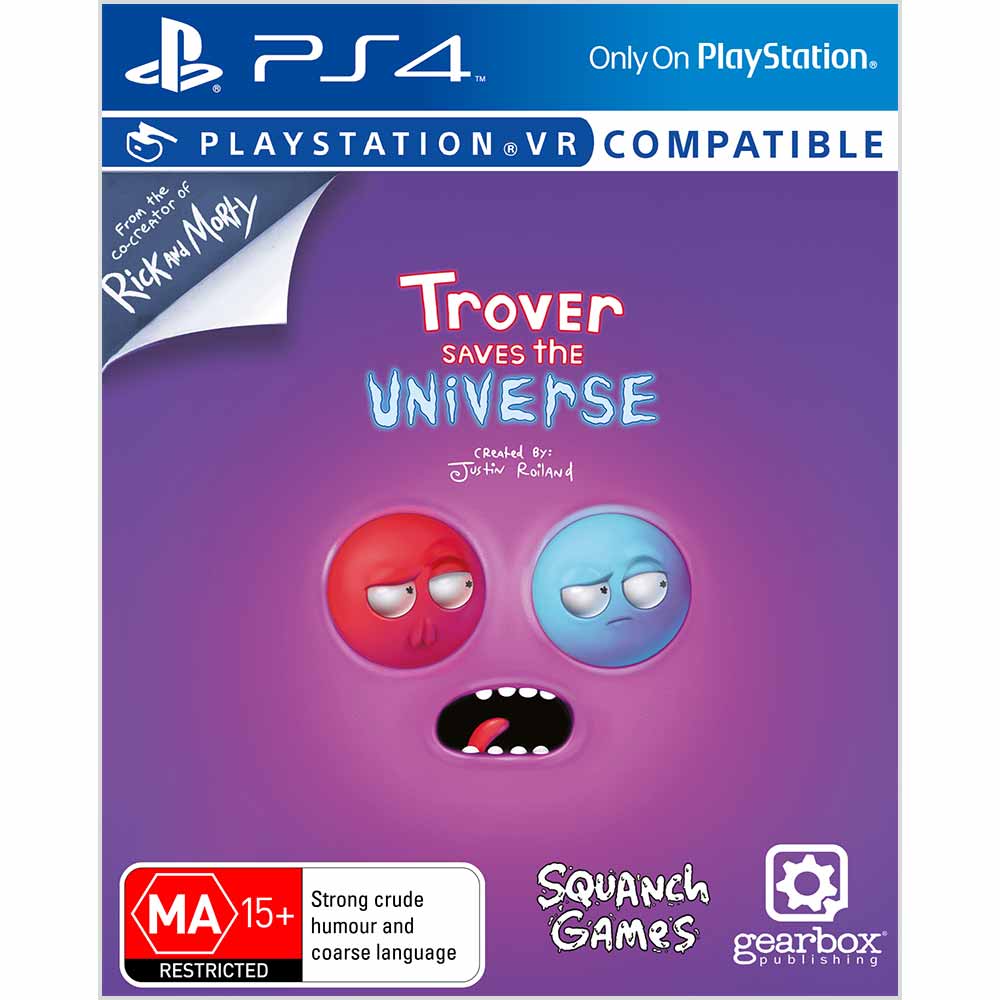 We have to say upfront that this is a VR-only title. If you do have VR, you're in for a real treat. Trover Saves the Universe is one of the most enjoyable – and ridiculous – VR titles and PS4 games we've played. The dialogue and storyline is pure silliness, and the 3D world is colourful, big and exciting – it makes you feel like you're living inside a cartoon. It is packed with a hearty combination of puzzles, combat and platforming, so you won't get bored. If you love Rick and Morty's humour, you'll love this.
7. The Outer Worlds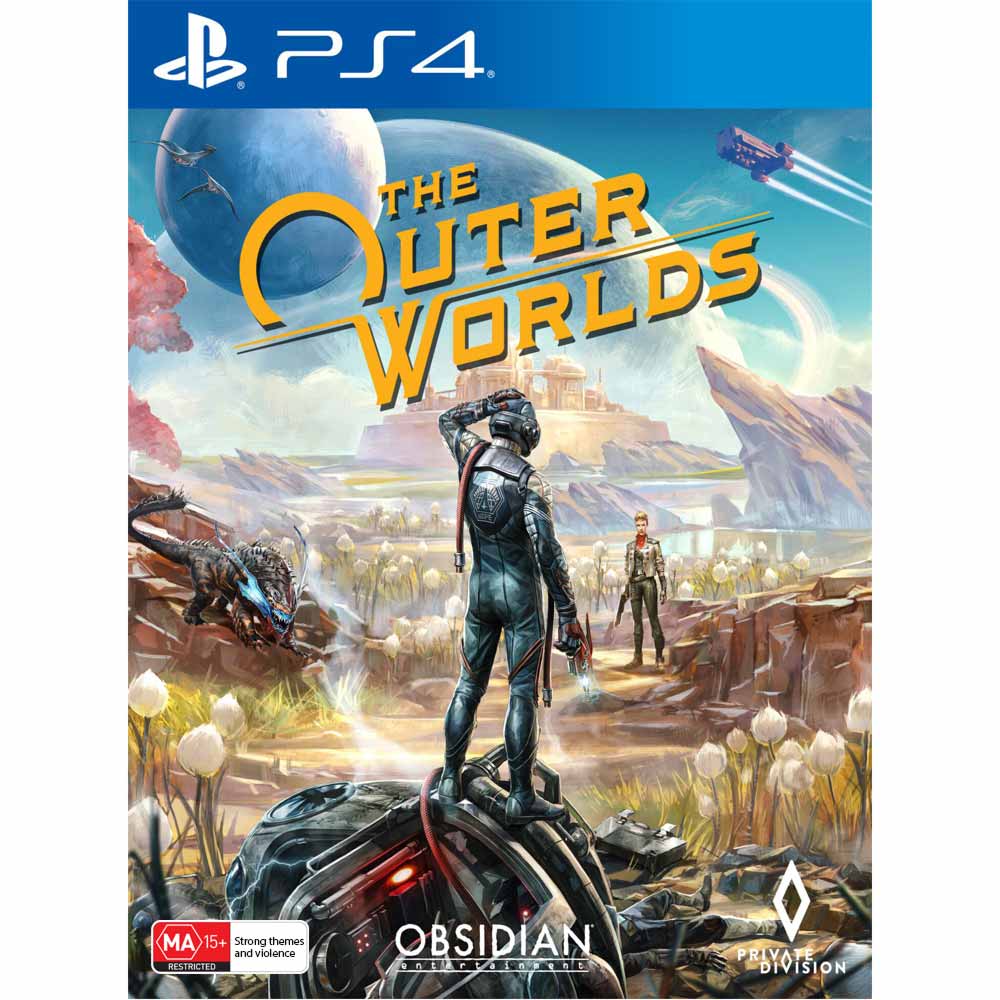 We could rant on and on about this title, which is available at EB Games, with its superb writing, brilliant humour and lack of predictability. But we'll cut to the chase: for a first-person RPG set in a science-fiction world, you can't do much better than this. You play as a human whose spaceship has crashed on a faraway planet, where you're in the midst of a dangerous conspiracy. From there, it's all crazy games – shrink rays, space gorillas, and difficult political decisions. There's plenty here to keep you surprised and entertained for weeks on end.
6. Mortal Kombat 11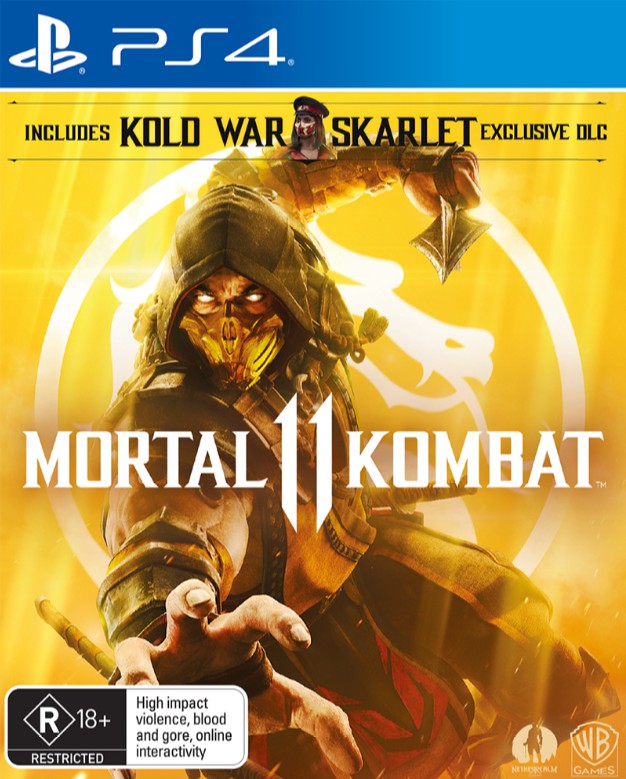 Mortal Kombat 11 is literally in a league of its own. This is gory, high-definition fighting at its finest, with settings and character designs that will leave you double-taking. Its fighting tutorial is quite possibly the best out of all the PS4 games, ever, making this title playable for veterans and newcomers alike. While some have complained about the existence of microtransactions, it is worth noting that older titles had these too, and that the majority of items must be earned by playing, anyway. You won't get bored playing this, we promise. This is pure gaming at its finest.
5. Borderlands 3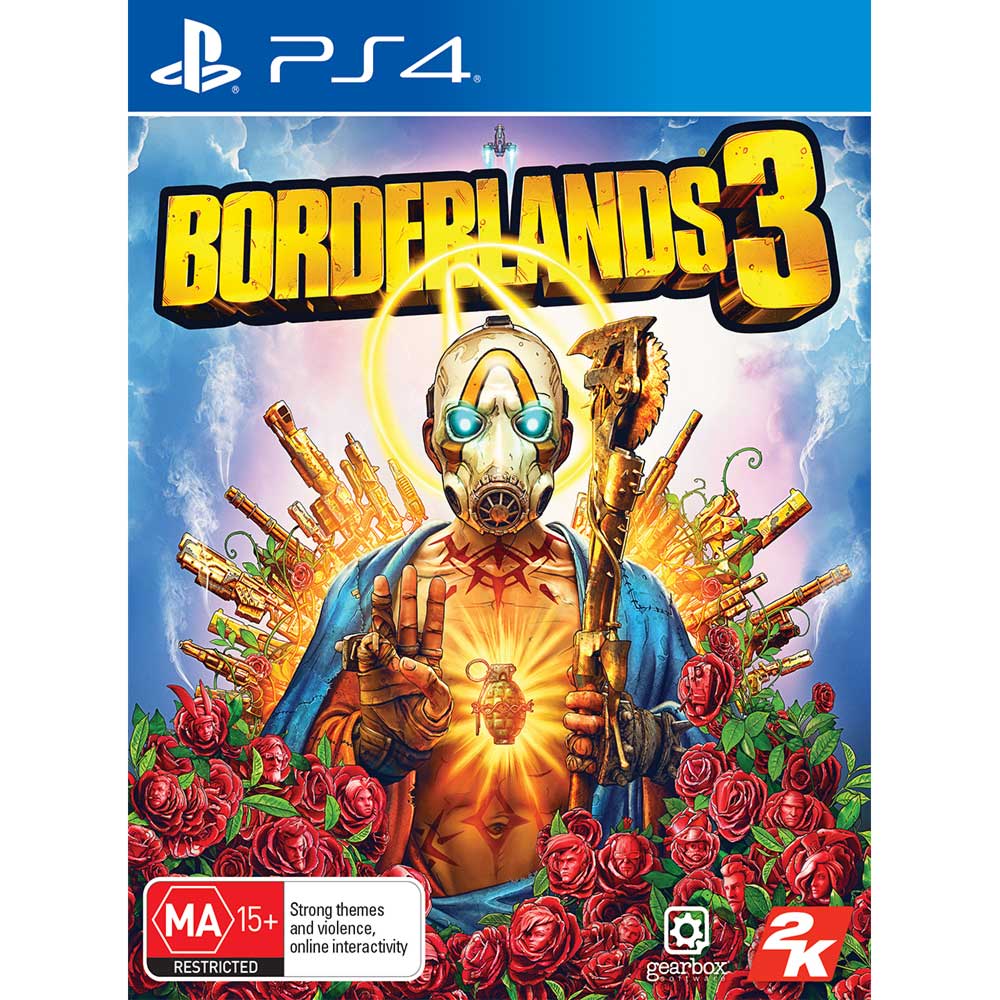 Borderlands 3 succeeds as a co-op FPS thanks to its compulsive, downright cathartic combat system. Its vast array of weapons and content are presented with a mixture of careful detail and novelty, suggesting this was truly made with its loyal fan base in mind. Its 30-hour campaign is thrilling, replayable and lively, making it a real high-point for the series and for PS4 games in general.
4. Resident Evil 2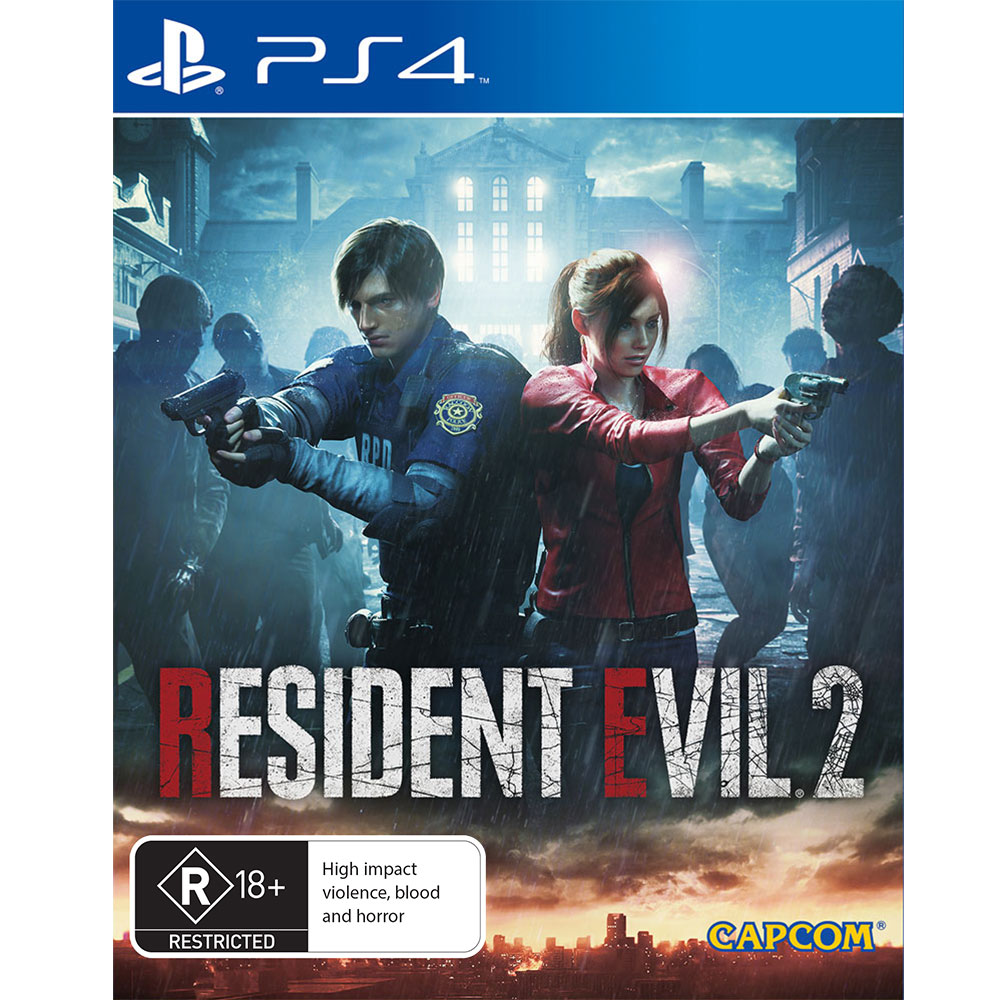 Capcom's remake of the iconic title does not disappoint, with its compelling survival horror elements, realistic graphics and eerie setting. It is largely very faithful to the original, adding some combat twists and graphic updates to make it cater to a modern crowd. It's terrifying, and killing zombies is as satisfying as ever. Capcom truly has set the bar high for what a remake should look like. Nab it from EB Games next time you're there.
3. Blood & Truth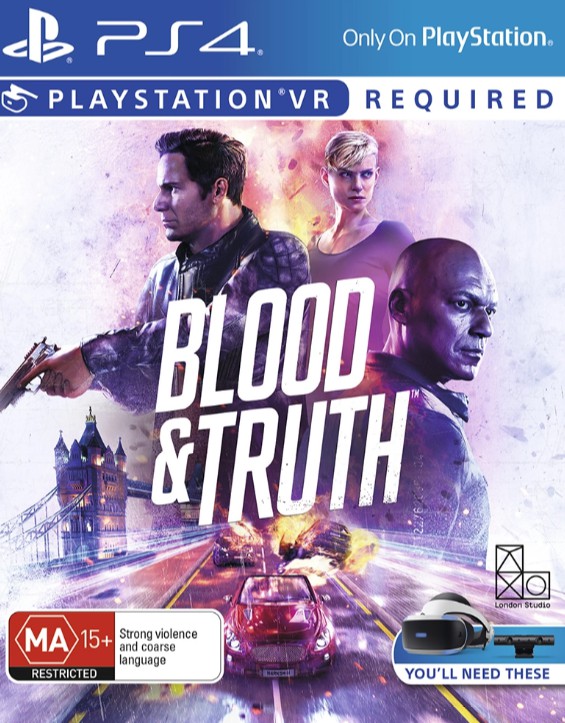 Attention to detail is essential for any VR title and for PS4 games in general, and Blood & Truth does this incredibly well. Every gunfight and heist feels like it could be real, and being able to interject your own personality while you play makes it all the more fun. The title's riveting story and cinematic atmosphere are a thrill – there's nothing like having a fight in a casino. Perhaps what makes it so great is the way that it continues to increase the tension as it goes on, with each level unpredictable. This is a must-play for VR owners.
2. Sekiro: Shadows Die Twice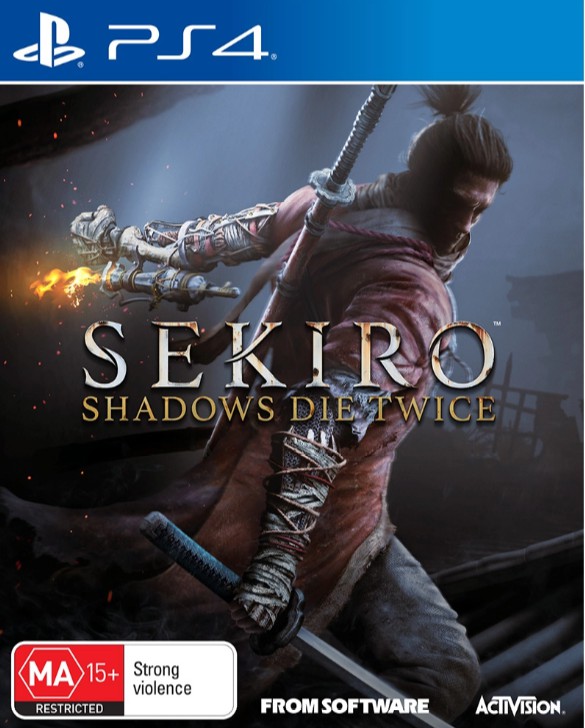 If you're sick of good games being too "easy", buy Sekiro now. It's challenging to the point where it often physically hurts to play. Don't be fooled by the pretty Japanese scenery – this is high-stakes combat at its finest. You play as a shinobi questing for revenge, taking down enemies with nothing but a sword and prosthetic claw. Boss fights will often last for hours as you struggle to figure out the right techniques to get them down, but when you finally do it the feeling is all the more rewarding. Timing and blocking is essential in this – don't play it if you're hungover or feeling lazy.
1. Devil May Cry V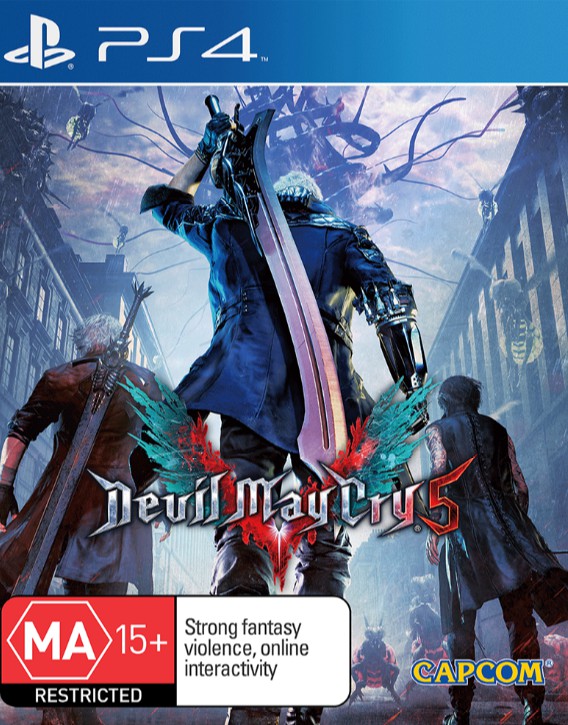 DMC V pays homage to one of the most iconic action titles and crazy games of all time in what is an incredible title in its own right. Its campaign is brilliantly paced and the story is satisfying, but what truly makes it stand out is its combat system. It grants players full creative freedom, which truly feels liberating. It's not just about hacking down every enemy in the room, it's about expressing yourself in what is almost a combat dance. New DLC also offers plenty of replayability value.
Conclusion
There is no shortage of good games to go around, but we hope that our list has helped you to narrow down your decision somewhat.