Finding a gift that suits any occasion isn't always easy, and making sure that your gift comes across as thoughtful and unique can further add to that challenge. A tip on how to get on top of this issue is to get a hamper suited to your recipient's interest. Is your mum a wine lover? Is your sibling a huge fan of cooking? Then it's a no brainer! Get them something they would really value and appreciate, and score yourself some brownie points at the same time.
For the picnic lover
There is not much better than setting up a picnic on a balmy summer's afternoon with good company and delicious food. Whether it's at a local park by duck ponds and flowers or at the beach near the waves crashing, it's hard to come across a person who isn't a fan of picnics. If your recipient enjoys spending time outdoors with loved ones surrounded by gourmet produce, then a picnic hamper will do wonders in their eyes.
A picnic hamper packed with cheeseboard essentials, sparkling beverages and refreshing fruit is what makes a picnic that little bit more special. Imagine including a batch of locally produced, high quality food and drinks handcrafted by farmers and producers right here, on our own homegrown soil? From macadamia nuts harvested up in Queensland to juicy olives from olive groves in South Australia, there's a huge range of Australian products to explore.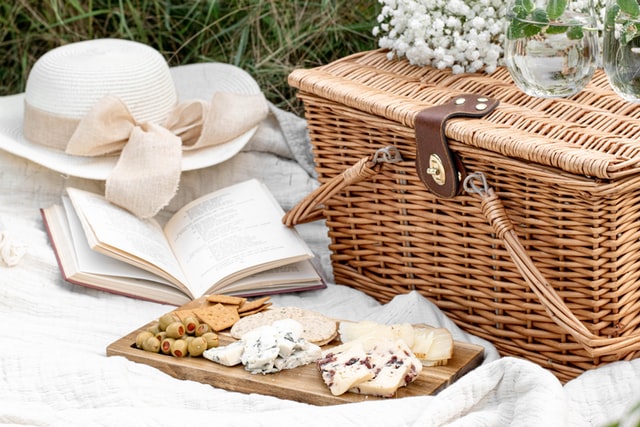 The next time you create your own picnic hamper to gift a loved one or choose to purchase a curated hamper that's done it all for you, keep an eye out for products that show support to Australian small businesses and producers that need it most. Not only will it make your gift stand out with its unique goodies, it will make it all the more memorable instead of choosing mass produced products that may not have been sustainably produced!
For the spice fanatic
Whether they like it hot or would rather take a walk on the mild side, there's a type of spice for everyone. From a sweet chilli low on the heat scale to a carolina reaper that exceeds over a million on the heat range, we're all spice lovers to an extent. A spice themed hamper is a great choice for a gift, as these are products that can be used several times in the kitchen.
Sometimes, the mass produced, standard chilli oils and sauces aren't as authentic as they seem. Why not delight your recipient with a small-batch chilli product that is unique in flavour and spice? Fermented hot sauces for example, are usually free from added sugar or preservatives. Especially if it's produced in Australia, you'll find they'll be packed with unique and delicious local ingredients to elevate not just the spice level, but the flavour too.
And it's not just hot sauces you can delve into when creating your hamper. You can cover all bases from sweet to savoury, whether it be chilli infused handcrafted chocolate or nuts sprinkled in a bit of spice. Handcrafted, small batch chilli products require significant time, effort and dedication. From the ingredients to the method to the perfecting of the final product. It's also a more sustainable option as you are supporting local Australian businesses rather than purchasing a product that has produced carbon emissions by been shipped halfway across the world.
For the coffee addict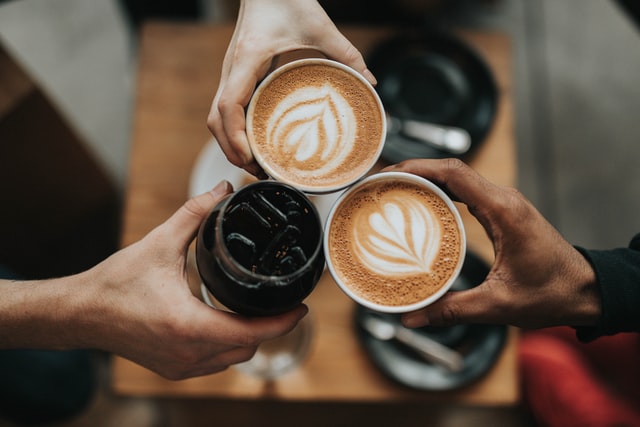 Most people enjoy kickstarting their day with their favourite cup of coffee. Whether it's from their coffee machine at home or the local cafe round the corner, Australia is a nation of coffee lovers. That's why a coffee hamper can often be the way to go. A unique blend of coffee that has been ethically sourced and supported by an Australia business allows for not only that local business to be supported, but also for ethical and sustainability initiatives to be maintained and improved.
We all know there can be health benefits to coffee, right? It can help with reducing some diseases, relieve pain post-workout and keep you feeling energised as long as it's not consumed excessively. In Australia, we're well known for our incredible coffee, and for good reason to. Our locally produced coffee blends or single origin coffees are curated and crafted by coffee roasters and merchants that source some of the rarest and finest coffee beans.
When creating your hamper, it's thoughtful to include coffee that brings that cafe experience to someone's home. You could pair it with a variety of handcrafted products that fit the theme, such as a planet-friendly reusable cup or coffee infused chocolate.
For the wine connoisseur
In every group of family and friends, there's always a few people that consider themselves to be a bit of a wine connoisseur. With all the benefits that wine can bring, it's no surprise it is a go-to beverage for many people. A wine hamper in most cases, will be a real crowd pleaser.
Now, anyone can go to their local bottle shop and choose a fancy, imported wine as a gift. But, the reality is, many of those wines had to be flown or shipped here which produces thousands of carbon emissions. Instead, explore Australia's range of high quality, small-batch wines that are produced in our own backyard when creating your hamper.
Gifting a bottle of wine from a small-batch, local producer is an amazing idea for any wine lover especially if they have never seen or heard of it before. This creates more excitement and allows for the recipient to explore something new. Many of our wines also use native Australian ingredients too, making it all the more unique.
So, the next time you feel stuck on gifting ideas, have a look at curated hampers or make your own. Focus on what the interests are for your recipients and try to support Australian businesses and sustainable initiatives where you can!