In the recent past, a number of factors have influenced our perceptions of our own image. We're taking more selfies than ever. Taking and posting selfies prompts us to confront the realities of our own appearance. For those of us who aren't as gorgeous as the celebrities and supermodels we admire, such self scrutiny can provoke feelings of self-doubt and even anxiety.
In fact, growing numbers of plastic surgeons are reporting that their customers specifically mention wanting to look better in selfies. For some cosmetic surgery patients, this is a primary motivation for wanting to have a surgical procedure performed.
Collectively, we're ageing; and many of us are also gaining weight. These realities can make us feel self-conscious and insecure. As a result, many of us are turning to cosmetic procedures in hopes of looking younger, slimmer and more attractive. But these trends aren't just influencing the older generations. Nowadays, increasing numbers of millennials are also interested in having cosmetic procedures done.
Cosmetic surgery isn't a new thing by any means. However, 2019 is bringing some new and fascinating trends to the niche. Let's discuss 5 of 2019's top cosmetic surgery trends in Australia and around the world.
1. Global demand for cosmetic surgery is increasing
Lately, Australians have been enthralled with cosmetic surgery. Experts estimate that Australians had 500,000 cosmetic procedures in 2017. We've collectively indulged in so many procedures that we've surpassed the United States on a per-capita basis in numbers of cosmetic procedures performed.
We Aussies aren't alone in our desire to improve our appearance. According to a 2018 study performed by the International Society of Aesthetic Plastic Surgery (ISAPS), there was a 5 percent increase in the numbers of surgical cosmetic procedures performed globally in the previous year. The Australian Psychological Society reports an 11 percent increase in demand for cosmetic surgery procedures in the United States.
2. Anti-wrinkle injections are currently the most in-demand cosmetic procedures in Australia
The Daily Telegraph reports that the top five most popular cosmetic procedures in Australia are as follows:
Anti-wrinkle injections
Fillers
Laser and intense pulsed light (IPL), a wrinkle treatment
Breast augmentation and reduction surgeries
Interestingly, increasing numbers of women are also interested in having their breast implants removed.
On a global basis, the list of the most popular procedures is a bit different. ISAPS researchers determined that breast augmentation surgery is the most popular surgery worldwide. Liposuction is the second most popular, and eyelid surgery is third.
3. Ridiculously exaggerated enhancements are on their way out
Cosmetic procedures are gaining acceptance with consumers in Australia and around the world. However, despite the fact that they're becoming mainstream, the current trend is towards more understated and natural-looking enhancements. Fewer people are seeking complete transformations that render them unrecognizable. More people are undergoing procedures that enhance their appearance without making massive changes to it.
"Tweakments" is a buzzword that describes the non-surgical cosmetic procedures so many people are seeking right now. These include "baby botox", skin peels and injectable facial fillers.
4. Bad press may dampen enthusiasm for medical tourism
Healthcare procedures vary in cost and availability by locality. These differences have fueled a global trend called "medical tourism" – people traveling outside their home countries to undergo cosmetic surgery, dental work or a broad variety of other medical procedures.
In many cases, medical tourists travel outside their home countries in hopes of undergoing a desired procedure at a discounted price. In other cases, a particular procedure simply isn't available in the medical tourist's home country – or the waiting list for the desired procedure is so long as to make waiting impractical.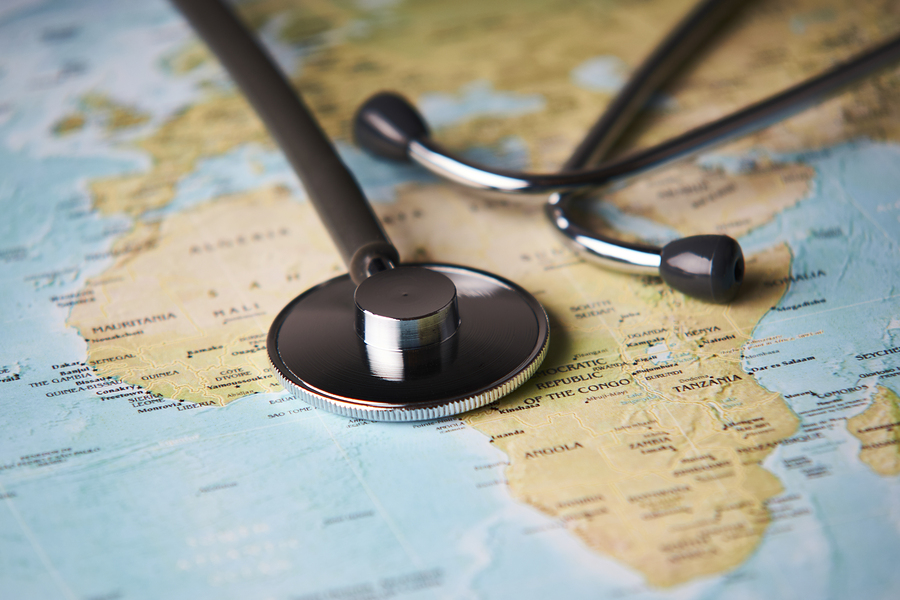 Medical  tourism can pose countless problems for both medical tourists and their home communities. One of the most significant issues is continuity of care for the patient. Another big issue: There are people who are claiming to be plastic surgeons, yet they lack both the credentials and experience to safely perform surgical procedures. Despite their insufficient expertise, they are practicing on unsuspecting medical tourists.
Some US-based cosmetic surgeons who spoke with Allure are predicting that the numbers of bargain-hunting medical tourists will decline this year. Indeed, there are growing numbers of stories being reported in the media cautioning would-be medical tourists to beware of seeking surgical treatments abroad.
In the United States, ABC news is reporting the story of a woman who contracted an antibiotic-resistant infection after traveling to Mexico to undergo weight loss surgery. Her medical expenses for follow-up care ended up being greater than her initial cost savings for the procedure. In hindsight, she believes she would have paid less all together if she'd stayed in her home state of Utah to have the procedure performed.
In late 2017, the Epoch Times reported a story about a woman who died shortly after undergoing cosmetic surgery in Mexico. Allegedly, the medical staff that performed her surgery installed a ventilation tube incorrectly, resulting in oxygen deprivation that left the patient in a vegetative state.
All medical procedures carry some level of risk – but overall, liposuction is a relatively safe procedure when an appropriately trained and experienced professional performs the surgery on properly qualified patients.
However, it is important to be aware that there are people who are not good candidates for liposuction. When medical tourism is involved, language barriers may make it more challenging for a plastic surgeon to determine whether a particular patient is truly qualified to have liposuction. In the absence of good translation services, language barriers can also make it a challenge for a patient to determine whether an international healthcare provider she's considering working with has suitable credentials and experience to perform the procedure she's seeking.
According to Allure, reports of botched surgeries abroad have some patients reconsidering the practicality of medical tourism for cosmetic surgery.
5. Dimpleplasty
Noteworthy numbers of millennials are having dimpleplasty. What is dimpleplasty, you might ask? It's a procedure that places new dimples in previously un-dimpled cheeks. This procedure doesn't require a hospital visit. It can typically be performed using only a topical anesthetic.
Now you're updated on 5 of 2019's hottest global cosmetic surgery trends. You're also now in the know about some of the up-and-coming buzzwords in the aesthetics niche in Australia and around the world.