Simon and Rita Duma are the ultimate husband and wife entrepreneurial team that has an amazing and inspirational story to tell. Seeing an opportunity to grow a business while promoting a positive lifestyle change, Simon and Rita established Beska Chella, an online storefront allowing people to easily order delicious and healthy wholefood treats.
We asked the duo some questions about their success.
What inspired you to create Beska Chella and take it to where it is now?
Our two daughters Bella (3) and Cheska (2) have always been the inspiration and motivation behind the company. We live a healthy lifestyle which we have also instilled into our girls, but like most people we also have a passion for sweets. We wanted to provide our girls and ourselves with natural, 'real' wholefoods that weren't packed with artificial ingredients, sugars and preservatives.
When it came time to celebrate birthdays we thought, "uh-oh, what do we do here?" We couldn't have a fruit and veggie platter at a 1st birthday  and we didn't want to have a cake that was jam-packed with processed sugar and preservatives. The Beska Chella brand was born.
That passion and inspiration grew to where it is today. Now we want to be able to share our knowledge and creations with other families and to build and bring together healthy communities across the globe through the love of cake.
What was the biggest challenge in the initial set-up of your business?
I guess every small business has the same challenges at the start, mainly trying to do every part of the business to try and keep costs down, but you quickly learn that if you want your business to grow you have to let some of the work go. Our main challenge was trying to build and establish a brand that people can associate with. Once we got out into market stalls, the biggest hurdle was trying to get people to try a healthier cake as putting healthy and cake together is strange to a lot of people.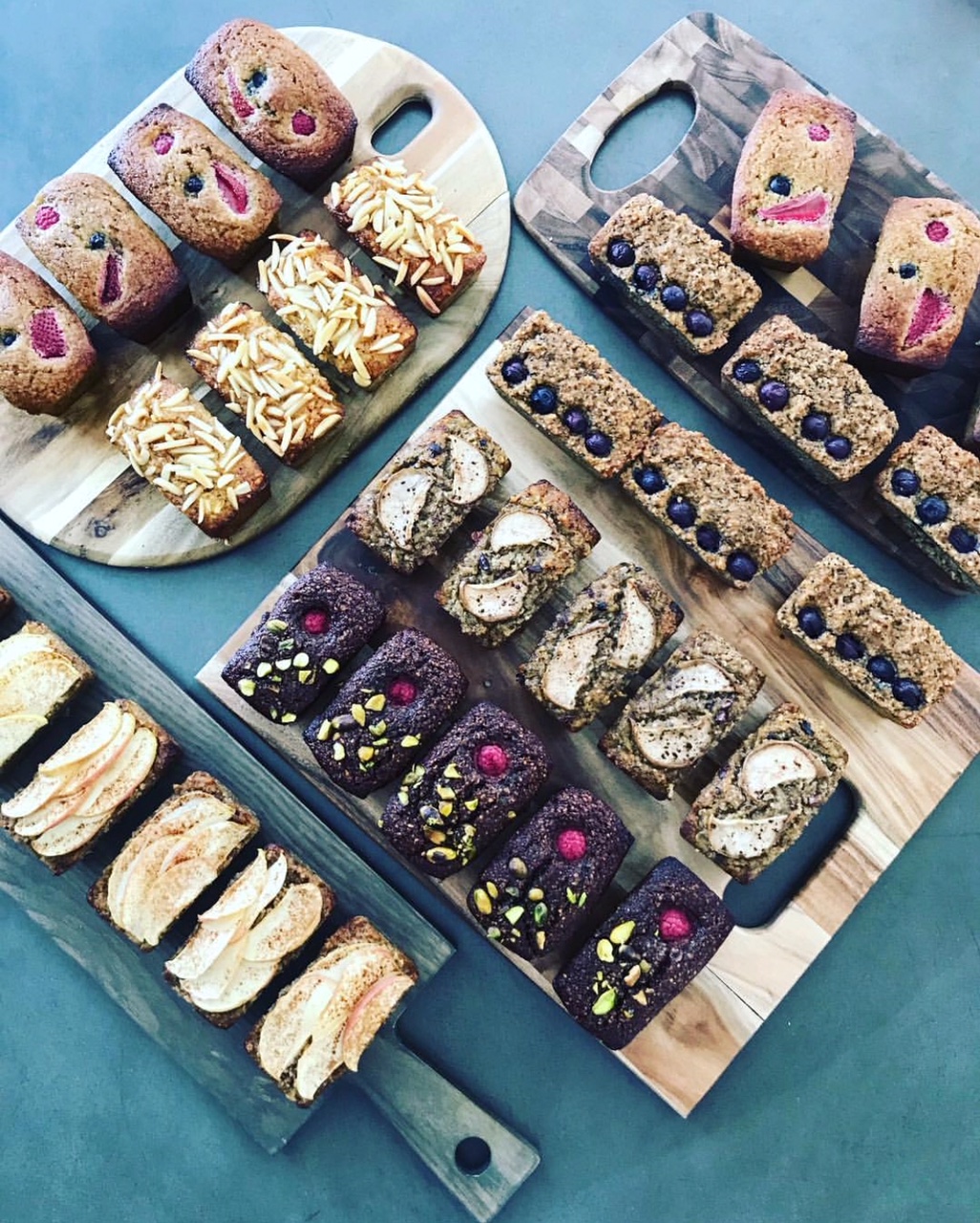 There has always been a stigma around gluten free products being bland & dry, so convincing people to even try the free samples was difficult. Once people eventually tasted our products it opened their eyes to a whole new world of possibilities with desserts… and then word got out. Also trying to run a kitchen and entertain a 3 year old and a 2 year old is always interesting.
Was it difficult to try and create treats that both tasted good and met vegan and paleo diets? How did you eventually succeed?
I won't lie, it did take a lot of trial and error, heaps of taste testing, lots of late nights and a ton of research. Paleo and vegan ingredients can be very difficult to work with, they don't act like your standard baking ingredients and depending on how they are combined they can react differently.
For instance, we trialled multiple versions of natural sweeteners from agave, maple syrup, coconut syrup, coconut nectar, monk fruit to find a suitable refined sugar substitute that had enough antioxidants, low GI and didn't spike insulin levels in diabetics, but also gave us the consistency and colour we required for our cakes.
Persistence and the passion to create great tasting cakes is what drove us to continue and eventually succeed.
Do you see your treats as a way to entice people to try adopting a healthier diet and lifestyle?
Yes, absolutely! We know "Cake Happens", through birthdays, holidays, gifts or just a treat yourself moment and we want to help make these moments feel completely guilt free.
Processed sugars are the hardest things to avoid in store bought treats, restaurants, cafes, cake shops.
Sugar is in practically everything we eat, especially in cakes and sweets, so we created a complete range to allow everyone to have healthy nutrient dense dessert option.
Everything we make is naturally gluten free, dairy free & grain free which allows people with allergies and intolerances to also be able to enjoy a dessert that is refined sugar free as most of the gluten free products available in the market today are packed with processed sugar and preservatives. We just want to show the world that you can live a healthy lifestyle and still have their cake and eat it too.
Which of your treats would you recommend the average non-vegan with a sweet tooth try first?
Really you could start anywhere. If you're a real cake kind of person, definitely start with a cupcake. We call them cupcakes, but they are really the size of a muffin. Our Persian Love and Carrot Walnut cupcakes are pretty much a hit with everyone that sinks their teeth into them.
If you're a decadent chocolate lover, you can't go past our choc fudge brownies.
Most people who aren't vegan tend to shy away from uncommon ingredients and so haven't tried the raw cakes, but they are practically like ice-cream cakes only healthier – and who can go past an ice-cream cake?
Our Raw Gaytime cake is our biggest raw seller. It's a familiar taste for people, and it takes them back to their childhood, so now you can have a healthier version and start reminiscing.
How are you planning on expanding your business in the future? Are there any new recipes you'll be adding?
We have a huge vision for the company. Getting our product out to as many people across the country and globe is our big picture. Whether that be through wholesaling with cafes across the country and/or opening up Beska Chella bakeries in each state and internationally – we are still working on that plan.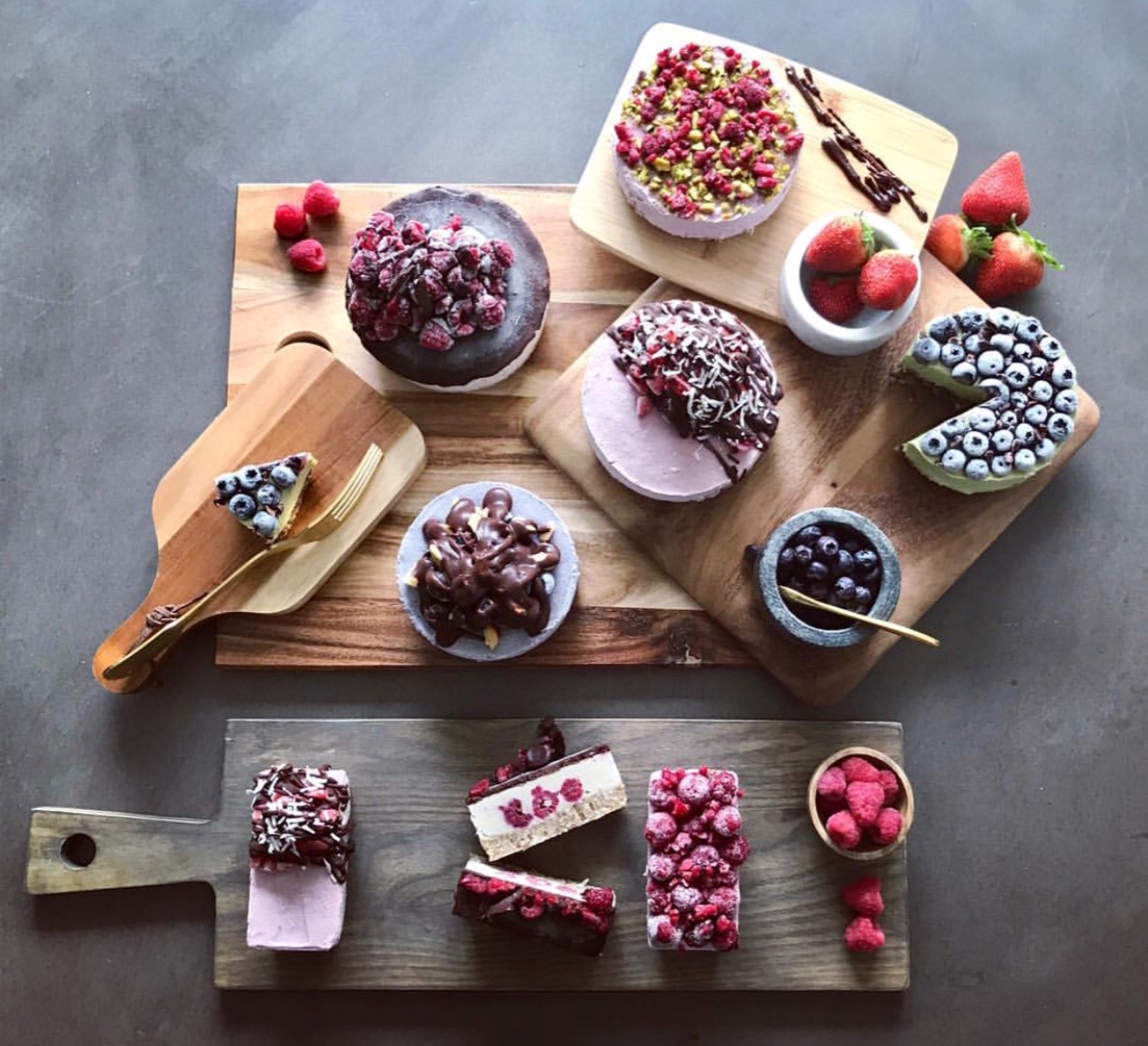 We want to continue to deliver freshly baked, made to order products to our customers and cafes, and this is the biggest challenge when expanding. There is absolutely nothing like a fresh baked healthy cake.
We add new recipes every season in both our raw and baked ranges. We keep our favourites going and add in some newness to keep everyone interested and excited to try something different.
Where do you see your business in 5 to 10 years and how do you think you are making an impact?
We'd like to think within the next few years Beska Chella has a presence in every Australian state, making fresh healthy cakes for everyone across the country. Expansion across the globe is definitely on the cards – we want to go big because we know we have such a great and unique product that would potentially benefit everyone worldwide.
We want to eventually be able to offer a healthier replacement for every major dessert/ pastry.  Obesity is one of the biggest issues right around the world and the amount of people with allergies is growing every year.
We meet a lot of people who say they have to miss out on enjoying dessert because there aren't any healthy or allergen-free options for them, so making that accessible is our goal.
As an online business that delivers all its products, how have you promoted your business and would you ever open a brick and mortar location?
To date, we've promoted our business pretty much solely through social media. Instagram and Facebook have been the key drivers to get people aware of our brand, what we do and what we stand for.
Opening a retail store where we can showcase our freshly made raw and baked cakes and desserts is definitely a part of our plan. This will allow people to come in and order custom cakes rather than do it via email, grab a coffee and their favourite dessert, try something new, or simply be inspired in an all natural, gluten free & healthy environment.
When we open our own store, we plan to hold baking classes and workshops to help teach and educate people on how to make healthy life choices and create their own Beska Chella treats.