Photos and footage of Japan's first catch of whales have emerged.
Japanese whalers set sail last Monday to commence in commercial whaling for the first time in over three decades. This follows Tokyo's recent move to withdraw from the International Whaling Commission.
Last Monday morning, five whaling vessels left Kushiro in Northern Japan while another three left Shimonoseki in Southwestern Japan, The Guardian reports. Japan's fisheries agency says the vessels will collectively kill 227 whales until late December. The species of whales included in the quota are 150 Bryde's, 52 Minke and 25 sei whales, according to the agency.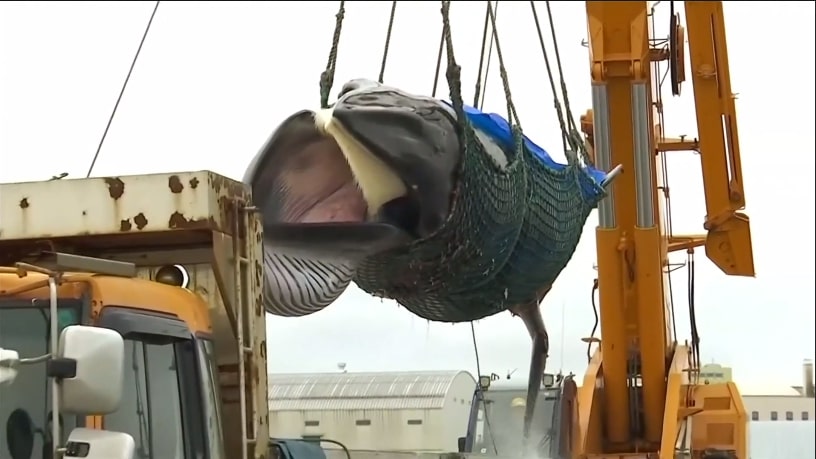 Japan's decision to resume whaling is expected to spark a backlash from environmentalists and anti-whaling organizations. However, whaling officials are celebrating the drawback as a success.
Head of Japan Small-Type Whaling Association Yoshifumi Kai says: "My heart is overflowing with happiness, and I'm deeply moved." The statement was reportedly made during a ceremony that celebrated whaling attended by local authorities, politicians, and whalers.
Kai who is also involved in annual dolphin hunting adds: "This is a small industry, but I am proud of hunting whales. People have hunted whales for more than 400 years in my hometown."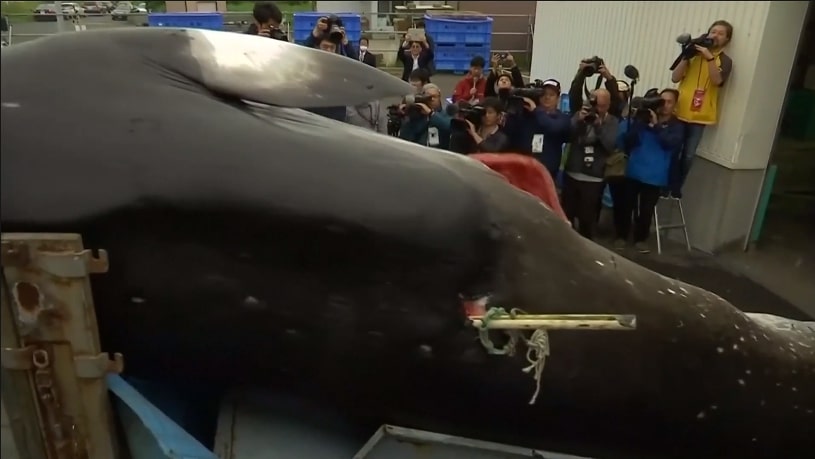 Patrick Ramage, director of marine conservation at the International Fund for Animal Welfare, remains hopeful that Japanese consumers have lost their taste for whale meat. Speaking to the Guardian, the director said:
"The palates of the Japanese people have moved on. They have lost their yen for whale meat, even as their government has spent billions in taxpayer yen trying to prop up this economic loser. What we are seeing is the beginning of the end of Japanese whaling."