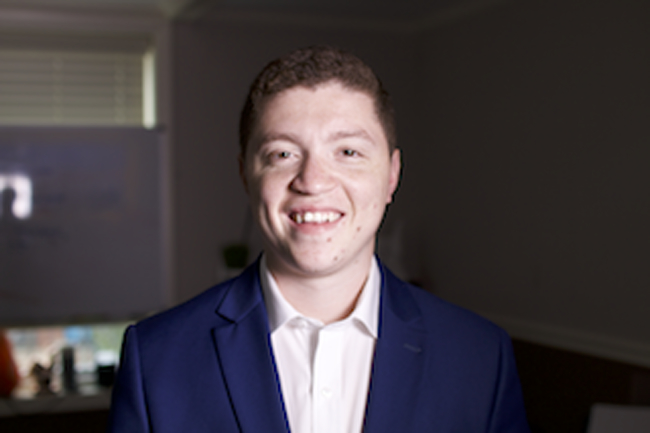 Ruan M. Marinho is the President of DeveloMark, a digital marketing agency in Connecticut in America. He is widely regarded as an expert in SEO, and has featured in the media over in the US discussing digital marketing techniques.
Hi Ruan. Before we get into the meaty stuff can you outline how and why you got into SEO in the first place for our readers?
Sure thing, I wanted to first thank you so much for having me on. I started out as a small freelancer offering FB ad services to small businesses. It was from there that I realized people don't really care about how many likes they're getting but rather they want more phone calls.
The search engines are great for that. In fact, I have a belief that SEO will continue to trend because the prices of advertising are going through the roof.
Ruan, you have publically spoken about how SEO is based on reversing the Google algorithm. How accurately can you do this?
Google is a robot that crawls millions of websites faster than you can blink your eyes. So there really is no point trying to reverse the algorithm – rather, you should use it to your advantage. If Google tells us something works, than it needs to be implemented right away on to your website.
The only things you can reverse are links, and in the industry we call these private blog networks. Private blog networks give you the ability to get backlinks without having to build relationships as you own the private blog network.
Are there any channels other than SEO that we should consider when we want to do some digital marketing?
Yes, I would consider YouTube. Really you want to start looking at traffic sources where you don't have to pay money to get visitors. By building up a solid foundation of organic traffic from places like YouTube, Instagram, and Google+ you can then scale up and learn how to implement paid traffic.
Another thing I would recommend is influencer marketing. Collaborate with well-known people in your niche and tap into their audience.
In an interview with Fox News you said that videos are great for SEO – is this just good on websites, or is putting the videos out over social media or YouTube useful as well?
When Google is determining your page rank, they like to look at a term called dwell time. Dwell time means how long someone stays on your website for.
Websites that use video often carry a higher dwell time. The video doesn't have to be YouTube, but it needs to be something the audience would watch.
The lower the dwell time, the lower the ranking in Google. And yes, I would also recommend sharing your content on social media – when Google sees that someone has shared a social media post they reward your website.
It's pretty common knowledge that doing some social media is useful for a business, but should more small organisations have a YouTube channel as well?
I would say if you're a small business like an automotive repair shop, then probably not, but if you're a technical company such as Hootsuite, than yes.
People aren't generally on YouTube to purchase local services; they are there to learn something. If your product teaches someone how to do something then YouTube is the place for you.
Your channel has close to 35,000 subscribers – do you find that this is useful for attracting business, apart from any potential SEO benefits?
I will say this, by having a YouTube channel I gain a massive competitive advantage over my competitors. The sheer amount of organic leads that we get allows us to grow our client base. Without the channel, we would have to do things like cold calling, emailing, and other stuff we don't want to do.