British socialite and top Model Lady Victoria Hervey caught up with her close friend entertainment personality Sean Borg in Los Angeles amid rumors they are moving back to the UK in the summer.
The 44-year-old – whom dated scandal struck Prince Andrew in the '90s is no stranger to the paparazzi who seem to follow her everywhere.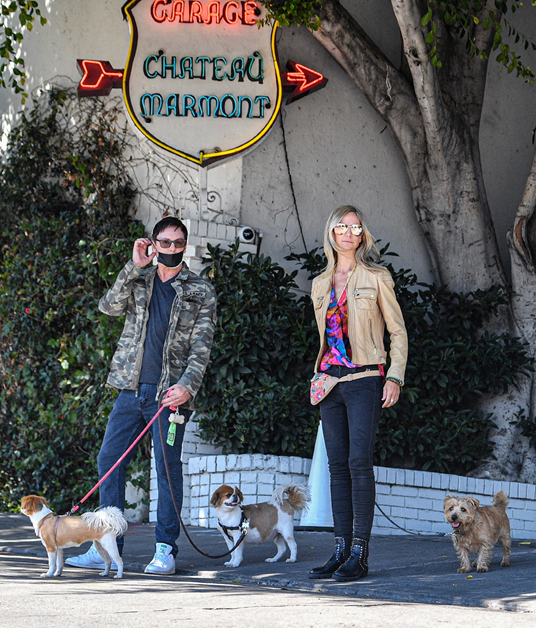 The pair walked their dogs in west Hollywood after stepping out from the Château Marmont hotel on Sunset Boulevard.
The firm friends have known each other for more than 20 years – have been apart for most of the past 12 months due to the ongoing Covid lockdowns.
But the dog lovers were all smiles when they reunited to walk their beloved pups — Victoria's dog, a Norfolk Terrier D'Artagnan, and Sean's dog's Japanese Chins Eli and Olive at the weekend.
View this post on Instagram
Later in the day, Sean – a youthful 53, posted a cozy snap of them both by the swimming pool at the Château Marmont – where Sean was staying, as they caught up.
In the evening, Lady Victoria and Sean dined at the famous hotel with friends, including television news host Bianca Rae.
View this post on Instagram
Rumors have been swirling lately that they plan to move back to England in May after moving out to LA 20-years ago.
Lady Victoria, who dated scandal-struck royal Prince Andrew in the 1990s, is a top catwalk model and cover girl – a socialite and aristocrat, famous for being on the London club scene and working with leading fashion designers the past few decades.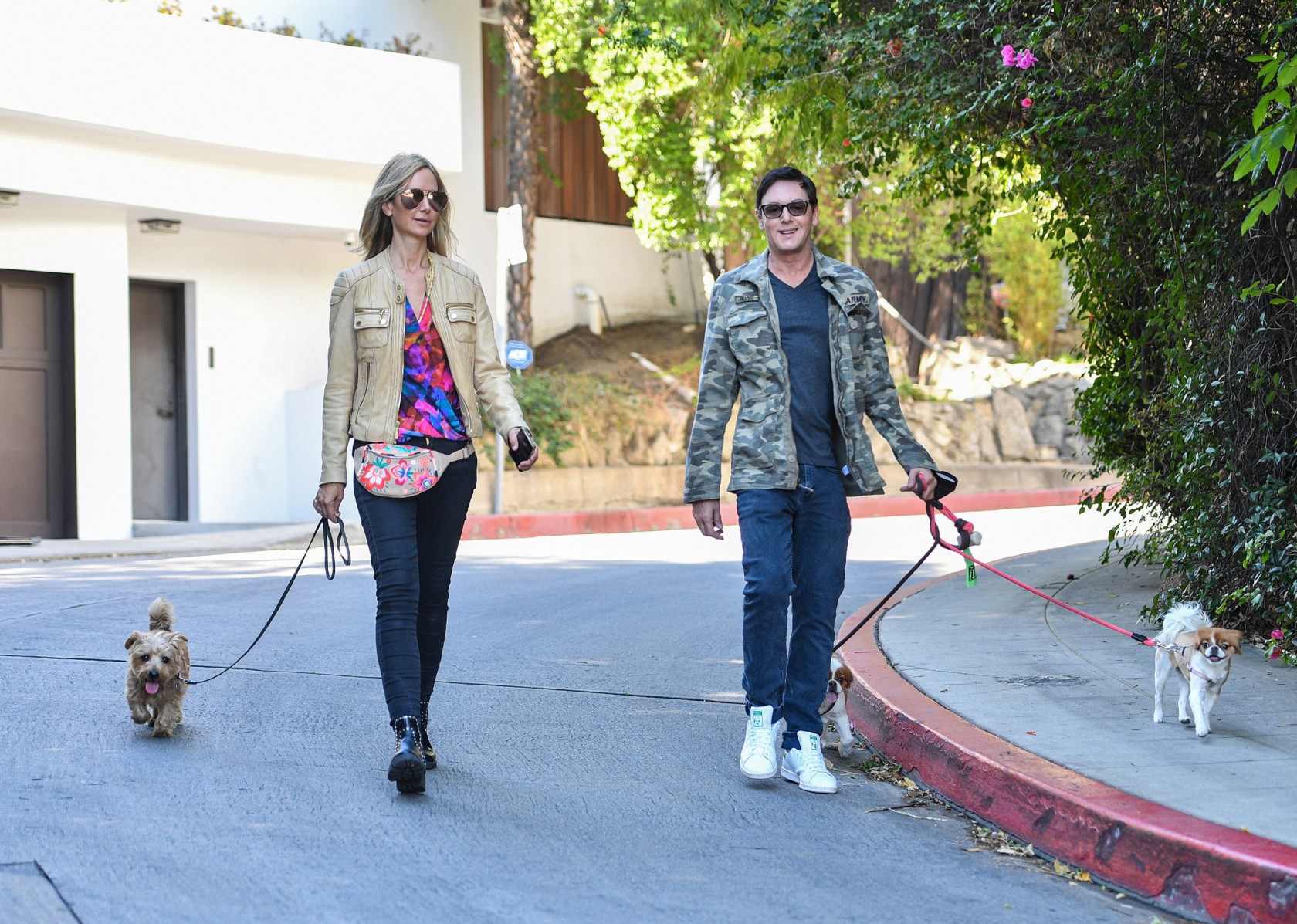 She is the daughter of the 6th Marquess of Bristol, half-sister of the 7th Marquess, and sister of the 8th Marquess and Lady Isabella Hervey.
Sean, who often accompanies "Lady V" to high-end Hollywood events, is best known for his work on the hit Fox television show TMZ; the handsome chap appeared in the famous Trivago Hotel television commercials worldwide.