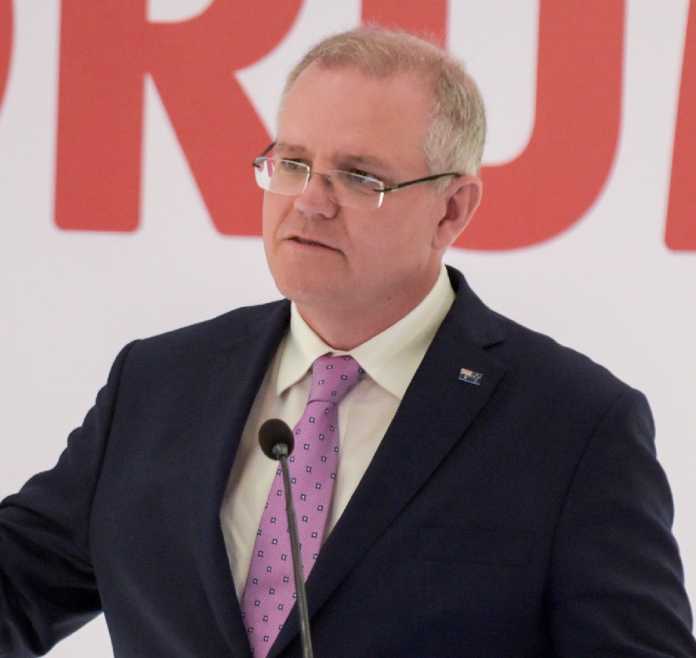 Scott Morrison has scrapped a controversial plan to increase the age of pension entitlement from 67 to 70, announcing the decision on morning television.
The issue was a major point of criticism from Labor, who attacked the Government citing that those with physically intensive jobs could not all be expected to carry on until 70.
The original plan to increase the pension age was announced in Joe Hockey's 2014 budget as part of a strategy to offset the cost of an ageing population.
The Senate refused to agree to any formal legislative change, but the Government was still officially sticking to the policy until the Prime Minister's announcement.
On Channel 9's morning TV show, Mr Morrison said that he did not believe the measure was necessary any longer.
The Prime Minister was prompted by a viewer's question asking if he thought increasing the pension age was still a good idea. He responded by saying it was "one of the things I will be changing pretty quickly" and that he had contemplated the decision for a considerable time.
However, Labor has called out the announcement as a sign of panic and desperation from the Government which it says is effectively doomed to lose the next election.
Opposition leader Bill Shorten highlighted that the Coalition has fought for the policy change since its announcement in 2014. He outright said that Scott Morrison was only changing his stance because "he is worried about losing his day job".
Michael McCormack, the Deputy Prime Minister, said that this was a "pragmatic, sensible move".
He then proceeded to relate to blue collar workers, saying that he could understand they didn't want "some suit in Canberra" forcing them to work until 70. He then said that he believed the plan to increase the pension age was "probably a step too far".
This marks the first big Coalition policy Scott Morrison has backed away from since becoming Prime Minister in a leadership spill last month.