It's official! The city of Palm Springs in California is one of the hippest and most relaxing places to go on holiday (and live)!
Palm Springs is an oasis of breathtaking beauty and one of the trendiest in the United States of America. It is known for its exquisite mid-century modern homes, with a scenic beauty that is sure to captivate as soon as you arrive.
The city has a fascinating history; Palm Springs has been a haven for the rich and famous as early as the 1920s. Also known as the "Deserts Hollywood Playground," and there is a compelling reason behind this.
It has acquired this popular nickname because of celebrities, far and wide flocked to this oasis located just two hours east of Los Angeles to enjoy a relaxing time here and to break away from the hustle and bustle of their showbiz lives. Still going on today is the legendary "Two-Hour Rule" of Hollywood studios put Palm Springs on the map as a perfect getaway, leaving its visitors in absolute awe.
The city that is still the hip playground for the cool crowd visiting from LA, who mosey into town at weekends to party, or to chill out and enjoy the peace and the quiet.
You'll be surprised to know that many of our favorite celebrities have homes in Palm Springs — like Leonardo DiCaprio, Stephen Amell, Kim Kardashian, Paris Hilton, Sia, and many other notable figures own homes there. The likes of actress Goldie Hawn still owns a 5,700-plus-square-foot home in a neighboring city called Palm Desert with her partner Kurt Russell.
And if that's not enough, Australian singer-songwriter — and one of the best female vocalists in the world, Sia also owns a home in Palm Springs!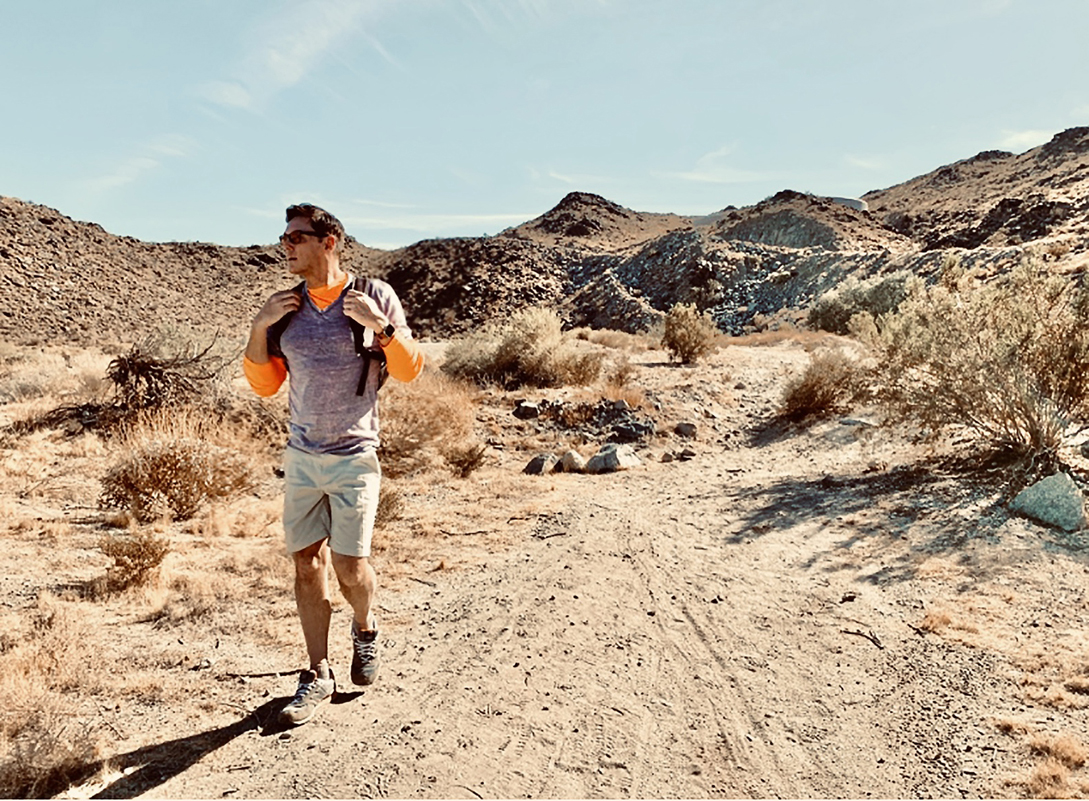 The real estate market in Palm Springs is at an all-time high too! The top broker — Bib Scott at HK Lane Real Estate, said: "The real estate market remains firm. Years ago, the market would typically slow down during the summer months, but now, we have people buying and selling all year long."
Bib said: "More and more people have discovered Palm Springs is a great year-round destination. Many younger families/first time buyers are making a move to the desert due to the affordability factor and great high schools in the Valley. So you can vacation and live here all year-round."
Some of the highlights of Palm Springs include golf, swimming, tennis, biking, hiking, and horseback riding in the nearby desert and mountain areas; how can anyone seem to get bored in all this excitement?
The climate in Palm Springs is one of the most popular attractions, with (almost) 360 days of sun-kissed weather and drop-dead gorgeous scenery, it's no wonder this is a place like no other in the world.
It is a fascinating city with a colorful, yet calm; life in the town offers a sense of sophistication, with an ever-growing nightlife, burgeoning art scene, and a unique and edgy vibe.
This desert location is the perfect destination for you to explore, especially with friends. With the warm days and balmy nights, this complements the seductive ambiance for the "must-have" experience.
And, if you still haven't been to the city, then put it on your bucket list of things to do in 2020.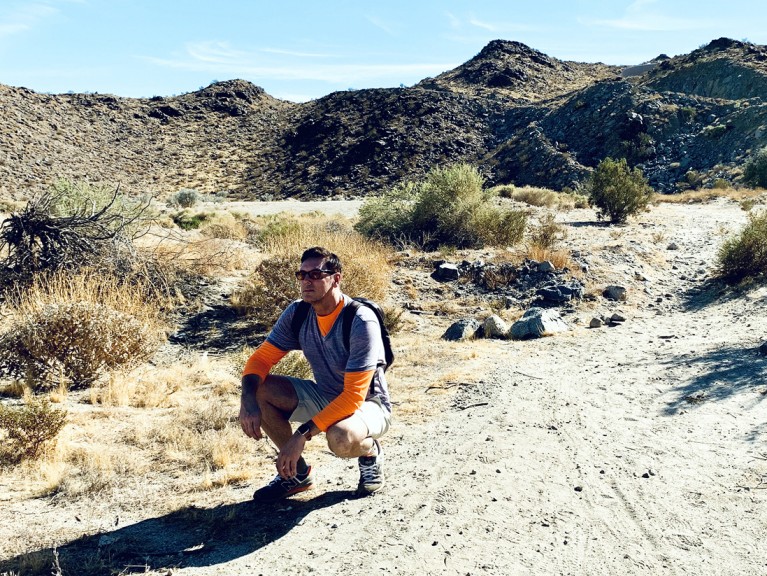 One person, who knows a thing or two about Palm Springs, is the celebrity lifestyle and travel expert, Sean Borg.
Sean is a British TV personality and former TMZ newsperson who works in the entertainment world in Hollywood — categorized as one of the most stressful industries with a high burnout rate among its workers.
So, where better to de-stress than a location just 110 miles and only two hours east of Los Angeles — Palm Springs.
Interestingly enough, Sean, known for his "Trivago" travel knowledge, is one of the more well-known members in the city community and a real expert on this heavenly sundrenched destination.
And what better way for us to find out more about this cool place, than asking the "Trivago" expert himself?
What attracted you to Palm Springs in the first place? 
My answer probably sounds a little cliché, but of course, it's the weather! What else? But I love the mountains as well; it was always an excellent place for my friends and me to go at weekends and have a good old time. Many of them owned houses in the city and graciously invited me on trips to splash around in the pool and sip a few margaritas — and a few more (laughs). There is so much to do in Palm Springs. You meet people from all over America, in fact, all over the world, so many different types of people. It is the most liberal city I've ever known — I think that is why I wanted to live there – everyone is welcome in Palm Springs. Most people who visit PS wish to live there!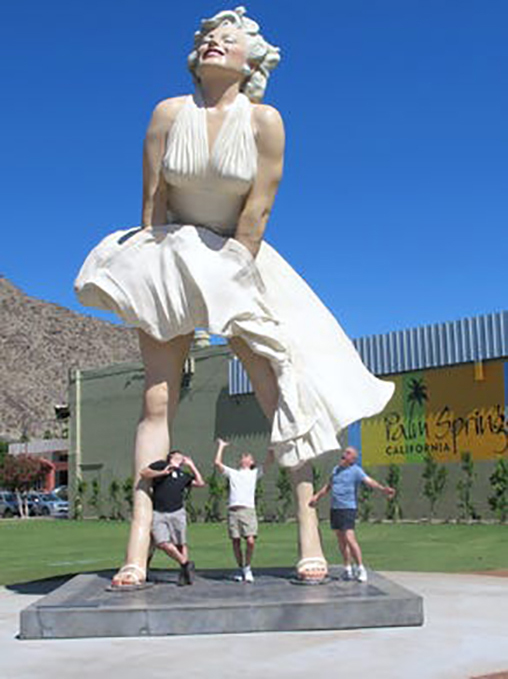 What are the top major attractions that are an absolute must-see and must-visit on Palm Springs? 
I think the Aerial tramway is the No.1 thing to do for tourists. Not many people know this, but it is the largest rotating aerial tramway in the world. It takes you from the desert floor up the high point on Mt. San Jacinto. When you get to the top, the view is breathtaking. There are also a variety of options if you're an art lover. The Palm Springs Art Museum, located in downtown; its collections are so diverse. Something for everyone! Modernism Week is one of my favorites; it's a signature festival held annually, that highlights the midcentury modern architecture, art, interior, and landscape design, and vintage culture. Oh, and what's even more exciting is — the giant Marilyn Monroe statue is coming back soon!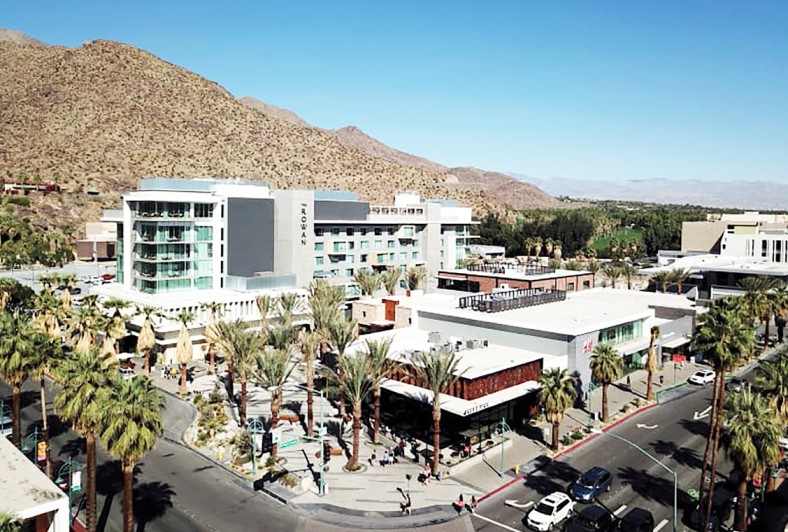 What should people who plan on visiting this haven for the first time expect? 
Windmills! The stunning sight of the windmills, set within breathtaking and picture-perfect mountains. Of course, the fantastic weather and the friendly, cozy community vibe too. And of course the best hotels, restaurants, and nightlife. My favorites are the Kimpton® Rowan in Downtown, The Colony Palms Hotel, uptown, and The Parker in the south of the city. There are fabulous restaurants such as Tropicale, Birba, 849, Mr. Lyons and Trio, and lots of fun nightlife to enjoy too. Palm Springs is the perfect travel destination; it has the best of everything and something for everyone!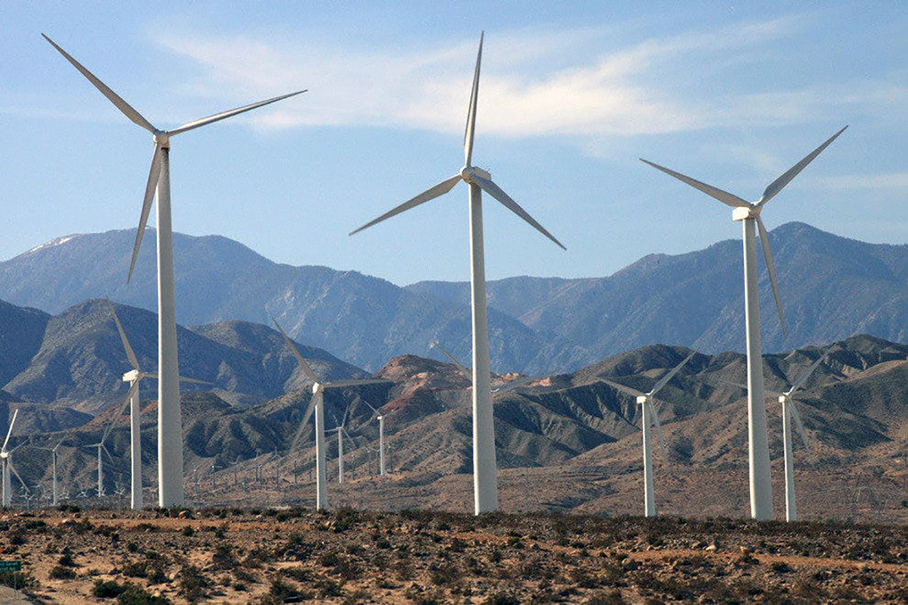 When is the best time to visit Palm Springs?
Now? I'd say people love it all year-round. Usually, the weather in Palm Springs ranges from beautifully warm to way too hot. Seriously! Summer in Palm Spring is very HOT indeed! But even when it is as hot as hell there, it is still a fun place to hang out. It's busier than ever during the summer months now.
But the season generally starts around late September and goes through to late April. The one thing I love about Palm Springs is the feeling of freedom that it gives me — being away from the hustle and bustle of the big and busy cities. It is like a weight is lifted off your shoulders when you arrive in Palm Springs, so the keyword for me is freedom. 
What excites you most about Palm Springs?
I look forward to my long hikes! I love the beautiful views, and the mountains are simply stunning. I love the mountains! The weather is absolute perfection most of the year-round; there are always blue skies. One of my favorite places to hike is Andreas Canyon Trail at Indian Canyons. It is one of the most beautiful trails to walk along. I do this mostly on Saturday mornings. This hike is slightly more challenging but very well worth it. Especially when you reach the seven sisters waterfall, which is stunning, it's a hidden gem.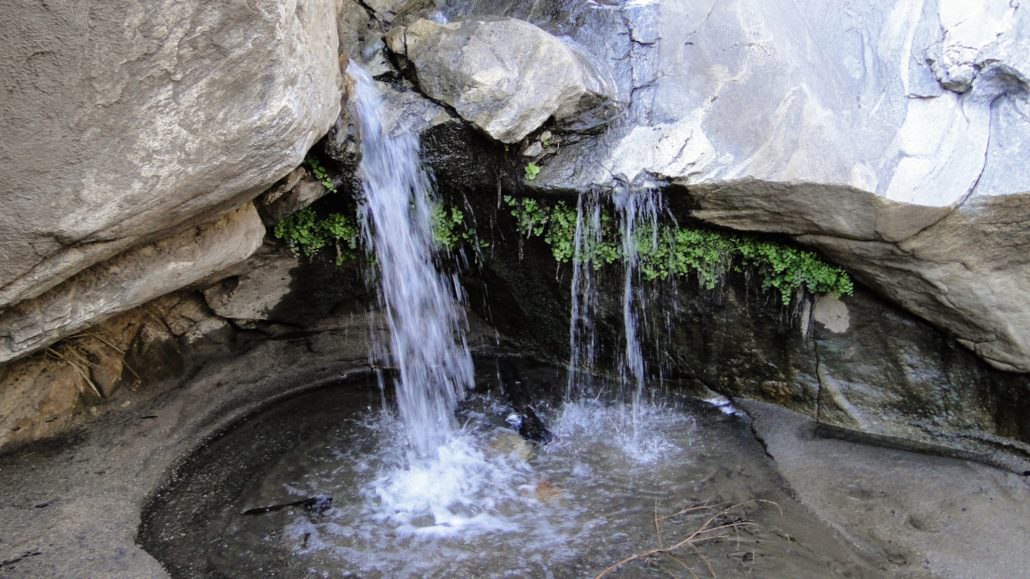 Is it safe to hike anywhere in Palm Springs?
I would say mostly yes, but hiking anywhere can be very dangerous, so always take plenty of sunblock and drinking water. Avoid tall grass, weeds, and dense underbrush as there are snakes, and they might be hiding during the day. Startled rattlesnakes may strike without warning. So stay on "well-used trails" and avoid tall vegetation. Always tell someone at home where you are going and when you plan on returning. Know the area well, or go with a guide, and if you are hiking during the day, then bring a map; these are just a few hiking safety tips. But remember…stay on the trails!
What's different about the city today as compared to when you first started taking breaks there? 
There's a running joke among the locals, that years ago, you could roll a bowling ball down Palm Canyon and it wouldn't hit a thing. Not anymore! Even when it's as hot a hell, business is booming! With the boom in tourism, it's so exciting to watch the city grow. Even in the past few years, so much has changed. I feel privileged to see this happening.
So as you can see, there are lots of things to do in Palm Springs, and I've just scratched the surface. Palm Springs is the perfect getaway and the beautiful place to live. There are sights to please everyone – though you'll need a car if you're planning to enjoy them all in one day. Though I say, take your time and enjoy the city to its fullest!
What is so special about Palm Springs?
It is also one of the safest cities I've lived in or visited –ever. And one of the most liberal places I know, with fundraisers almost every week for so many good causes. And such a forward-thinking government, the city truly council embraces its residents and cares for the community. It has a police force that genuinely does "protect and serve" — so anyone living or visiting Palm Springs feels safe.
Ready to fly into Palm Springs — one of Southern California's most unique destinations, and enthrall in all that the city has to offer?
Of course, you are. It's a Desert Oasis! 
For more information, check out: Visit Palm Springs. 
And for the best Hotel deals? Visit: Trivago (of course).