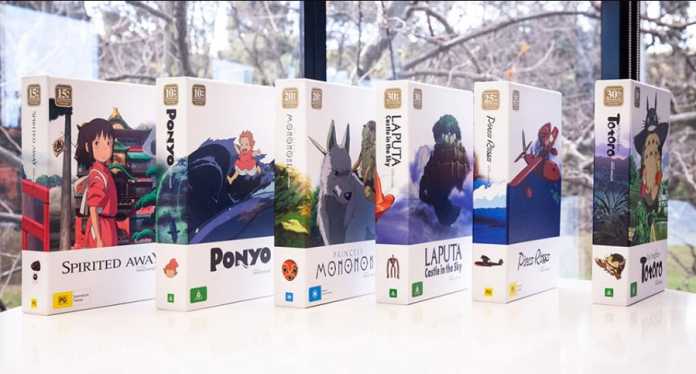 Streaming giant Netflix will expand its catalogue of animated films, this time from Japan's legendary art house Studio Ghibli. 21 features will be added into the platform starting on February 1. A lineup of titles will be made available to territories outside the United States, Canada, and Japan. This includes My Neighbor Totoro, Princess Mononoke, Spirited Away, Arrietty, Howl's Moving Castle, Ponyo On The Cliff By The Sea and When Marnie Was There.
A deal between Netflix and Wild Bunch International — Studio Ghibli's distribution partner — was struck as part of the streamer's animated roster expansion. For the first time since the studio was founded in Japan back in 1985, its films will be subtitled in 28 languages and dubbed in up to 20.
Founders Isao Takahata and Hayao Miyazaki have grown an animated studio empire with Studio Ghibli's 22 animated movies. A handful of them has reached legendary status including Spirited Away which won an Academy Award for Best Animated Feature back in 2003. In 2005, Miyazaki was hailed as one of 2005's most influential people by Time Magazine.
"In this day and age, there are various great ways a film can reach audiences," Studio Ghibli producer Toshio Suzuki said in a statement per Deadline. "We've listened to our fans and have made the definitive decision to stream our film catalogue. We hope people around the world will discover the world of Studio Ghibli through this experience."
Vincent Maraval, International CEO of Wild Bunch added, "In finding the best digital partner for Studio Ghibli, our most valuable and faithful collaborators for 20 years, the Netflix team convinced us with their consistent love and energy for finding the best ways to promote the incredible and unique catalogue worldwide with respect to the Studio Ghibli philosophy."

Ben is is a senior journalist and sport columnist for Best in Australia. He previously worked for the BC and other radio stations.