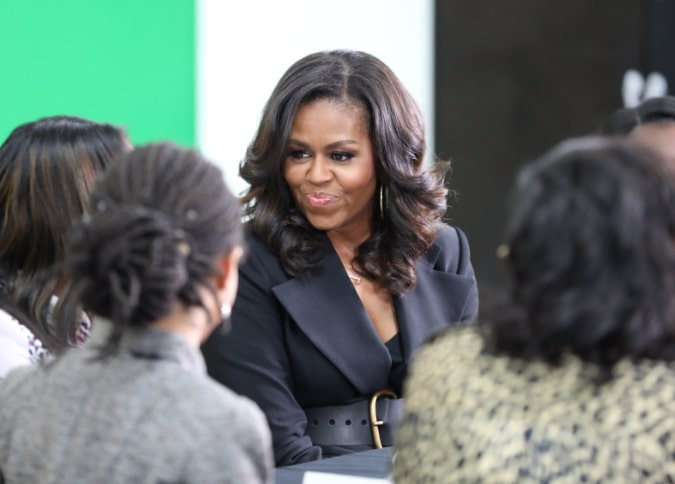 Meghan Markle effectively used the September issue of British Vogue as a beacon of inspiration to women everywhere. The duchess, who co-edited the issue, featured powerful women and among them was former U.S. First Lady, Michelle Obama.
Markle had nothing but kind words to describe Mrs. Obama writing the former First Lady was "someone kind, inspirational, motivating, funny, with gravitas and as much depth as levity". The duchess revealed in the issue that she interviewed Mrs. Obama over lunch where she had very wise words to share to Markle when it comes to motherhood saying it's "been a masterclass in letting go."
"Try as we might, there's only so much we can control. And, boy, have I tried — especially at first," Mrs. Obama admits. "As mothers, we just don't want anything or anyone to hurt our babies. But life has other plans. Bruised knees, bumpy roads, and broken hearts are part of the deal."
"What's both humbled and heartened me is seeing the resiliency of my daughters. In some ways, Malia and Sasha couldn't be more different," she continues. "One speaks freely and often, one opens up on her own terms. One shares her innermost feelings, the other is content to let you figure it out. Neither approach is better or worse, because they've both grown into smart, compassionate and independent young women, fully capable of paving their own paths."
The author and lawyer added that motherhood taught her to give her daughters their own space "to explore and develop" into who they are meant to be.
"Not who I want them to be or who I wish I was at that age, but who they are, deep inside," she explains. "Motherhood has also taught me that my job is not to bulldoze a path for them in an effort to eliminate all possible adversity. But instead, I need to be a safe and consistent place for them to land when they inevitably fail; and to show them, again and again, how to get up on their own."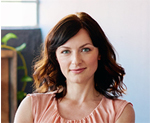 Laura is a reporter and a gossip columnist for Best in Australia. She focuses on celebrities, science and social affairs in Australia and worldwide.