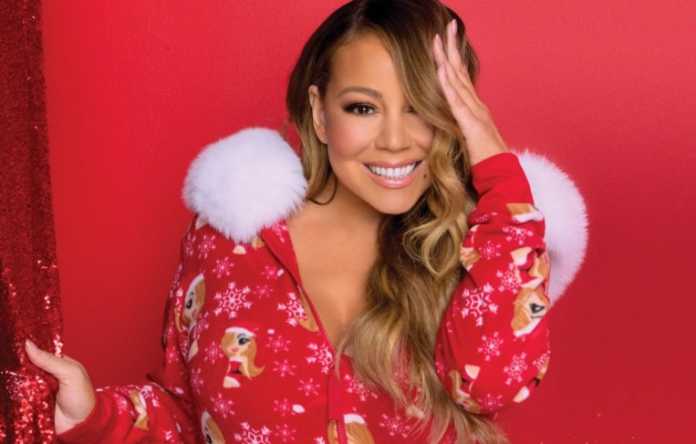 This news might come as a surprise to pop music fans out there because it's not hard to imagine that this milestone was reached decades ago. But since Mariah Carey's "All I Want for Christmas Is You" was released 25 years ago, only now has it become the #1 song on both the Rolling Stone and Billboard Hot 100 charts.
While the holiday classic tune has previously reached this feat on other music charts, it's Billboard's side that took a long stretch of time to achieve. At the time it was first released back in 1994, the song wasn't eligible to be in the magazine's Hot 100 chart. The reason behind this is because it was not made commercially available as a physical single in that year. It was ranked No. 6 at the Hot AC format charts and No. 12 in overall airplay as per Variety.
"All I Want for Christmas is You" was finally eligible for its coveted chart a number of years later. It's peak was reached last Christmas 2018 at No. 3 It continues to reach milestones after reaching No. 1 on Amazon Music since last month, and has continued to retain its place. Carey's single is on its way to reaching 1 billion streams globally.
This week, the song has finally reached its most coveted No. 1 spot on the Billboard Hot 100. Not bad for a song that celebrated it's 25th anniversary, proving that it's a timeless classic that's just as relevant today as it was a quarter of a century ago.
Congratulations, @MariahCarey! 👏 pic.twitter.com/zJxHyTfpGf

— billboard (@billboard) December 18, 2019
And Carey, who is often referred to as the Queen of Christmas, reacted to the news on Twitter. See her post below:
We did it 😭❤️🐑🎄🦋 https://t.co/Cp80uhYdI9

— Mariah Carey (@MariahCarey) December 16, 2019

Ben is is a senior journalist and sport columnist for Best in Australia. He previously worked for the BC and other radio stations.