Are you looking for easy ways to improve your B2B LinkedIn marketing? People use Facebook and Twitter platform extensively for online promotion of products and services.
They are yet to find out the hidden potential of marketing on the LinkedIn platform. LinkedIn is a professional and a social platform where more than 530 million users are signed up. This is a platform that is ideal for professional networking and marketing.
Ever thought if you could find genuine customers who can convert? LinkedIn is the hidden gem for finding prospects of higher level. Being active on LinkedIn can bring you genuine leads leading to success.
This is a platform where you will find a motley of job seekers, entrepreneurs, business owners, investors, and all kinds of professionals. Before you start with the B2B marketing, you must know how LinkedIn works as a professional network so that you can harness this powerful tool for marketing and promoting your products.
One important feature of being on LinkedIn for B2B marketing is that it brings definitive conversions compared to the other popular social platforms.
Most of the users do not know that social network websites are overused and do not bring definitive leads like LinkedIn does. When following these B2B Linkedin marketing strategies it is important to remember not to turn your LinkedIn marketing page or company page into solely lead generating page.
You should be doing more with your LinkedIn page other than posting updates for recruiting employees or promoting business products. You should also use this page for building connections and professional relationships.
Engagement is necessary even on LinkedIn pages
Promoting on social media sites like Facebook is easy because it is used to create a buzz and an engagement with the users. With LinkedIn you can follow similar strategies, only keep the tone professional to ensure that you have serious and genuine conversions.
Ensure that the content you post looks professional as well as visually pleasing and has a call-to-action content. You can also use this social media platform to directly connect with the audience and users.
You can also show your expertise and show that you are the leader in your industry by posting blogs, content in mixed format, and generate a regular feed for users to participate in those posts.
There is a feature in LinkedIn that lets businesses showcase their brands and business units to specific segments of customers on this social network. You can make use of these customised settings and promote your business and products to targeted audience.
Make real connections instead of using LinkedIn as a marketing tool
You will come across as insincere if you use this social media site only to market and promote the products without making real connections. You must take time to interact with customers and establish real relations with companies and professionals on this network. Your professional connections must be able to be there for you when you need them.
Create groups of your own and also join other professional groups
Create groups for your business and products. You can also join groups that interest you and are relevant to your industry and make connections and create engagement. You can post comments, ask questions, and develop interactions on these groups that foster relationships.
Connect with like-minded people and establish the concept of thought leadership. This helps you control who will be the member of your group. Always approach a group as a leader and not someone who is only intended to sell and promote their products.
Get a know-how of complete understanding of LinkedIn functions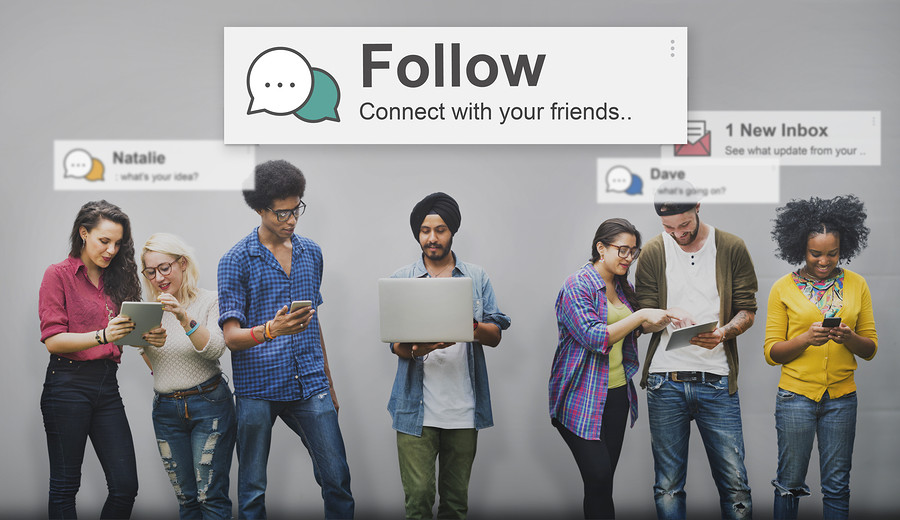 You must know how to utilise the features and functions provided by LinkedIn to use it effectively for marketing and promotion on this platform.
There are help groups and knowledge base available within the platform that can help you take advantage and utilise the features fully for marketing effectively on the network. Ensure that the links and updates that you create motivates other people on the network to use it.
What should you not do with LinkedIn?
If you do not have a clear marketing strategy or plan after you sign up on this network, you might not be able to use it to its full potential.
You must also be clear about who you want to build relationships with on the network, based on the industry, geographic location, and designation. Also, do not join too many groups and lose focus. Join only 3-4 groups and keep the users engaged and make connections.
Strategies to generate leads on LinkedIn
In order to generate brand awareness, post only one update daily from your personal profile as well as company's LinkedIn profile. This narrows the focus of the users who want to engage and creates consistency.
While building a brand, be a thought leader, and post engaging and useful content. You can also use advanced search feature on LinkedIn to find potential business connections that serve your purpose.
B2B LinkedIn marketing to step up your business
Create high quality banner images to promote products, company culture, and more.
Use keywords and visuals to optimise the company's page.
Be mindful of using the e-mailers to promote your products amongst your followers, and do not spam them.
You can ask for recommendations on your network to show brand loyalty.
Keep the content strategy diverse and generate a variety of content in different formats.
Post only useful updates and post only once in a day.
LinkedIn provides analytics and insights on the reach of the audience and the performance of the updates.
Pay attention to these insights and optimise your content for better results.
Follow all the rules on this professional network, to ensure you maintain the quality and professionalism as you network.
Listen to the conversations of your target customers and generate content according to that.
Help people in the groups and also take conversations offline.
Create a compelling pitch that brings conversions
Do not offer boring information about the history of your company. Not every user is interested to know. Avoid posting descriptions about how your company grew, instead post what is in for the users that your company can offer. This creates more leads and better conversions. Keep the descriptions short and crisp, up to two lines at the maximum.
When you post regularly, it creates a clickable and actionable content. Even if the users are not clicking on the company products, your recent updates section might be able generate interest in the users and create engagement.
You can make valuable connections that can serve you long term if you use these B2B LinkedIn marketing strategies to market your products and create brand awareness on this social media platform. Every social network group can be used as an effective tool if you play by the rules that apply for that specific platform.