Online trading is quickly becoming a sizeable sector of the economy. As more and more individuals gravitate towards more convenient and casualised income streams, online trading will only continue to grow. For Australians, it has never been this easy to create an account with an online trading platform and start making money.
Having said this, if you are considering online trading as an income stream (or just a practical hobby), it is crucial that you don't rush the decision.
So, here is a quick beginner's guide on breaking into the realm of online trading, including some relevant pros and cons.
How to find the best online broker and platform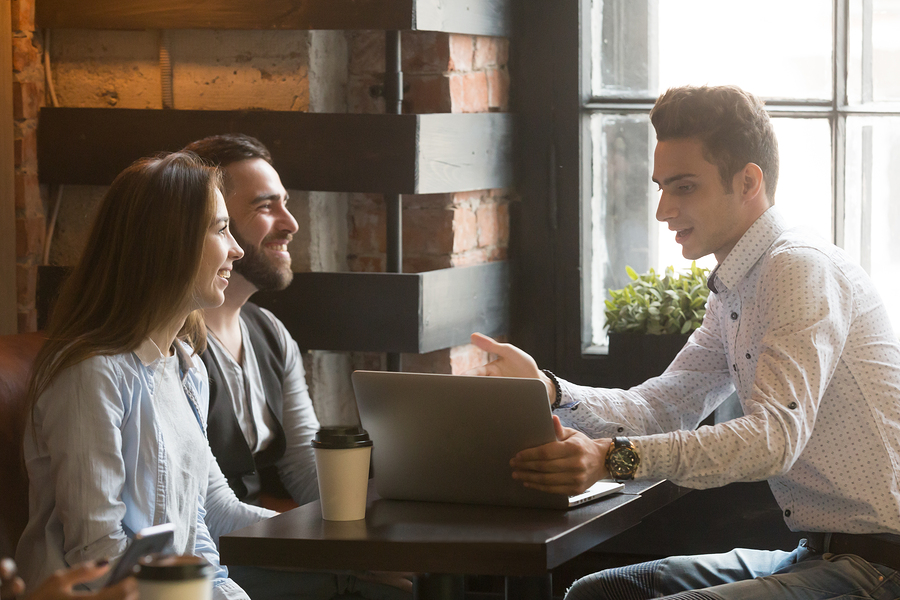 Before we delve into the opportunities and threats associated with online trading, you're probably wondering how exactly you find the best platform and broker. At the end of the day, it's all about what your preferences and needs are. Alex Douglas, Managing Director of Monex Securities suggests that prospective traders should be looking for platforms that offer competitive pricing, personalised service and a worldwide presence. Naturally, you don't want a broker that has limited access to securities, nor do you want a provider that seems out of touch with current market trends and international markets.
So, what should you be looking for specifically? What are the key points of criteria when evaluating your different options?
Fees
Every time you make a transaction through your online trading platform, you will be charged a brokerage fee. Fees can be calculated as a percentage of the transaction amount, which can be very lucrative for the broker for larger trades.
Accessibility
Trading shares and international securities can be a highly complex process. Unfortunately, a lot of people are not successful in their endeavours, however, this isn't always a reflection of ability. Sometimes, if a platform is hard to use, individuals will either leave that platform for another or just give up entirely. As a result, make sure you look for a good platform that enables you to respond to rapid changes in the market. You want to be able to make quick and punctual trades that are precise and lucrative for you.
Educational tools
If you're new to the game of online trading, it's always nice to know you have some form of support, specifically in terms of educational help. Look for platforms that offer a range of educational tools, like demonstrations, guides, webinars and tutorials. You want to get your account started on the right foot and sometimes a little bit of professional assistance is required.
Access to current data
You're basing your trading decisions off relevant market data and information at your disposal. You can obviously do your own research, external to the platform you're using, however, it's also beneficial for you to have access to more current data. Does your broker provide up-to-date and current market data or is there a noticeable delay? Take your time and be realistic.
Security
The security of your investments and money plays a pivotal role in your decision. Download a demo account and get used to its settings and functionality. Is it a secure platform? Are there processes in places to ensure that your funds are safe and secure? If not, consider looking elsewhere.
The pros of online trading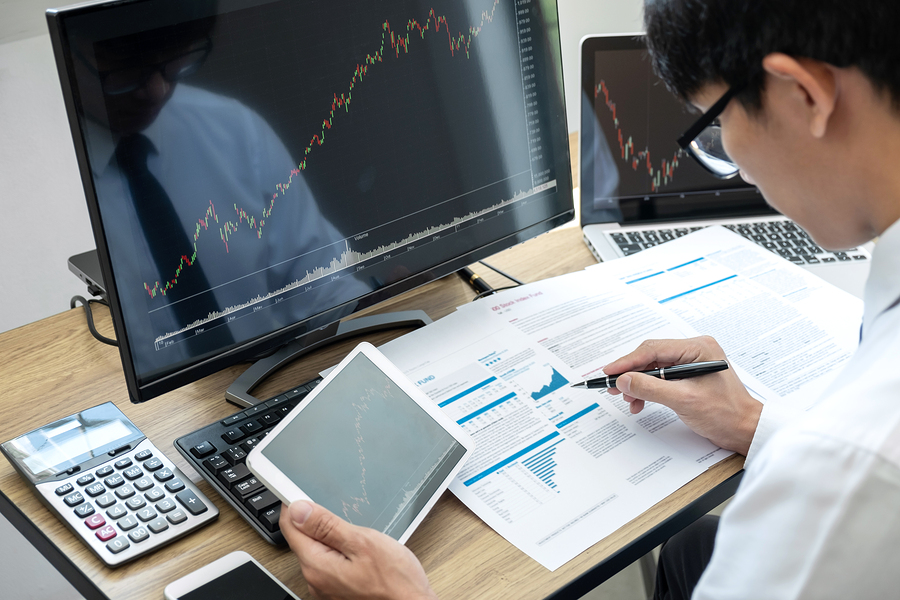 There are many advantages associated with using online trading platforms. Because of intense competition, you get access to stocks and securities for lower transaction fees. Going to a brick-and-mortar firm will result in far higher fees. Furthermore, you get more control and flexibility regarding any investments you make.
When it comes to trading, time is of the essence. Using an online platform, you can place a trade almost immediately, while a traditional, in-person broker will require an appointment and consultations. Put simply, you can miss your chance. Likewise, an online platform also allows you to avoid brokerage bias. What does this mean? Well, sometimes brokers will give you advice that benefits them more than you. Assuming control of your own investments removes the "broker bias" and allows you to focus on what is best for you.
The drawbacks of online trading
Many of the drawbacks of trading online can be minimised through clear thinking and planning. Sometimes, too much control can be a bad thing. If you have no conception of trading, you can invest too much too quickly. This can increase the risk of over-investing or making poor investment decisions early on in your portfolio.
It can also become highly addictive and consuming, to the point that your personal and other professional relationships break down. You don't want to spend your days glued to a computer screen.