John Krasinski isn't giving up his Marvel dreams that easily.
After his run as Jim Halpert on the fan-favorite sitcom The Office, Krasinski's career in film and television has flourished. He's a bonafide director with his third film A Quiet Place II — the sequel to the tremendously successful A Quiet Place — premiering in March 2020. And he's also starring in the Amazon Prime Video series Jack Ryan. But if there's something the actor hasn't checked of his bucket list, it's the opportunity to make a Marvel Cinematic Universe debut.
Rumors recently surfaced that Marvel Studios might be considering Krasinski for the role of Mr. Fantastic aka Reed Richards in an upcoming Fantastic Four film. His wife, British actress Emily Blunt is also reportedly considered to star opposite him as Invisible Woman aka Susan Storm. Fans might recall that the pair tried their luck auditioning for major Marvel roles. Krasinski was considered for the role of Captain America before Chris Evans was officially cast as the First Avenger. Meanwhile, Blunt had auditioned for Scarlett Johansson's role as Black Widow.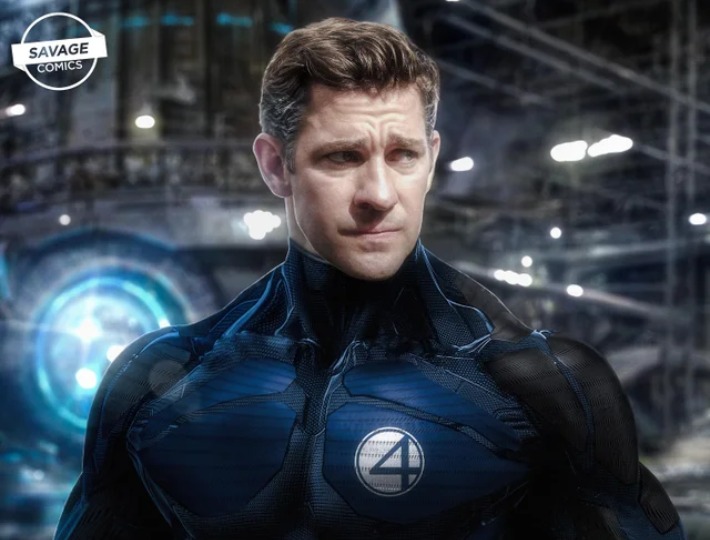 So what does Krasinski think of possibly being cast in the next Fantastic Four remake? He's absolutely up for it. When asked if he's still interested in playing Mr. Fantastic the actor jokingly tells Total Film:
"You're like, 'Do you have any interest in not shattering people's dreams?'"
He then continued, "I would love to be in the Marvel universe. I love those movies because they're fun, but I also think they're really well done. And certainly, a lot of my friends are in those movies. I have no idea what [Marvel] are thinking. But if they are considering me for Mr. Fantastic, continue to consider me because I would love it."