Jim Carrey and Ginger Gonzaga have reportedly split up after months of dating.
An insider told PEOPLE that the stars from Showtime's comedy drama series "Kidding" "broke up months ago." Carrey and Gonzaga were love interests on the small screen before taking their romance to the next level and in real life.
Carrey's representative confirmed reports of their romantic involvement back in January. In that same month, the pair were spotted hitting the red carpet at the Showtime Golden Globe Nominees Celebration. This marked their red carpet debut as a couple. The two were all smiles and held hands as they stepped into the event's venue in West Hollywood, California.
While the pair kept their relationship on the down low, the 57-year-old actor couldn't help but gush about the 35-year-old actress at this year's Golden Globe Awards. During an interview at the event, Carey described Gonzaga as "incredible, unbelievable, [a] wicked talent and amazing person," at the time.
The actor even quipped about their "date night" at the awards ceremony. "Not bad for a first date!" he joked. "I just want first base tonight, I'm not looking to take the field."
Carrey previously shared details about his love life back in November of 2018. At the time he told the Radio Times that he still makes an effort to get back in the game even if he lives an "isolated life."
"I love to read and I enjoy painting and working on sculptures," the actor said as per the Daily Mail "And I date."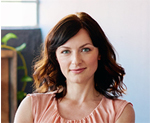 Laura is a reporter and a gossip columnist for Best in Australia. She focuses on celebrities, science and social affairs in Australia and worldwide.