Taking place on December 8th in Melbourne, Golden Panda Awards and 2023 Chinese Food Delivery Summit brought together governments, associations, Chinese restaurants and cooperated companies. The organiser HungryPanda reaches an official partnership with ESG Future Foundation, to support the sustainable development of Chinese culinary industry.
The ESG Future Foundation is dedicated to working with organizations and communities in all ESG aspects – that is environmental, social, and governance. The foundation embodies the mindset of all ESG operations which are purpose-driven. By promoting ESG, the foundation has better long-term and financially sustainable business strategies and helps to make the communities a sustainable and better place to live.
According to a recent government assessment, Australia's ecology is "poor and deteriorating." A number of environmental factors, including climate change, habitat loss, invasive species, pollution, and mining, have led to a sharp drop in the numbers of several animal species. What's more, Australia ranks eighth highest in the world for its emissions per capita, and first for coal power emissions per capita.
ESG Future Foundation found that, a robust corporate operation in today's society goes hand in hand with an environmental philosophy that not only creates jobs and demonstrates sustained growth, but also protects natural resources and provides sustainable and robust growth.
80% of the world's largest companies are reporting exposure to physical or market transition risks associated with climate change. 76% of consumers say they will stop buying from companies that treat the environment, employees, or the community in which they operate poorly. 88% of consumers will be more loyal to a company that supports social or environmental issues while organizations with the highest employee satisfaction had ESG scores 14% higher than the global average, likely due to their strong environmental performance.
As an environmental practitioner, the world-leading Asian food delivery platform HungryPanda has already put efforts to reduce carbon emissions and focus on reusable energy promotion. At present, more than 50% of Australian riders use electric cars and bicycles. The company also encourages riders to use environmental transport methods and provides certain benefits for their support to sustainability.
In order to better adhere to the strategy of sustainable development, HungryPanda reaches a partnership with ESG Future Foundation. Jason Dong, Chairman of ESG Future Foundation said that: "We are excited to partner with HungryPanda to further develop sustainable practices in the food delivery industry and promote this new rewarding concept for merchants and riders," The use of renewable energy will be crucial to sustainable business development. Not only will it mitigate the warming process, but it will also accelerate the transformation of industries and reduce air pollution."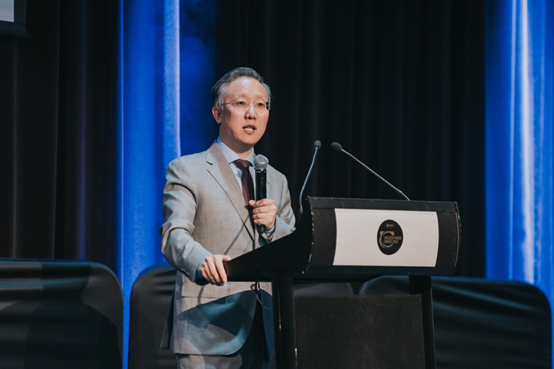 "Environmental protection is the responsibility of every person and every enterprise, and we have the obligation to promote and practice the concept of sustainable development," said Kitty Lu, Director of Public Affairs at HungryPanda. "The cooperation with ESG Future Foundation is a great opportunity for us to draw attentions to environmental protection and to understand the importance of using reusable energy."