Getting sick or becoming injured never comes at a convenient time and often you may find yourself needing the treatment of a doctor outside traditional practise hours. Luckily, there are several means of being able speak with an after hours doctor so that you can get an expert medical opinion and begin the path to recovery as soon as possible.
Instant Consult
Instant Consult – www.instantconsult.com.au is a truly unique after hours doctor service in that it does not possess a physical clinic that you have to drive to and make a doctor's appointment at. Instant Consult is a telehealth service that marries the quality of a one-on-one consultation with a doctor with the convenience of modern technology.
What does this mean? Instant Consult is an app that you download to your phone or tablet, make an account with and then request a video chat consultation with a fully qualified doctor. This allows you to essentially speak with a doctor, get a diagnosis as well as treatment plan and prescription for any necessary medication all without even leaving your bed.
Needless to say, this is the kind of service many of us had wish existed in the past when we were really ill or had an intensely painful injury that made travelling to a physical surgery an ordeal unto itself. For people who are effectively bedridden because of their ailment, Instant Consult gives them a hassle-free means to speak to the professional medical practitioner they need to.
It's also really convenient for those days you need to call-in sick but would need to travel to a doctors clinic to get a medical certificate to present to your employer. Having to travel to a clinic, speak to receptionist and sit in a cold waiting room with old magazines, boring health industry infomercial television and other sick people really isn't something anyone wants to go through when they're already anxious about having to tell their boss they can't work that day.
Being able to have a medical certificate electronically sent to you to be able to present to your employer the following day is great as it lets you focus on recovery rather than travelling to a clinic. This same convenience is applied to seeking requests for pathology tests, radiology tests and any other means of diagnostic testing.
Instant Consult effectively removes the unnecessary aspects of getting medical treatment for most routine ailments and medical concerns we face. In today's world of high-speed internet and video conferencing technology, there's no reason you need to physically be in the room with a doctor for them to listen to and observe symptoms that, for them, have an obvious treatment.
Another bonus to the nature of Instant Consult's business is that people who are seeking medical advice for issues or conditions they may be embarrassed about have an extra degree of separation between them and a fear of judgement or ridicule. Of course, no good doctor is ever going to make you feel embarrassed over a medical issue, but for those who have anxiety about it regardless can enjoy more peace of mind when using Instant Consult.
With advanced SSL security on their website and app, users can rest assured their medical information and correspondence is protected from prying eyes. A wide array of doctors all around Australia have signed up to provide their service via Instant Consult, meaning that you should never have to wait long to be connected with an experienced practitioner.
GP After Hours Subiaco
GP After Hours Subiaco is a medical clinic that has assisted residents of Perth in Western Australia for nearly 20 years. Located within the SJG Subiaco Hospital, the clinic allows patients get professional medical care and assistance from fully licensed and trained GPs outside of regular practising hours.
What's so convenient about this clinic (other than it operating after hours), is that it's location within a fully-equipped hospital means that you have immediate access to any advanced diagnostic or treatment tools that may be required.
Their online booking system combined with extended reception hours makes it easy to call in and book ahead to avoid busier times. For patients, this means less time spent waiting when they urgently need prompt medical attention.
The clinic also provides assistance with acute injury management as well as allied health supports including professional physiotherapy and sports medicine via their affiliate staff at SportsMed Subiaco. This comprehensive array of services ensures that most patients are able to get all of the treatments they need in one convenient place.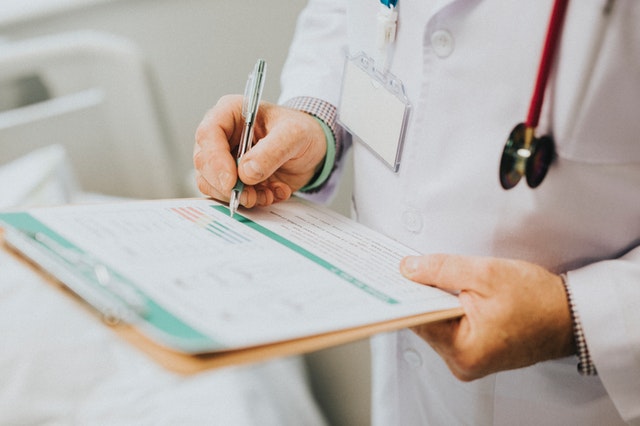 Australian After Hours Doctors
Australian After Hours Doctors is a private company that works to provide medical care and assistance to Brisbane residents in their own homes. Established in 2012, the company is noteworthy for being the first deputising services that has no subscription fees and is 100% bulk billed.
People can either call or use the convenient online booking system to arrange for a doctor to travel to their home. Clearly, this service is highly convenient and meaningful for people who require or highly value the ability to see a professional GP in their own home.
People with severe ailments that make travelling to a physical clinic difficult will appreciate being able to organise having a doctor come to their home and provide them with immediate care. This convenience can make a world of difference to people who have limited mobility, especially the elderly.
Conclusion
Hopefully the above information has given you some valuable insight into some of the best after hours doctors clinics around the country. Their distinct differences in how each clinic operates gives people a range of options for how they engage a medical practitioner.