The cost is one of the first things to consider when you want to start a brewery business. If you've considered this business idea, then you might know by now that it entails a high startup cost. In fact, it is one of the most expensive small business ideas that you can pursue.
But exactly how much does it cost? You will learn about the specific details on the business startup cost in this guide.
We will cover brewery equipment costs, ingredients overheads including leases fees, insurance and more. 
The equipment needed while setting up your brewery 
The high initial startup cost for a brewery is spent mostly on the brewing equipment. There is simply no way around this particular business expense because you need to invest in high quality equipment in order to create the best-tasting beers. 
You likely already have a size of operation in mind that you wish to begin with. The number of beers you wish to brew per batch and then working backwards to what size of machinery you'll need. The equipment cost will therefore depend on this.
Here is a list of the brewing equipment that you will need to start your own brewery. This is not an exhaustive list so you might need more, depending on the type and size of the brewery you want to open.
Fermentation System (fermentation tank, yeast adding equipment, etc)

Cooling System (refrigeration machine, glycol tank)

Mash System (electric steam generator, malt mill machine, mash tank, plate heat exchanger, lauter tun, etc)

Controlling System (PLC control board, refrigerator board, meter controlling board)

Cleaning System (alkali liquor tank, washing pump, etc)
The ingredients needed to brew your beers
You will also need to acquire special ingredients needed to brew your beers. These ingredients are the basic and the most important essentials you needed to craft a beer. To completely craft a bar you will typically need four basic ingredients: 
Water

Yeast

Hops

Malted Barley
You can easily find these ingredients from major retail stores and online also through numerous homebrew stores like The Brew Shop and Aussie Brew Makers just to name two. However, the cost of acquiring them will largely vary on the volume that you will need to get them for.
Choosing the building/location of your brewery wisely
Aside from the equipment and the ingredients, the actual site where your beers will be brewed must also be taken into account. You need a large building to store and fit all of your brewing equipment in. The building itself must be fitted so that it is the ideal condition for brewing. 
Again, depending on the size of your homebrew aspirations the space you will need will differ. A home garage is a common place for the brewer's first start-up kip while commercial spaces will only be required for larger-scale operations. 
No matter where you're located, remember that the brewery must be kept at an accurate temperature. To be specific, it must be kept cool enough to facilitate an efficient brewing process. There are various methods of refrigeration for a brewery and these are not necessarily cheap to a procedure or maintain. 
Therefore setting up in a space without cooling controls or in a hot general hot climate will likely not be suitable. 
Making sure that the brewery is properly fitted and maintained in its ideal brewing condition is crucial in not only achieving the best tasting beers. It is also vital in the interest of safety and hygiene. 
There are plenty of things to plan and build when making your own brewery such as the plumbing, electrical system, flooring, and the tap system. Knowing the extent of the work that needs to be done, it should give you an idea as to why starting your own brewery is considered as one of the most expensive startup business ideas.
You're encouraged to keep your first operation to a simple small at home kit, however, be sure to research well and follow all safety precautions so that your home is safe and the end product is safe to consume also. 
Your first batch may not be the best tasting beer you've ever tried, however, as long as it's safe to drink you're on the right path.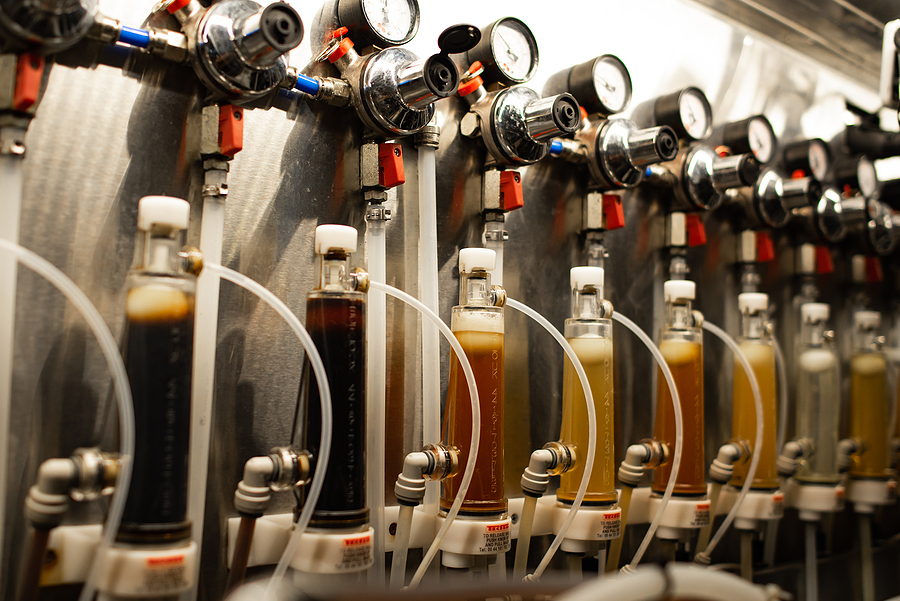 Cost of crafting beer brewery
Generally, most breweries are crafted in the range of between $500,000 to $1 million. Many Brewery startups can cost you that much money. The cost of starting a brewery, however, it can depend on many factors like on how much big a Brewery you are planning to start your own what will be the production levels and location.
Brewery insurance cover to reduce the risks
Building up a brewery may be the dream of many but it doesn't come without its risks. All small, medium and large businesses in Australia need some level of insurance. 
For insurance programs that is specific to the brewery, businesses read this guide from Midland Insurance: Brewery Insurance Programs
The initial cost of investment is something you have to consider when planning to start this type of business. But if you have access to capital and the skills and knowledge to match it, then you should have no problem venturing into this type of business idea. Make sure you analyze the market demand so you can also develop a unique value proposition for your products that will increase profitability. 
Because you're reading this
I'd like to recommend two different articles for you depending on your location:
If you have any questions, feedback, or additions to this post, please do leave a comment below.