Shopping for the best loan can be a daunting task. The market is full of different lenders and products, and sifting through all the details for the lowest rate can quickly become overwhelming.
That's where broker-driven comparison and comparison websites come in. Both options can help you make an informed decision in finding a suitable loan. Read on to know how each is different from another.
Broker-Driven Comparison: Advantages and Drawbacks
Broker-driven comparison can be a great option for finding an excellent loan for your situation. As brokers have access to proprietary pricing from lenders, they're also more likely to provide genuine business loan comparison options. They do this by comparing all lenders across their connections, including all the primary and secondary banks. This could offer you the best loan insights possible.
Many also work with their clients one-on-one and use dedicated technology to assess their financial needs. These allow them to provide personalized advice and guidance to borrowers throughout the loan process.
How To Find The Right Broker
Here are some tips to finding the right broker:
1. Find A Reputable Broker Who Suits Your Needs
Choosing an experienced broker is essential to ensure you receive the most beneficial loan possible. You can do this through word-of-mouth advertising, online reviews, or customer feedback. Once the right broker is identified, they'll help match your financial situation and provide you with loan options within your budget.
You may also need to provide them with crucial information about your financial situation. Brokers may ask for details on your assets, income, debts, and goals in terms of financial planning. Some even look at credit reports, which many lenders review before approving any loan application.
2. Compare Their Offers
With your financial information, the broker will reach out to multiple lenders on your behalf and compare their offers. The next thing you can do is compare business loan interest rates, repayment terms, and fees.
Knowing current business loan interest rates will determine how much of your payments go toward your loan's principal and how much goes toward the duration of the loan. The repayment terms should also be carefully studied, as this will inform when regular payments will be due and may include penalties for late or missed payments.
Finally, look into any extra fees associated with the loan that may need to be apparent from looking at interest rates or repayment timelines. Remember that taking time to compare loans carefully and thoroughly can save you money in the long run.
3. Start Applying For Your Chosen Loan
There are multiple reasons why a loan may be necessary. One reason is to purchase a home. Having bad credit may deter you from getting one. The good thing is that options allow you to do so. An example is non-conforming loans, which are helpful if you're struggling with your applications.
Once you've found the loan suitable, completing your application is next. Organizing all necessary documents can help make the whole process smoother and quicker. Thus, keep track of all paperwork and communication with your lender throughout the process. Carefully read through any documentation you receive from them and save it for later reference if necessary.
While following these steps may seem easier to work with a reputable broker, it's also important to know that there are drawbacks to using them.
The major disadvantage of a broker-driven comparison is that the rates and fees provided may need to be more accurate. The information can change quickly, so it's important to double-check with lenders to make sure you get the best rate and terms available.
They also might not be the most unbiased source. Some brokers may be incentivized to promote specific lenders and products over others, so they might only sometimes present you with the most competitive options. They may make money from referrals or commission fees based on loan amounts taken out, which could lead to a conflict of interest.
Additionally, while they may appear convenient initially, broker-driven comparison services may require more paperwork than other loan services. This can involve hours spent filling out forms to get personalized quotes or access to the necessary contacts for comparison shopping.
Depending on your needs, these reasons may discourage you from using broker-driven comparisons.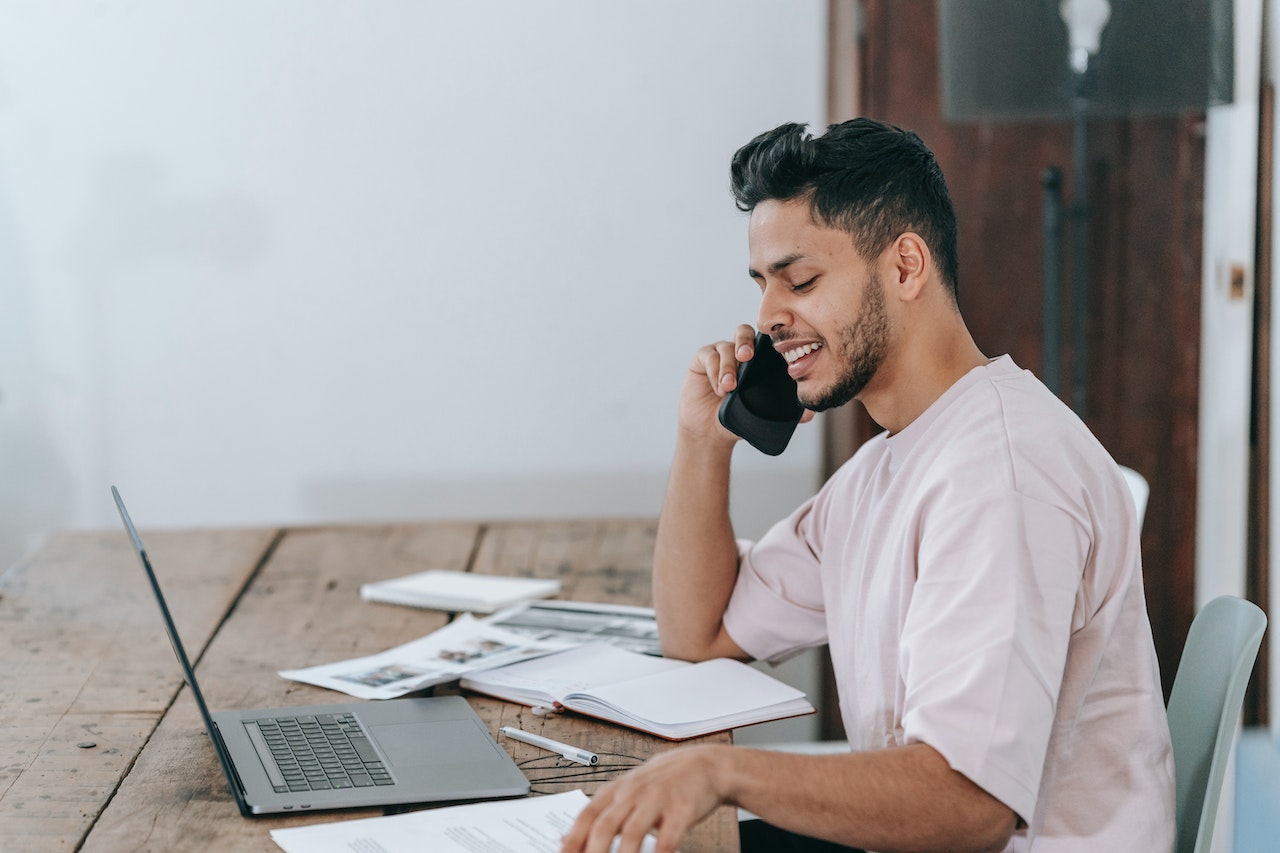 Comparison Websites: Advantages and Drawbacks
Unlike broker-driven comparison, comparison websites use algorithms to generate a list of potential loan offers from lenders in their network. They work by using the information you provide to compare offers and select the best meets your needs.
Other advantages of comparison websites are:
They Offer Convenience
Rather than visiting brokers or manually researching different financiers, comparison websites display a loan's most important details, such as amounts, interest rates, and repayment terms, side-by-side. These allow interested individuals to select their desired loan features and explore corresponding offers quickly and easily. This makes convenience their primary benefit.
Loan comparison websites also provide an easy way to apply for loans, as they often allow borrowers to submit applications directly on the site. This feature removes the need to contact the lender directly.
Some Provide Extensive Offerings
Additionally, comparison websites are a great way to get an overview of different lenders' offers quickly. Most have extensive offerings, with popular lenders being represented along with a host of smaller and boutique financial institutions. Most websites also feature impartial product ratings to help simplify the decision-making process even further.
Similar to broker-driven comparisons, there are also potential drawbacks to using comparison websites for loans. These include:
While some believe they have extensive offerings, many believe that users are limited to the specific products and loan providers available only through the website. This makes them unaware of better products or alternative options from other loan providers.
Websites often need more personalized advice and assistance during the loan application process, potentially resulting in users receiving less customized solutions for their needs.
Taken together, these could reduce the effectiveness of these sites when trying to find competitively-priced loans that best meet one's circumstances.
In Summary
Weighing the pros and cons of broker-driven comparison versus comparison websites for loans can take time and effort. One key benefit to using a broker-driven comparison is having access to personalized advice from an experienced loan specialist. On the other hand, with a comparison website, it's very convenient to use any time of day.
Meanwhile, the downside to using broker-driven comparisons for loans is that loan information may not be as unbiased as you think. On the other hand, not all lenders are represented for online platforms, and you won't receive the same attentive level of customer service that face-to-face consultation provides.
Ultimately, deciding between working with a broker-driven comparison site and a traditional comparison website ultimately depends on individual preferences and financial needs. Make sure to thoroughly research your options before making any decisions about taking out a loan to ensure you're getting the best deal.