Oftentimes when you fail to take care of the health of a scalp and take it for granted. Sometimes we don't consider taking care of our scalp as much as we take care of our skin and we make a mistake by picking up any shampoo, conditioner and hair care products that tend to create a negative impact on our hair.
Besides, it should be mentioned that different scalp issues require distinctive care and products to cure. Moreover, it is the concern of many to retain the length of natural hair. Retention of the length of your hair must also be considered by you.
Spending a few minutes on this article will help you to learn the various tips to retain the length of your ever-growing hair along with maintaining a healthy scalp.
How to figure out a healthy scalp?
When it comes to finding out whether your scalp is healthy or not, you need to learn a few tips that will help you to figure out whether your scalp is free from issues or not. According to imminent dermatologists, a healthy scalp is free of several issues like:
Flakiness
Itchiness
Redness
Excessive hair loss
Sun damage
Acne
Cysts
The development of any of these issues is a clear indication of a damaged scalp that requires immediate attention. Therefore, you are essentially required to utilize better hair care products that will help in getting rid of the issues along with stopping the formation of these.
What are the benefits of having a healthy scalp?
Maintenance of a healthy scalp is absolutely necessary as it works as the soil on a farm. As a good quality of soil is necessary for better harvest, a better scalp results in retaining the length of the hair along with maintaining the health of your hair. Anything that causes scalp inflammation might lead to damage to your hair.
Our scalp contains hundreds and thousands of follicles which produce sebum. When it comes to sebum it is the potential to shed light on the fact that, sebum is the oil that keeps the scalp moisturized along with protecting the skin from inflammation.
Poor quality of hair scalp leads to premature hair loss, breakage, dandruff, rough hair as well as dull hair. Henceforth, maintaining a healthy scalp will lead to the declination of numerous scalp issues along with retaining the length of hair.
How to get a healthy scalp?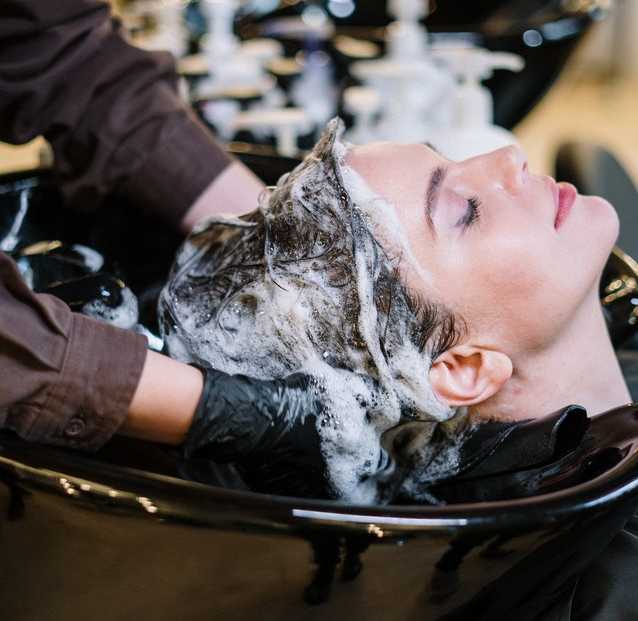 It is the deepest desire of all to maintain a healthy scalp and retain the length of hair but in all do so simple changes are essentially required in the hair care regime that will create a deeper impact in maintaining the health of your scalp. Below has been provided detailed information on methods with the help of which you can maintain a healthy scalp.
The utilisation of gentle products for hair
one of the foremost ways to maintain your scalp health is to use better products for your hair and avoid products that contain alcohol, sulfates and fragrances. This can tutorial the health of your scalp. Sulphate simply strips away natural oil and leaves your hair dry making it prone to irritation. As your style becomes sensitive, utilisation of products containing alcohol and fragrances also sucks the moisture out of your hair. Therefore it leaves dry, frizzy and damaged hair. Besides, avoid using harsh chemicals or harsh treatments such as bleach and die as these can also affect your scalp skin.
Wash less
this may sound weird but you should avoid daily washing your hair in order to get rid of excess oil. It should be remembered that shampooing your hair regularly strips away the natural oil. The stamp produces oil in order to maintain hydration that also gives an oily looking appearance to your hair.
Omega 3 supplement
adding Omega 3 which is a fish oil supplement is potential enough to improve your scalp health along with retaining your hair length. According to studies people who consume fish oil for 90 days have reported increased hair growth along with strength. Products containing Omega 3 and Omega 6 along with antioxidants are potential enough to enhance hair density along with decreasing hair loss.
Consume more antioxidants
excessive stress might lead to numerous health issues and conditions like heart diseases, diabetes and even cancer. In addition to this, it is work mentioning that this might also affect your scalp's health and lead to hair loss. Henceforth, you should aim at consuming a variety of antioxidants that are available in nature. Each and every antioxidant contains a variety of benefits that will not only benefit your hair but will help you in many other ways.
Probiotics
consuming probiotics is potentially enough to improve your health along with balancing the gut microbiome. Probiotic is constituted of at least two strains of bacteria that include Lactobacillus and Bifidobacterium. Lactobacillus reuteri results in thickening hair.
Scalp scrub
as exfoliation of your skin is important it is also necessary to exfoliate and remove excess skin cells, oil along with dandruff from your scalp. This will potentially boost hair growth by helping you to de-stress.
How to retain hair length?
After gaining knowledge regarding the maintenance of a healthy scalp the question might arise in your mind about how to retain the length of your natural hair. The answer is quite simple. All that you have to do is to stick to this article for a few more minutes and go through the below-mentioned points.
Use a t-shirt to dry your hair as a towel can cause breakage.
Always keep your hair moisturized.
Sleep in a satin bonnet or a scarf or a Satin pillowcase in order to protect your hair while sleeping.
Remove the debris from your hair and massage your scalp well while shampooing your hair.
Remove the tense and trim your hair at a regular interval.
Wear protective hairstyles and detangle your hair with care.
Do not wear too tight ponytails as it will cause breakage.
The gentle with your head end and drink plenty of water.
When it comes to the protection of your hair and retaining its help, you need to use scalp care products from SkinPharma along with some products for hair care. Located in Australia the brand is fulfilling the demands of hundreds of people all around Europe with its dermatologically tested products. Popular brands like Pharmaceris, Dr Irina Eris and Liren are emerging with numerous hair and skincare products that will potentially benefit you and resolve your issues.