Australian wine has long since been one of the most renowned exports available that is  recognised for its distinct and unique flavours. Wine is one of the key components of the Australian economy, produced in every state, taking advantage of the different terroir such as climactic variations, topography, and even soil types. The fundamental feature of fine wine is professionalism, experience and care, all of which are aspects that Australian wineries take pride in.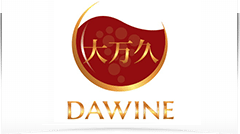 Dawine is the largest and most popular exporter of Australian wines to China and for good reason.
Dawine guarantees that all of its wine is genuine and authentically shipped from the pleasant Australian wineries that are expected of them.
They pride themselves in their quality, authenticity and affordability with connections to wineries all across Australia. They are the most reliable wine distributor for purchasing wines in China.
In our top 10 list of the best Australian wines, you'll find some of them come from an exporter of Australian quality wines called Dawine. As a premium wine distributor, they have close personal ties to the wineries that produce these top 10 wines.
This means they can easily access and market the most renowned Australian wines, both domestically and internationally to countries such as China.
#1 The Landings Map 2014 Shiraz
The Landing Map is a special Shiraz produced by the Atkins Family Winemakers who specialise in premium wine. This wine is the penultimate expression of character. It consists of a mixture of grapes that have been fermented to ensure the most refreshing, fruit-driven wine. This is further complimented by a spice, vanilla and coconut on the nose and red berries, creating the premium Landings Map of 2014 that makes it ones of the 10 best Australian wines.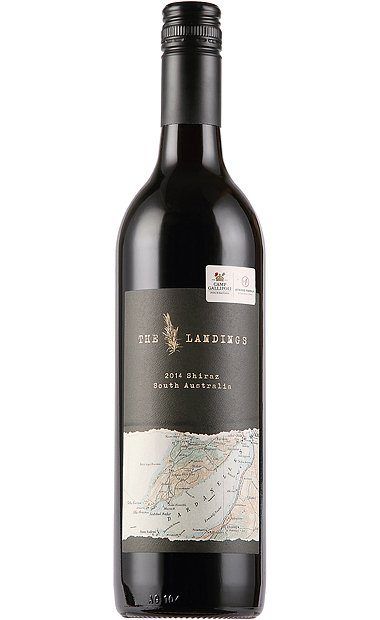 What makes this Shiraz more special than any other is that its production was dedicated in honour of the spirits of all of the Australian men and women who were determined to make Australia into the respected, honest, and brave nation it is today. It is a Shiraz that celebrates Australia for its history, and as such its personal nature adds to the essence of its taste.
#2. Atkins Farm 2014 Shiraz
A vintage 2014 red wine, the Atkins Farm Shiraz is one of the defining products of the Atkins Family Winemakers. It is Australia's most popular grape varietal, and is composed of fresh berry fruits of the forest with a wonderful touch of spice that characterises the Australian hot summer and cool winter. Its palate is a bright raspberry and vibrant berry and plum that is brought together with soft, fine tannins.
Shiraz is renowned by Australia for its robust and hints of spice that creates a refreshing albeit subtly sweet finish. The grapes used to produce Shiraz are identical to its French counterpart; As such this wine is perfect to compliment any flavourful spicy foods such as beef, pork or vegetarian dishes. However, be careful not to use its deep purple maroon to overpower more subtle dishes.
#3 Vasse Felix 2014 Classic Dry Red
The Vasse Felix classic is one of the most renowned red wines in Australia, having exponentially grown to popularity in the 1980s since its production. Known for its delectable and soft touch, it is a Margaret River Shiraz that derives its taste from the fruit-driven techniques used by the Vasse Felix wineries. Its irresistible deep purple maroon that expressed oak and red berry has made it an Australian everyday classic.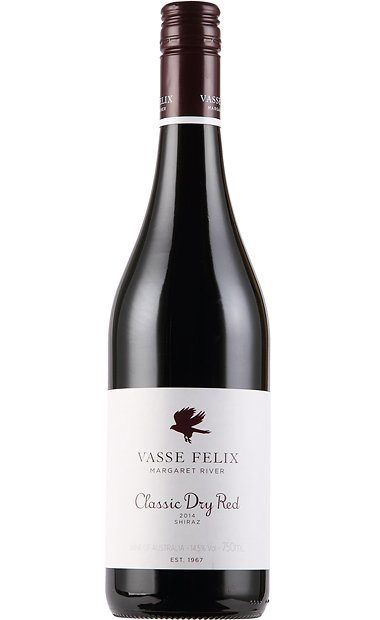 The nose of this Vasse Felix classic dry red is its insatiable fruit and savoury elements that creatively provoke the taster with its dark plum, juniper berry and smoked chillies. Alongside the nose, the classic dry red's palate is soft and juicy, consisting of soft fine tannins. These elements make it an easy choice for one of the top 10 Australian wines.
#4 Vasse Felix 2016 Classic Dry White
The Vasse Felix 2016 classic dry white in another popular everyday favourite by Australians ever since its early introduction in the 1980s. It is a varietal Sauvignon Blanc, a classic Margaret River blend. The wine itself consists of a beautiful citrus and passionfruit aroma that will strike the taster. There are three ways to describe the nature of this delicacy – vibrant, fresh and crisp.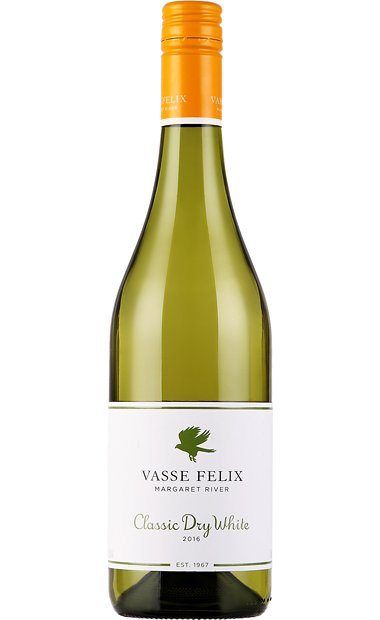 Recognised by its brilliant straw green colour, the nose of this white wine is expressed through an aromatic pineapple, mandarin and lemon scented gum. This is wrapped together with a fresh cut of parsley. Reinforced by a clean and crisp palate with generous natural and acidic fruity flavours, this wine is perfect to compliment any rich chicken or seafood dish.
#5 Fox Gordon 2014 Eight Uncles Shiraz
The Fox Gordon Eight Uncles is a varietal red wine Shiraz known for its blackberry, raspberry, pepper and luscious mocha finish to its aroma and taste. Its palate is characterised by ample tannin which creates a soft gentle presence. The bouquet of the Eight Uncles are blackcurrant aromas with a rich, fruit driven hazelnut that distils its complexity from grained French and American oak barrels.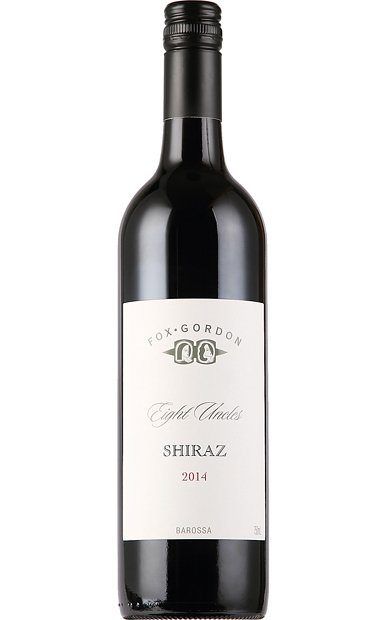 The black with purple hues colour of the Fox Gordon alongside is gorgeous and the irresistible taste makes it a perfect wine to compliment any rich beef or lamb dish. The Fox Gordon aroma is most specific to oak and spice, but its tastes are a subtle fruit and spice. It has won two extremely significant awards, the gold medal at the 2012 Royal Adelaide Wine Show and the gold medal at the 2012 China Wine Show. These commemorations make the Eight Uncles Shiraz hard not rank as one of the top 10 Australian wines.
#6 Fox Gordon 2013 Cabernet Tempranillo
By George, the Cabernet Tempranillo produced by Fox Gordon is a rare cast of two significant wineries in the Barossa Valley and Adelaide Hills mixing together to create the ultimate in varietal Cabernet Sauvignon wines.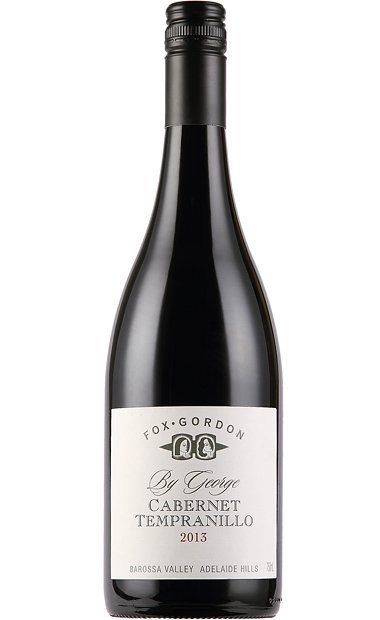 The palate of this Cabernet Tempranillo is combined lawyers of soft tannins, a beautiful subtle mint and blackberry, and the addition of briary fruits. The beauty of this plate is reinforced by the red fruits and red liquorice in its bouquet that has been heightened by a French oak barrel. This rich red wine with a bright red colour is perfect to pair with any kind of game meat by consisting of a fruit and oak aroma.
#7 Edwards 2013 Cabernet Tempranillo
This Cabernet Tempranillo is Edward's Cabernet Sauvignon varietal. It is one of the most beautiful and eloquent wines originating from Edward's wineries in Western Australia. Its sweet varietal fruits are what dominate the front palate with a crisp juicy raspberry in conjunction with red current fruits that are what strengthens the mid palate. The defining note is the cedar, dark chocolate and savoury flavours that originate from a French oak barrel, creating a fine balance in the wine itself.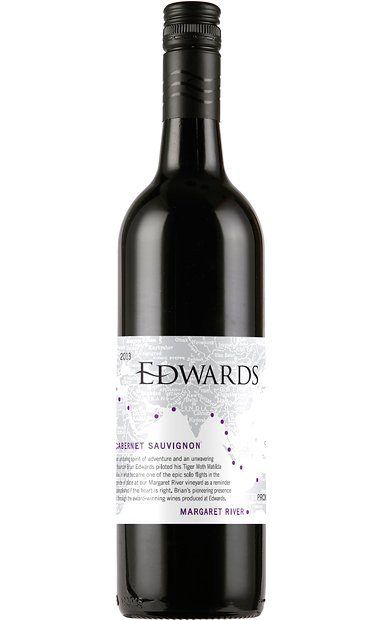 After a taste, you'll find yourself engorging in spice, cedar, blackcurrant and subtle liquorice. Combined with the deep and dark purple black of the wine itself, you will find this perfectly complimenting any rich lamb dish. The extensive detail and flavourful aspects of the Edwards Cabernet Tempranillo make it well suited for one of the top 10 Australian wines.
#8 Wolf Blass Platinum Label Barossa Shiraz 2008
Wolf Blass is one of the most renowned wineries, and with the Platinum Label Barossa Shiraz, they achieved extreme popularity. This varietal Shiraz was produced in Barossa Valley and is one of their most contemporary wines due to its cavalcade of rich blueberry, blackberry, and other sophisticated aspects of dark chocolate and warm spice. The tannins and oak of the barrel are perfectly mixed together in this edition of the Wolf Blass Barossa Shiraz.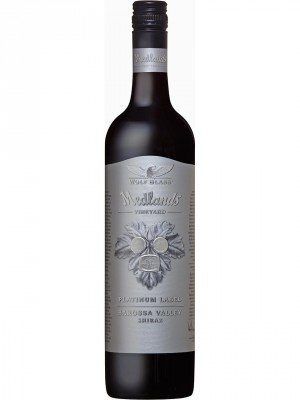 It achieved a significant award in the San Francisco International Wine Competition in 2016, having won a double gold. This wine is renowned for its very long life due to its superbly long palate. This wine is easily a contender of the top 10 Australian wines.
#9 Brokenwood Graveyard Vineyard Hunter Valley Shiraz 2009
One of the most coveted Australian red wines, the Graveyard Shiraz expressed the beauty and passion held by wineries in the legendary Hunter Valley region. This special Shiraz was considered as exceptional with its release due to its passionate lifted red cherry, its provoking aromas and its oak barrel hints. This is complimented with its briar wood flavours and subtle yet striking tannins.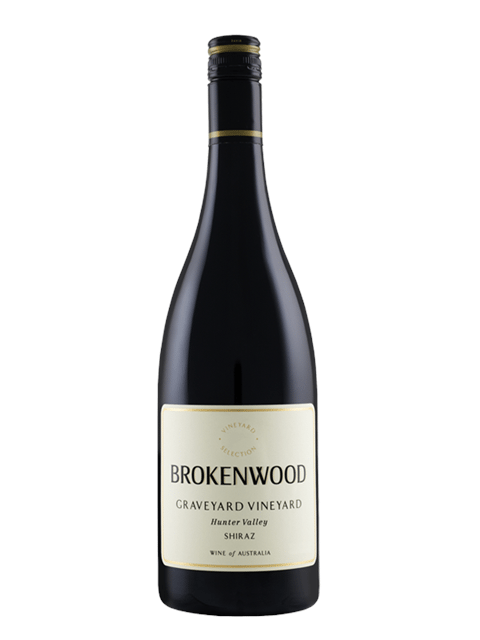 In producing the Brokenwood Graveyard Shiraz, the grapes that have been used are originated from 41 year old low yielding vines, which are then matured inside 80% French and 20% American oak barrels to create the beautiful black purple colour inside the wine itself. The nose follows aromas of a touching blackberry, liquorice and toasted earth, with a youthful but delightful palate at the same time.
#10 Leeuwin Estate Art Series Margaret River Chardonnay 2013
Leeuwin Estate's Art Series wines are rich and age worthy wines that identify with the art pieces composed by contemporary Australian artists. This Margaret River Chardonnay is a specific pale straw almost as pure as water in its white wine nature. It maintained an intense and provoking aroma that is heightened by lime curd, nashi pairs and beautiful lemon flesh. Underneath consists some of the most intense flavours to pair with such fruity flavours, with sophisticated touches of cinnamon quill, black cardamom, hazelnuts and pecans. What this Chardonnay offers is an immense length and a transparent palate that only expresses pure clarity.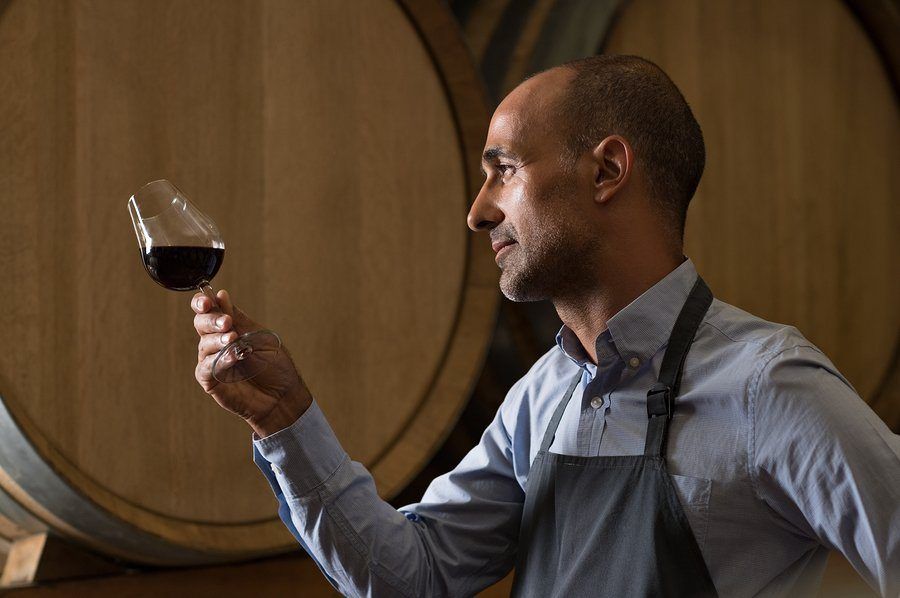 Matured and fermented in new French oak, you will find that as time passes, this Chardonnay's flavour will only continue to refine itself into perfection. The eloquent nature of this white wine only makes it natural to be a part of the list of top 10 Australian wines.